---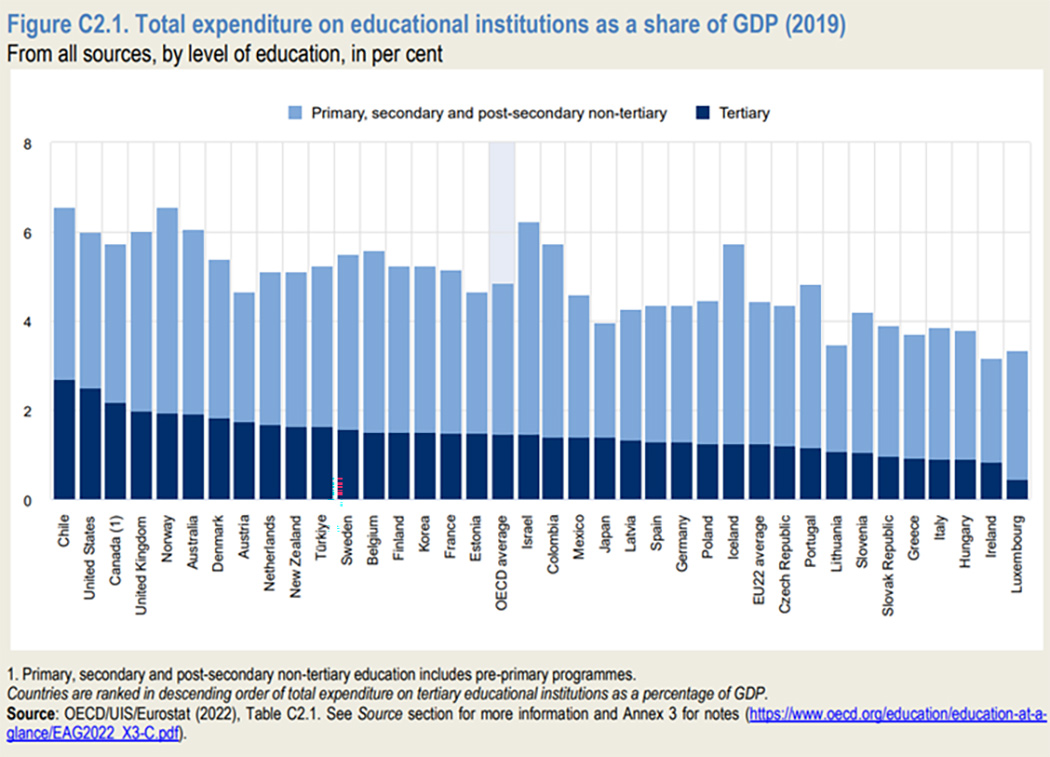 EU countries in the OECD rich country club invest less in tertiary education than the likes of Chile, US, Canada and the UK, according to a new report.
Expenditure on primary to tertiary educational institutions as a share of GDP varies from 6% or more in Australia, Chile, Israel, Norway, the UK and the US, to 3.5% or less in Ireland, Lithuania and Luxembourg. But the differences in higher education spending aren't huge, and the average of the 22 EU countries in the club is not far behind the overall average of 1.5% of GDP.
Some of the high spenders also record particularly high levels of private spending on higher education, which may account for the differences.
The amount of funding allocated to higher education institutions depends on the programmes available to students, their duration, how teaching is organised and how much research and development universities carry out, among other factors.
In EU countries such as Denmark and Sweden, education spending is higher than the EU average because universities there carry out most publicly-funded R&D, according to the report.