---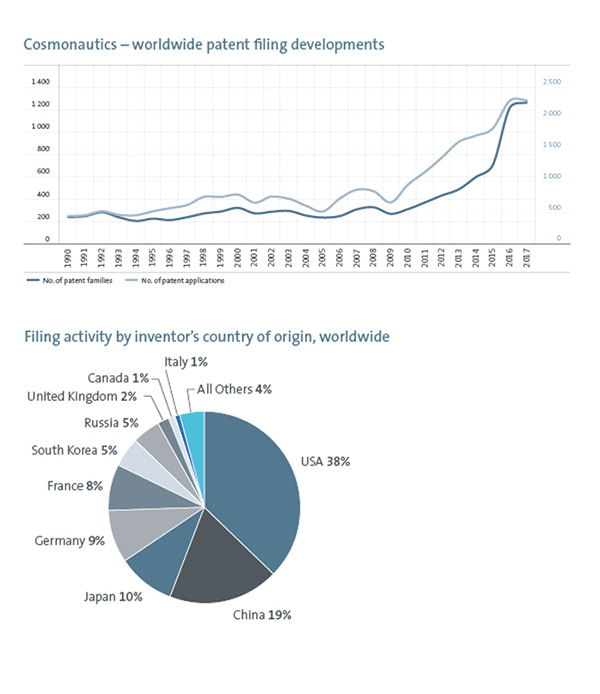 Commercial revenues from satellite launches went up by 50% over the past decade, while an influx of private capital spurred a threefold increase in space technology patents between 2007 and 2017.
A study by the European Patent Office (EPO) and the European Space Policy Institute in collaboration with the European Space Agency, shows space technologies are booming, thanks to massive investments by the private sector.
Both European and worldwide patent filing saw a linear increase from 1990 to 2000, an unstable trend from 2000 to 2010, and a steep increase since 2011.
In Europe, the increase in space technology - or cosmonautics - patents has been driven by investments in Germany and France. According to EPO, 85% these patents are owned by private companies.
Meanwhile, patent filings from China surged from negligible a decade ago, to account for over 50% of all patent families in 2018. To some extent, the change is due to changes in Chinese patent laws, which now incentivise domestic organisations to seek patent protection.
The space sector has been growing rapidly. The number of yearly space launches has multiplied to about 500 in recent years, EPO data show.
Source: European Patent Office