---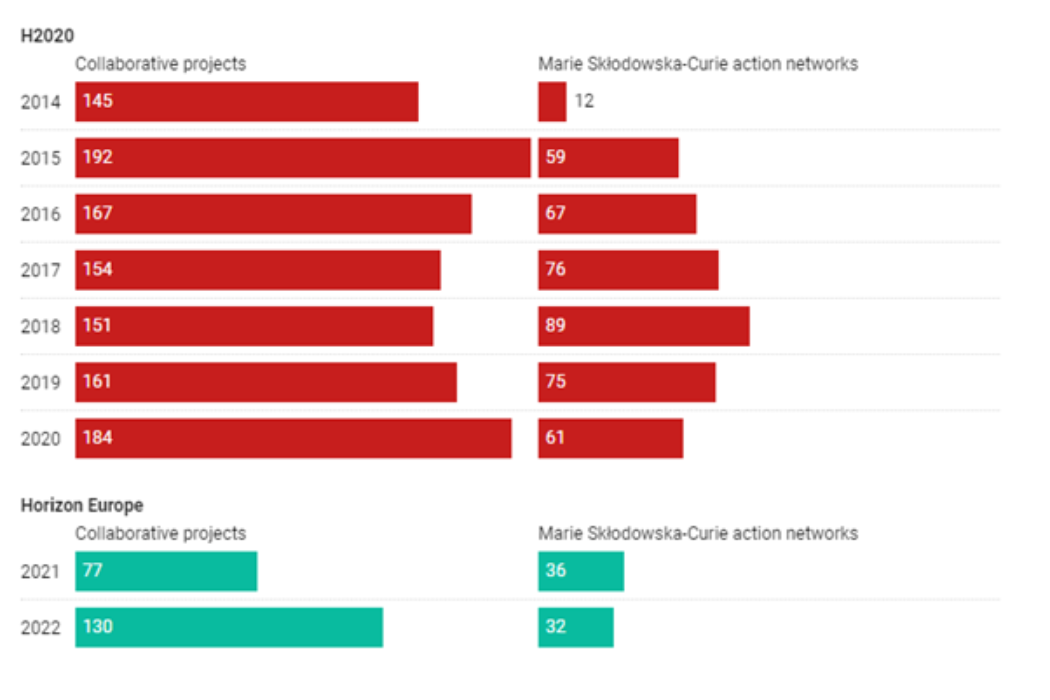 The Swiss Federal Institute of Technology Lausanne (EPFL) has released new data showing the damage done to links with the EU by Switzerland's continued lack of association to Horizon Europe.
Swiss researchers are blocked from applying to the European Research Council. But they can still apply to collaborative projects in Horizon Europe, with the Swiss government funding their share of the costs.
"However, these measures are reaching their limit," the university said in a statement last week. "We now observe that our European partners are less likely to include our researchers in new projects."
In 2022, EPFL academics were invited to be partners on 130 Horizon Europe projects, 20% fewer than the average under Horizon 2020.
There has been an even more dramatic fall - of 64% - in invites to EFPL to participate in Marie Sklodowska-Curie networks, which link up young researchers across Europe.