---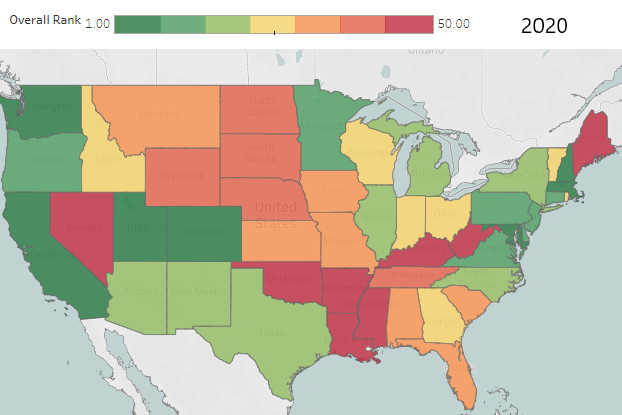 An index created by the Milken Institute uses 105 metrics to rank each US state's science and technology score. The score is calculated on R&D funding, workforce and entrepreneurial activity. Among all 50 states, Massachusetts remained in top position for the 8th consecutive year.
The Milken Institute says Massachusetts's success is built on high levels of R&D funding, a growing biotech sector, a large IT workforce and a well-supported higher education system.
In second position, Colorado is a strong science and technology hotspot, with high quality science, technology, engineering and mathematics education and an entrepreneurial infrastructure.
California ranks number three thanks to its venture capital sector, high number of patents and high state support for higher education.
New Jersey has made considerable investments in industry R&D and its life sciences sector, and as a result, jumped from number 20 in 2019, to number 14. Most of the leading US pharmaceutical companies now have a presence in the New Jersey.
"Movement in the rankings, particularly for states in the lower tiers, highlights the impact policy choices can have on economic growth," said Kevin Klowden, co-author of the index, underlining the importance of the link between science, policy and business.