---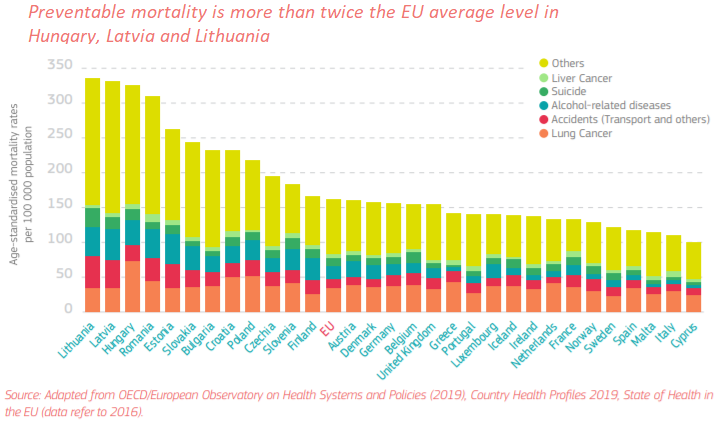 Preventable mortality rates are about twice the EU average in Lithuania, Latvia and Hungary, according to the European Commission 'State of Health in the EU 2019' report published today.
In these countries, preventable deaths are mainly caused by vaccine-preventable diseases and diseases associated with unhealthy lifestyle choices.
Lithuania has one of the lowest levels of life expectancy in the EU. More than half of all deaths in the country can be attributed to lifestyle choices, including dietary habits, smoking, drinking alcohol and low physical activity.
The report also provides evidence of vaccine hesitancy, with all but five member states reporting less than 95 per cent childhood vaccination coverage rates for both doses of the measles, mumps and rubella (MMR) vaccine, which is the threshold set by the World Health Organisation to eradicate measles in Europe by 2020.
The full report is available here.