---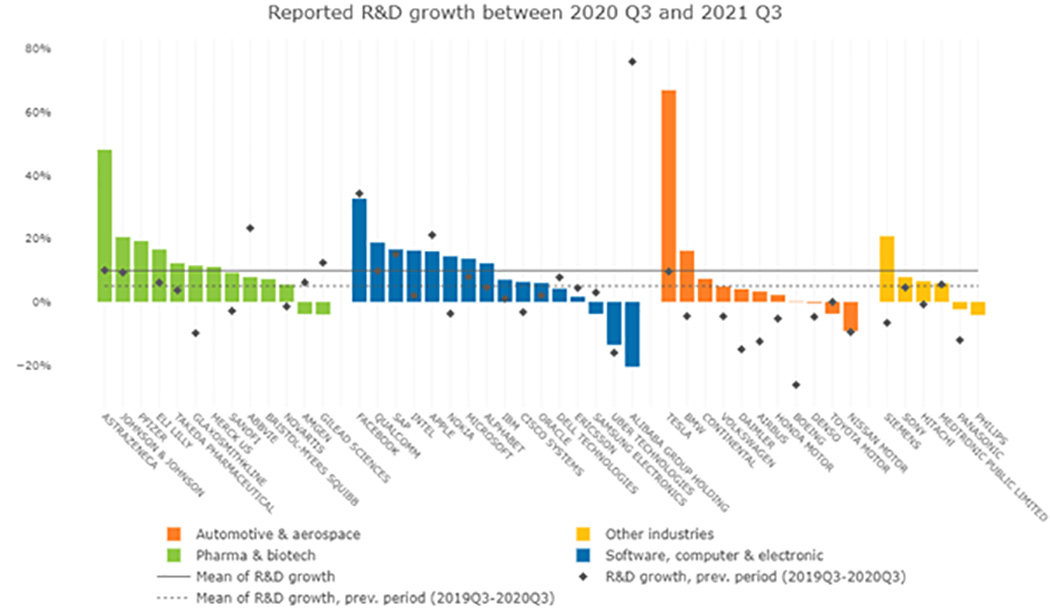 Industry invested 10% more in research and development between the third quarter of 2020 and the third quarter of 2021 than in the same period of 2019 – 2020, which had seen a 7% increase on 2018 - 2019.
According to the Organisation for Economic Co-operation and Development's newest numbers, the US electric car manufacturer Tesla upped its investment the most, investing over 67% more in R&D. Pharmaceutical company AstraZeneca also moved up a gear, with an almost 48% jump in R&D spend.
In the software sector, Facebook, which recently rebranded as Meta Platforms, upped its investment more than any of its competitors with a 32.6% increase, slightly less than the 34% jump in the previous 12 months.