---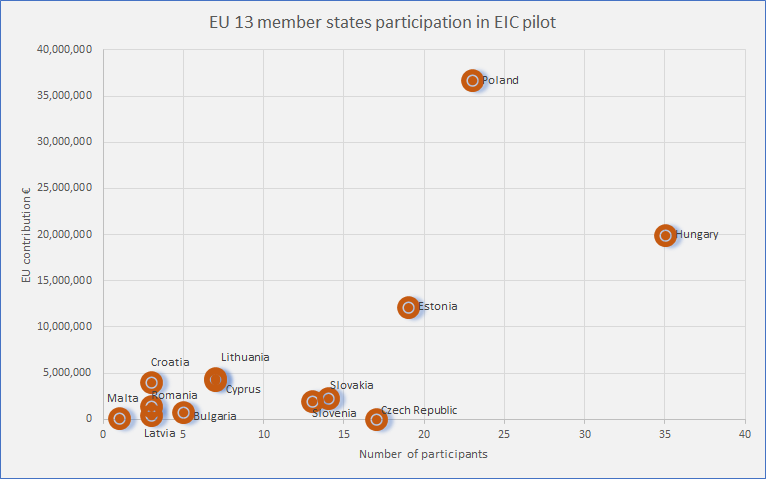 Of the 13 member states that joined the EU after 2004 (EU13), Hungary and Poland lead in the number of applications for the pilot programme of the European Innovation Council (EIC) that is expected to be fully launched in 2021 with a total budget of €10 billion. 
In the pilot phase, the European Commission reported 23 participants from Poland who got a total of €36.7 million in funding, and 35 Hungarian participants who got a total of €20 million. Estonia completed the EU13 podium with €12.2 million funding spread across 19 projects.
In contrast, there are 372 participants from Spain who received a total EU contribution of nearly €298 million, and 228 projects worth €169 million from Italy. The UK comes seventh in the overall EU ranking, with 125 projects worth nearly €97 million.  
The EIC is one of the main new features of Horizon Europe R&D programme. It has been touted by commission officials as a "one-stop shop for innovators" which is designed to help innovative companies scale up and bring promising technologies from lab to market.
Source: Horizon Dashboard