---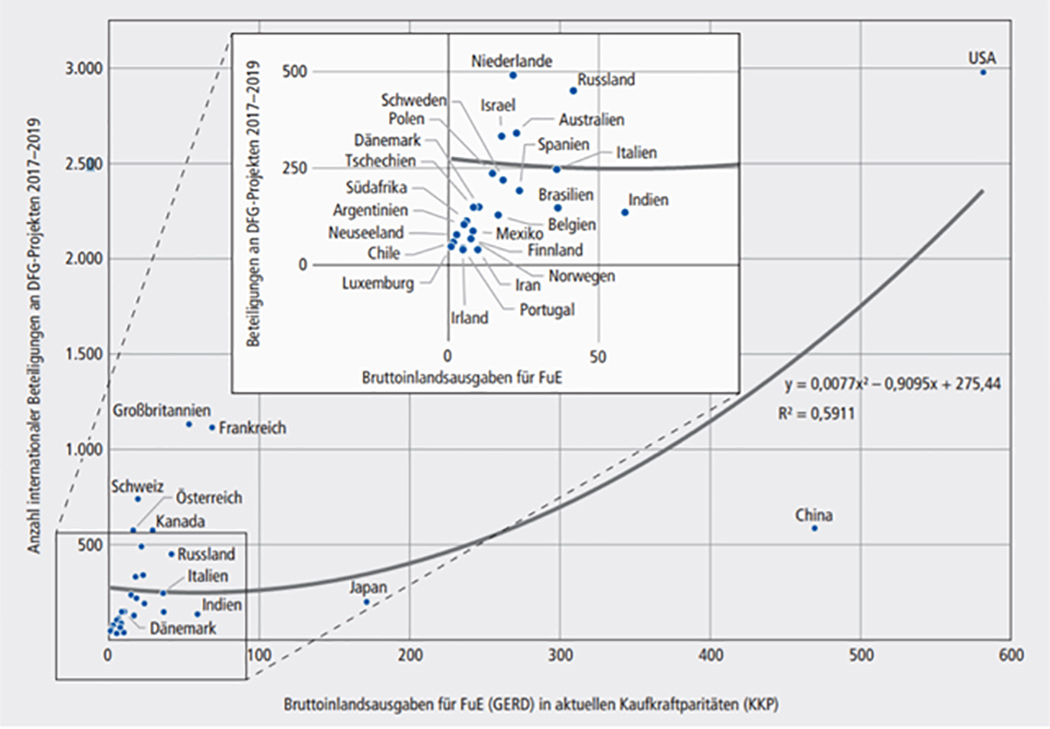 The number of international collaborations in DFG projects (y-axis) plotted against national expenditure on research and development, adjusted for purchasing power (x-axis). 
When it comes to research ties, distance matters. That is the conclusion of an analysis by the German Research Foundation (DFG), looking at which countries collaborated more or less than expected with Germany.
The analysis measured which foreign countries have been involved in DFG projects, and compared that with each country's total spending on research and development.
As expected, there is a broad correlation, with German researchers collaborating more with big science powers than smaller ones.
But some countries were outliers, collaborating either more or less than would be expected.
In particular, Germany has stronger research ties with the UK, France, Switzerland, Austria and the Netherlands, according to the DFG's recently released Funding Atlas 2021 (currently only available in German).
Outside Europe, research ties with Canada, Russia, Australia and Israel are also particularly strong.
But links with Asia are weak, with research collaborations with China, Japan and India "significantly below" what their R&D spending would suggest, the report says.