---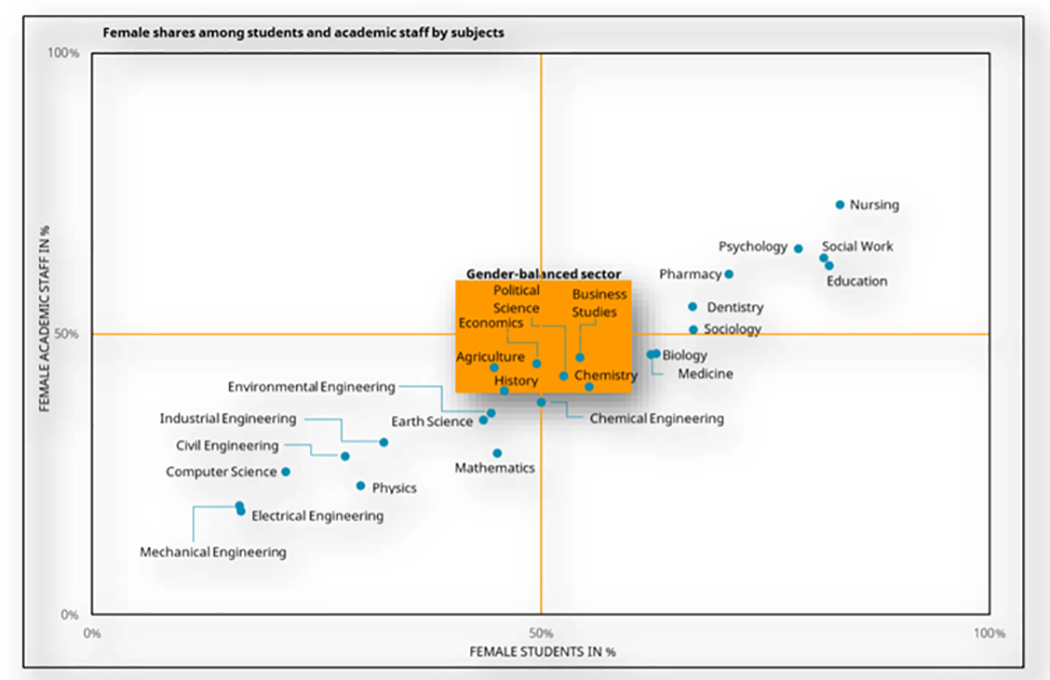 Gender stereotypes in choice of subject continue to prevail among university students and academic staff, according to the U-Multirank's latest gender monitor.
The European Commission-backed university ranking looked at the share of female staff and students by subject and found that despite efforts to close the gender gap, science, technology, engineering and mathematics (STEM) continue to be dominated by males, while typical 'women subjects' such as health and education attract significantly more females.
Mechanical and electrical engineering on the one hand, and nursing, social work and education on the other, show the biggest imbalances between male and female students.
The most gender-balanced fields include business studies, economics, political science, agriculture and history and chemistry, with at least 40% of students and staff of each gender in surveyed institutions.
The number of females declines in all fields as the level of seniority progresses. While at bachelor's and master's levels the female to male ratio is more balanced, far fewer women hold professorships than men. That is even the case in fields such as humanities and social sciences, which initially attract more women than men.