---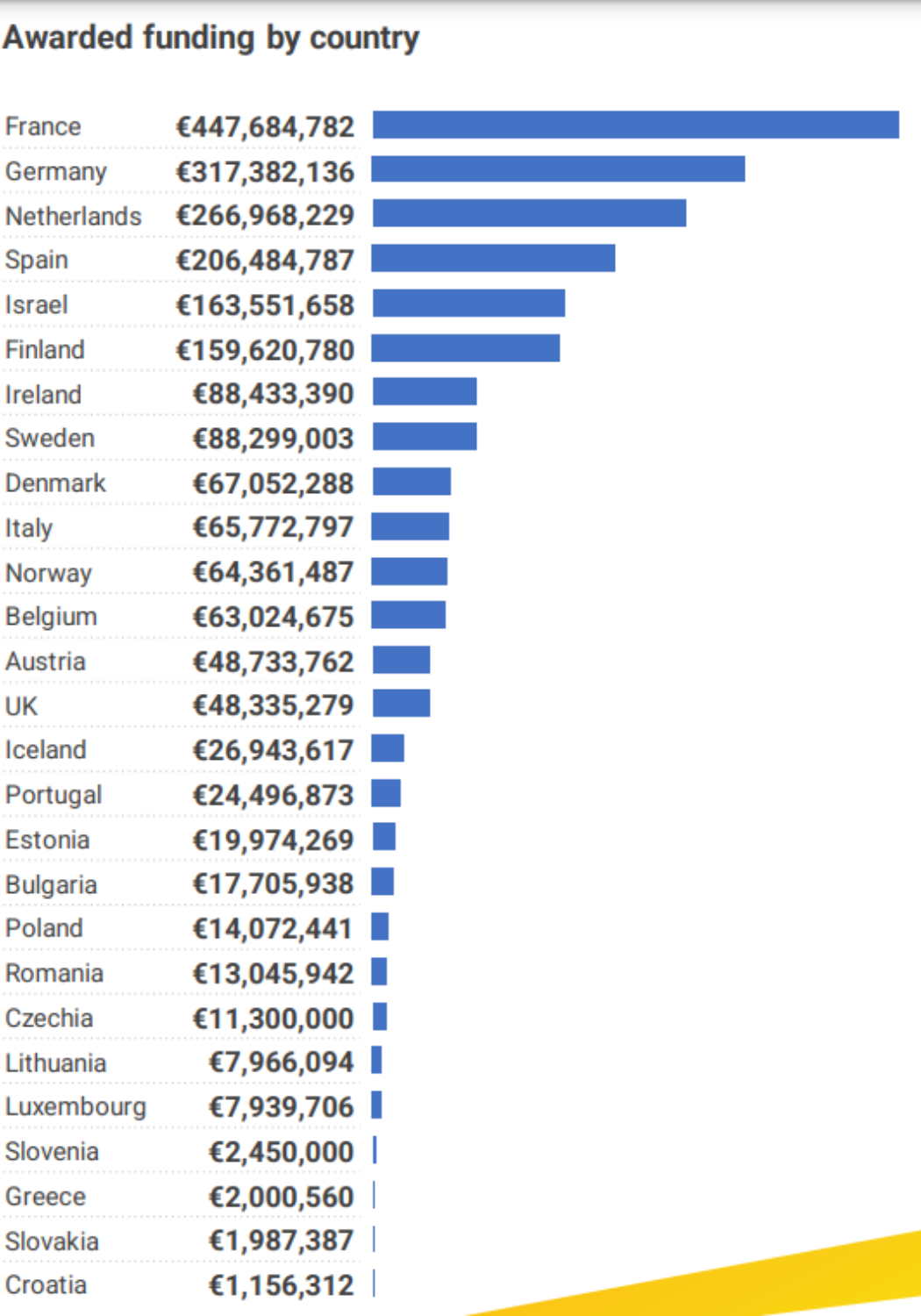 French companies are the biggest winners in Horizon Europe's €7 billion start-up funding scheme, the EIC Accelerator, having secured €447 million in funding in the first two years.
The scheme is Horizon Europe's biggest fund for start-ups, offering a mix of grants and equity funding to high-risk companies the European Commission deems worth investment. The fund is under the wing of the European Innovation Council (EIC) and has thus far put €2.2 billion in promising start-ups.
According to a report compiled by venture funding advisory Lira, German companies also do well in the scheme, with €317 million raked in thus far. Outside the EU, Israel-based start-ups are in the lead with €163 million in funding secured. The money awarded to UK companies is in the form of grants only, and with the country not having associate status in Horizon Europe, will have come from the UK government, not EU coffers.
Mirroring the rest of the EU's research framework, the scheme is dominated by western European countries, with little money going to boost the innovation potential of central and eastern European companies. Here, Bulgaria is a leader with almost €18 million secured, a fraction of the funding received by start-ups in most western European countries.
EIC Accelerator
Companies funded: 391.
Success rate: 8%.
Money spent so far: €2.2 billion