---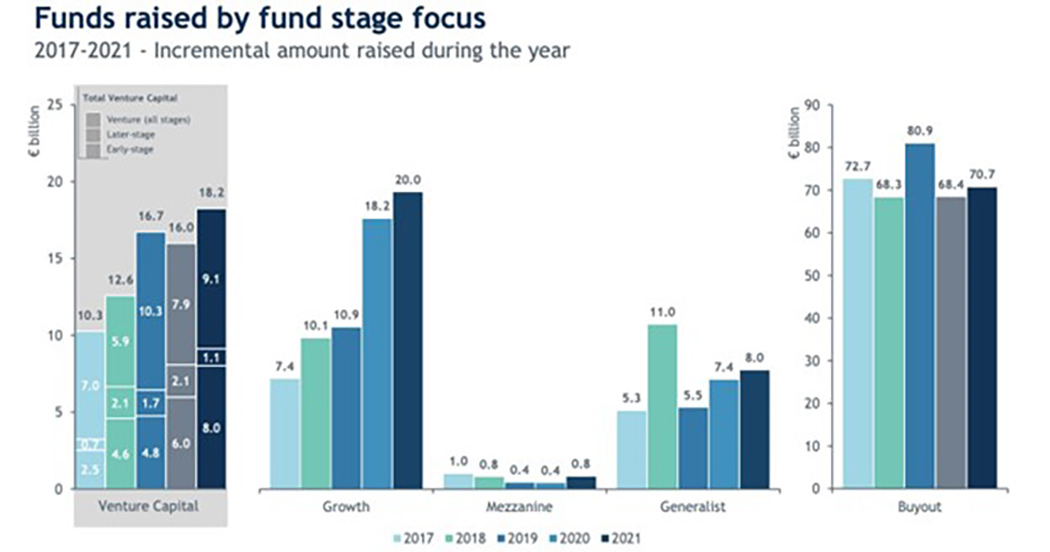 A report published this week by Invest Europe, an association representing private equity, venture capital and infrastructure firms in Europe, shows private equity fundraising reached €118 billion in 2021, the highest level seen to date.
Fundraising for growth funds reaching a new record of €20 billion and venture capital pulled in over €18 billion, an increase of more than 70% compared to 2020. More than 5,300 companies received a venture investment in 2021, 98% of which were SMEs.
Private equity and venture capital firms invested a total of €138 billion in European companies in 2021, a 51% increase on 2020. The figure far exceeds levels in any year recorded.
"The data is proof that private equity and venture capital are an essential part of the European investment universe, providing capital and support for companies, both to weather tough conditions and to seize opportunities in fast-moving European markets," said Eric de Montgolfier, Invest Europe CEO.
ICT companies raised €43 billion, representing 37% of all investment. ICT combined with the next two largest sectors, consumer goods & services and biotech & healthcare, accounted for over two thirds of all capital invested. About 15% of all investment went to biotech and healthcare.