---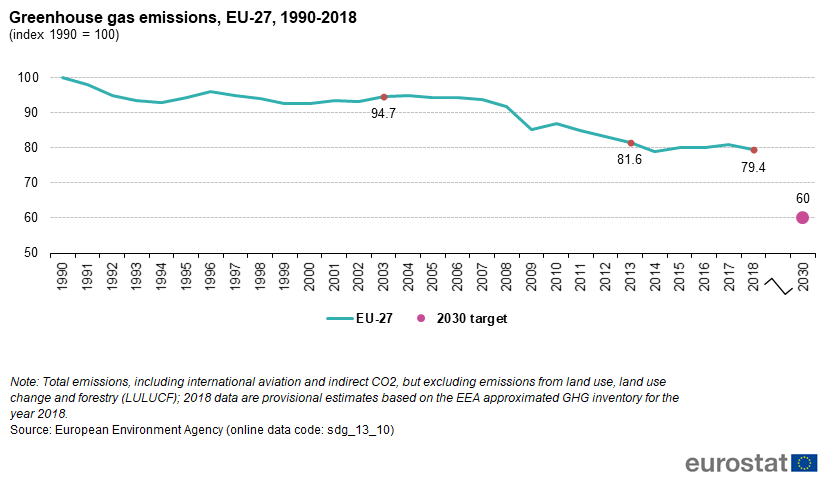 Europe is behind on progress towards the target of cutting greenhouse gas emissions by 40 per cent by 2030, despite achieving its 2020 goal early, according to the 2020 edition of the European Commission report  on member state progress towards sustainability.
Total greenhouse gas emissions have fallen significantly in the last 15 years, and in 2018 Europe prematurely reached its target of reducing emissions to 20 per cent below 1990 levels by 2020.
However, in the five years leading up to 2018, the total drop in emissions was just 2.7 per cent. If that trend persists, the EU will not succeed in cutting emissions by 40 per cent by 2030,
Meeting the 2030 target is key in moving towards a climate-neutral economy, which the EU hopes to achieve by 2050, and to reaching the Paris agreement goals.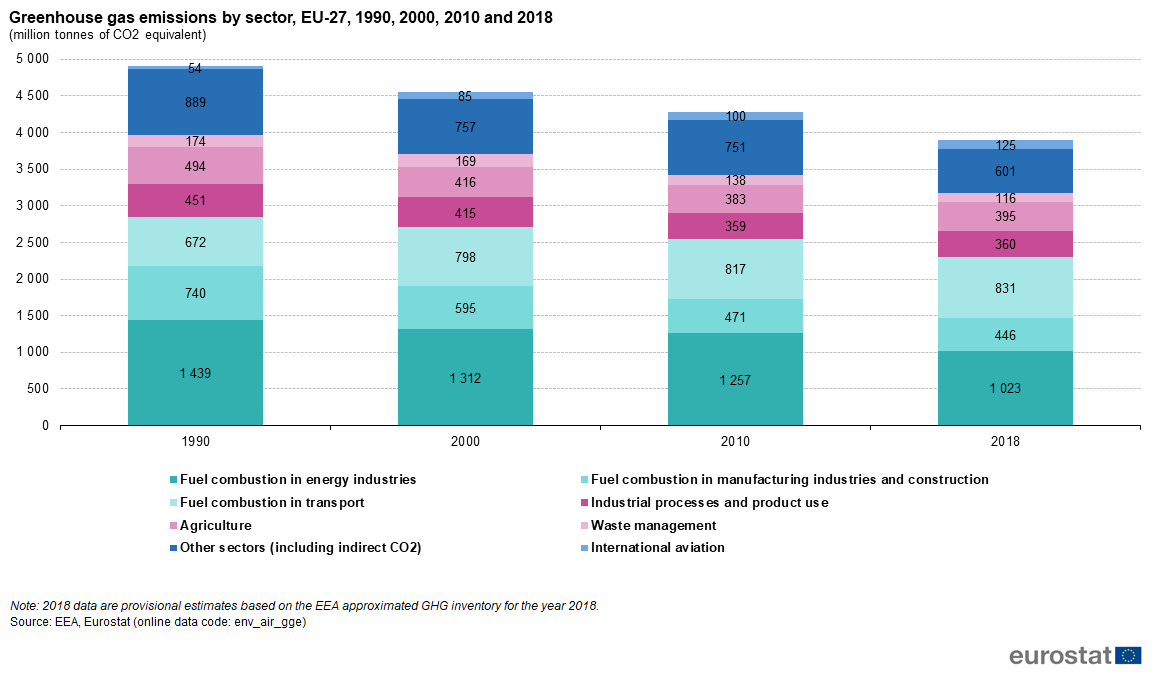 Transport lags behind
Between 1990 and 2018 all sectors of the economy except transport contributed to lowering greenhouse emissions.
Energy generation remains the biggest polluter, despite making the most progress towards reducing emissions, especially in the last 10 years.
Meanwhile, domestic transport and international aviation, which accounted for a quarter of the EU's greenhouse gas emissions in 2018, are polluting more and more. Domestic transport emissions were 23.7 per cent higher in 2018 than in 1990. The pollution from international flights more than doubled in the same period.
The EU is set to bring in new CO2 emission standards for cars, calling for reductions of 15 per cent from 2025 and 37.5 per cent from 2030.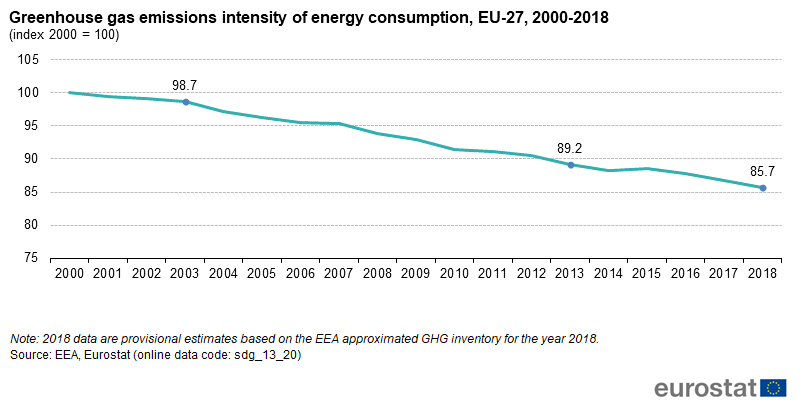 We are doing more with our energy
On a positive note, the EU now emits less greenhouse gas for each unit of energy it uses. This is mostly thanks to the increasing use of renewable and natural gas energy sources, with their share of energy consumption rising from 6.8% to 15.0% and from 21.5% to 21.9%, respectively.