---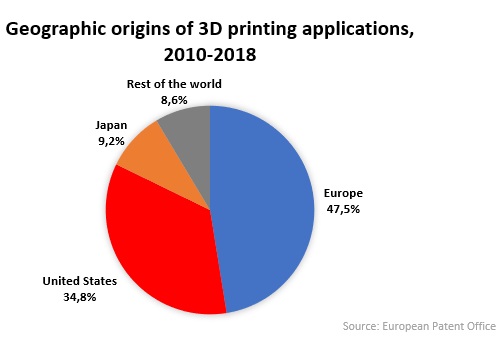 European countries now account for 47 per cent of all patent applications in 3D printing technologies, according to the European Patent Office's "Patent and additive manufacturing: Trends in 3D printing technologies" report.
In second place is the US with 35 per cent of applications.
Within Europe, Germany leads with 19.1 per cent of all patents, followed by Spain, Belgium, the UK, Switzerland and the Netherlands.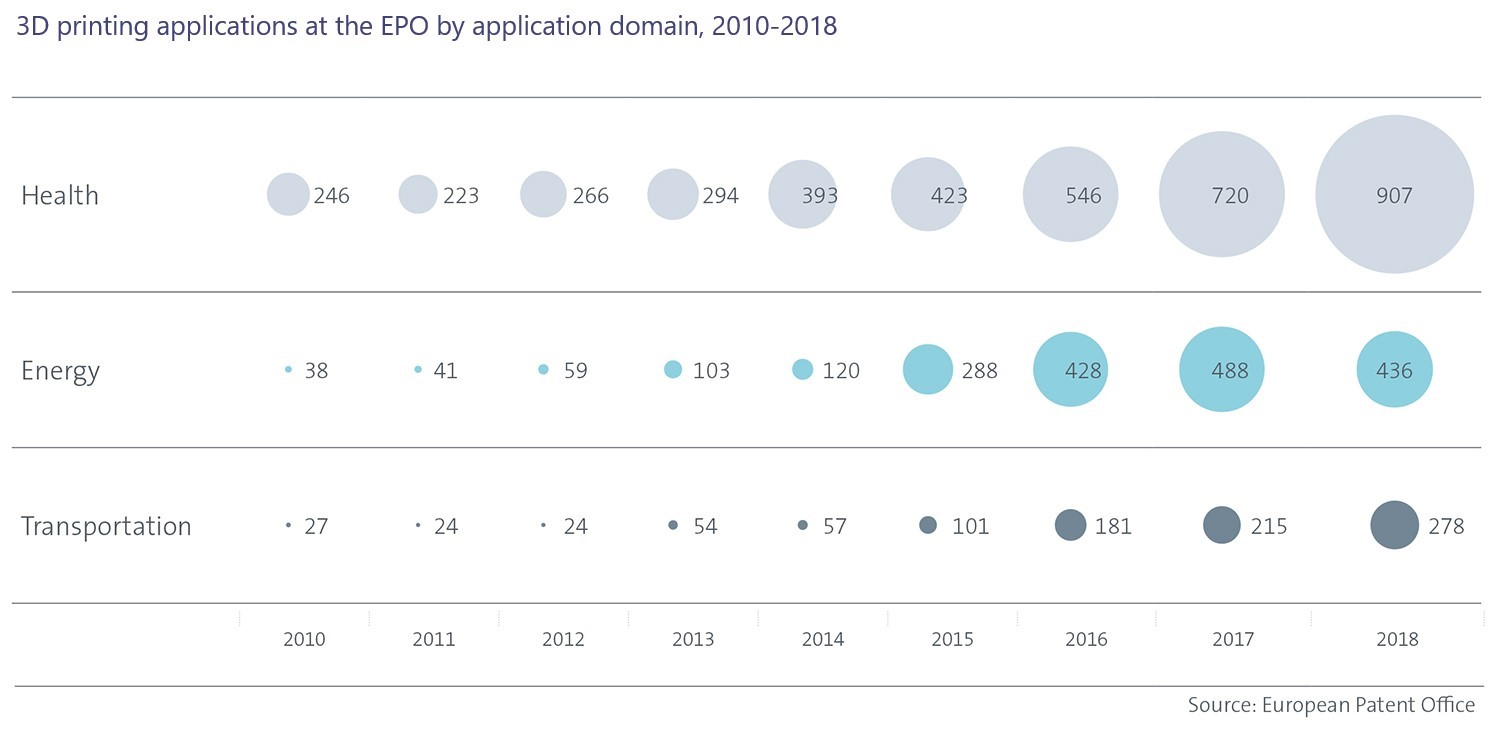 EPO points to the exponential growth of the European 3D printing technology, with an average increase in the number of patents of 36 per cent every year from 2015 to 2018.
The health, energy and transportation sector are the three industries with the highest number of patent applications, with rapid growth observed in other sectors such as industrial tools, electronics, construction and consumer goods, and the food sector.