---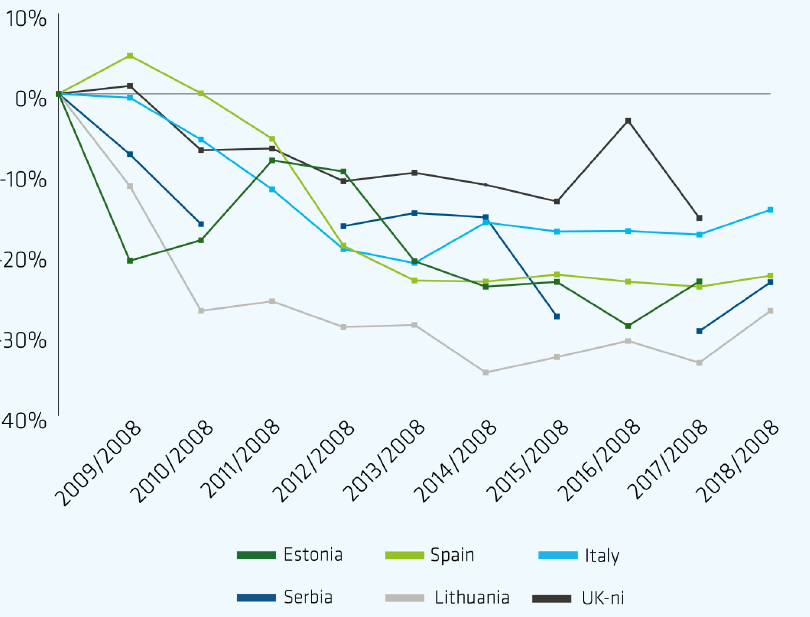 Public funding for universities has declined in six countries in Europe, an analysis by the European University Association (EUA) shows.
According to EUA's Public Funding Observatory, several higher education systems built up large funding gaps from 2008 - 2018. Public investment in universities has declined since 2008 in Estonia, Spain, Italy, Serbia, Lithuania and Northern Ireland.
While there were some ad hoc improvements in Estonia and Spain, these countries are still quite far from offsetting previous cuts, the report says.
At the other end of the spectrum, investment in Germany, Norway and Switzerland grew by more than 30 per cent over the last decade. Austria, Belgium, Denmark and Sweden increased their funding for universities by over 20 per cent.
Only 12 countries, including Austria, Croatia, Germany and Portugal, had an average annual funding growth rate higher than their average annual GDP growth over the last decade.
Source: European University Association