---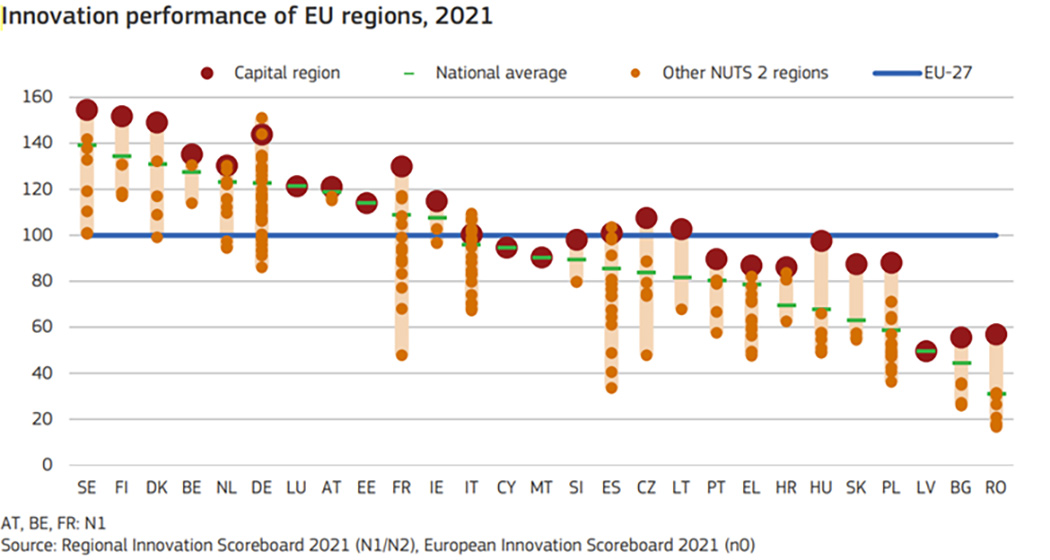 The regional innovation divide in Europe has grown due to poor investments in R&D and weak regional innovation ecosystems, according to a report by the European Commission on EU regional policy.
Some member states as a whole have made significant progress in catching up, but many regions, including in richer countries, are still innovation laggards.
According to the report, which was published on Wednesday, the innovation divide is exacerbated by limited human capital spill-overs from international trade links in poor regions. "Many regions are unprepared to take advantage of new opportunities and are vulnerable to potential reshoring as value chains evolve," the report says.
The full report is available here.