---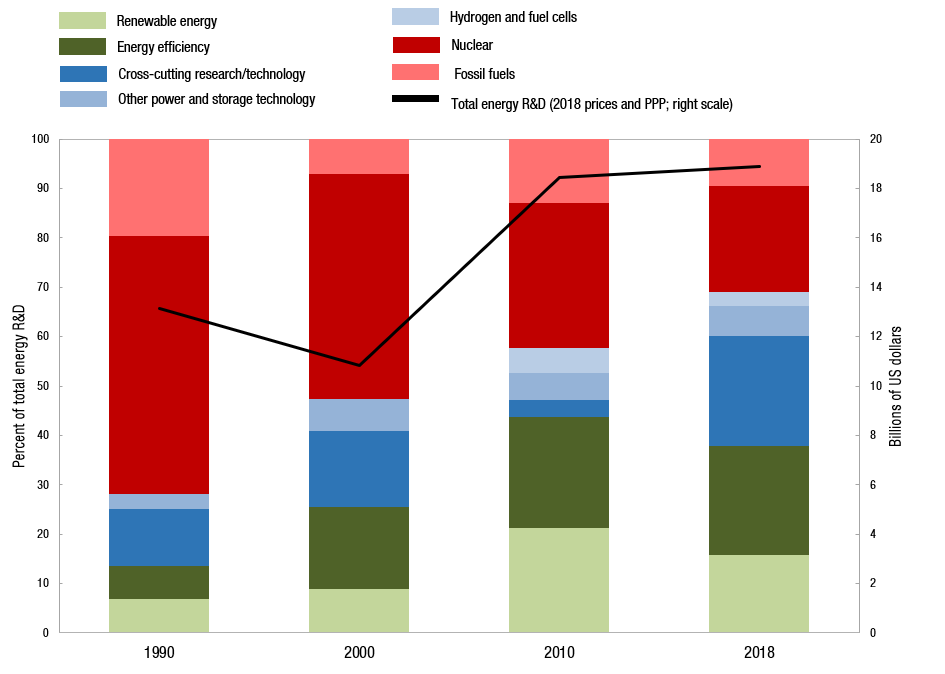 A new report by the International Monetary Fund (IMF) shows public R&D expenditure in the energy sector has shifted from fossil fuels and nuclear to renewables, energy efficiency and cross-cutting research and technologies. Such green R&D now makes up 61 per cent of total energy R&D spending in advanced economies, compared to only 25 per cent in 1990.
The analysis is based on data from the Organisation for Economic Co-operation and Development (OECD), covering 30 OECD countries.
The report recommends governments should increase support for green energy R&D and reduce incentives for R&D in the fossil fuel industry. "Escaping the carbon lock-in can be facilitated by public funding of R&D in renewables," the report says.
Source: Fiscal Monitor: How to Mitigate Climate Change, IMF, October 2019