---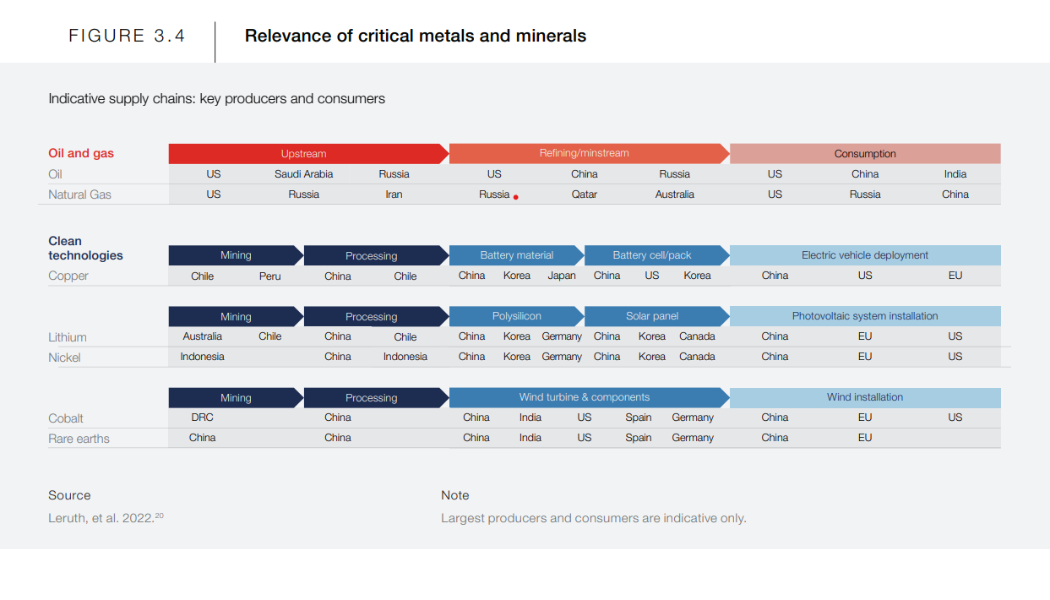 The World Economic Forum's 2023 global risks report has highlighted the potential geopolitical tensions that could develop in the future over the use and exploitation of critical metals and minerals.
These raw materials are essential in many industries, including in renewable energy technology, electronics, aerospace and defence. Internal market commissioner Thierry Breton highlighted their importance in June last year, and the fact that Europe is heavily dependent on imports, notably from China.
The WEF report says that these minerals and metals could become a primary focus of economic warfare in the latter half of the 2020s, as countries look to diversify their supply chains and form alliances to ensure supplies.
The table shows the countries that are currently the key producers, the key processors and the key consumers of these minerals and metals. The US and EU are often key consumers but rarely key producers. The US is 100% reliant on imports for 14 critical minerals.
China meanwhile, is involved in the production and processing of many of the resources, whilst also being a key consumer.