---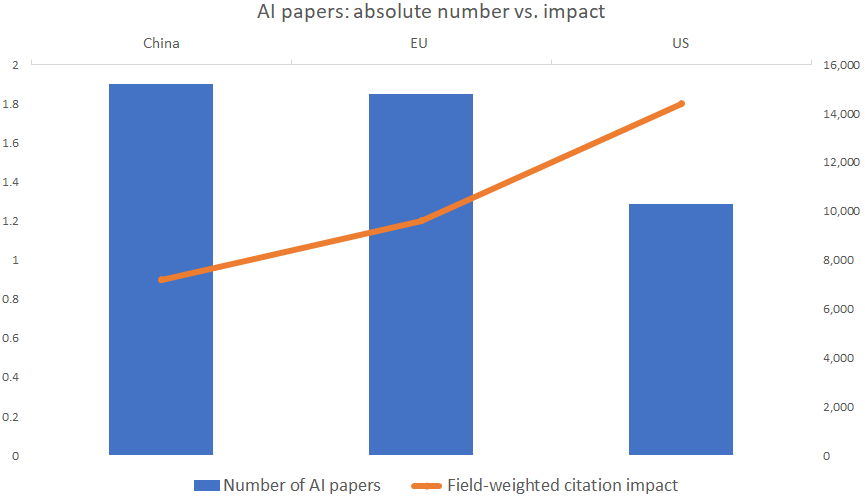 Researchers in China publish the most scientific papers in artificial intelligence (AI), but their work has a lower citation impact, according to a new report from the Center for Data Innovation (CDI), a Washington and Brussels-based think tank.
China is ahead of the EU in AI, and appears to be quickly reducing the gap with the US. But despite being fewer in number, the US produces the highest-quality papers, according to CDI's analysis.
To catch up with the US, China needs to expand its capacity to teach AI-related subjects in universities, encourage research quality over quantity, and foster a stronger culture of promoting open data, the report suggests.
Meanwhile, the EU needs to come up with incentives to prevent AI researchers brain draining away from Europe and help transfer advances in research into commercial application.
Finally, for the US to maximise its current lead in AI, CDI recommends it should focus on policies to grow the domestic talent base, whilst making it easy for talented researchers from elsewhere to move to the US.
Source: Center for Data Innovation