---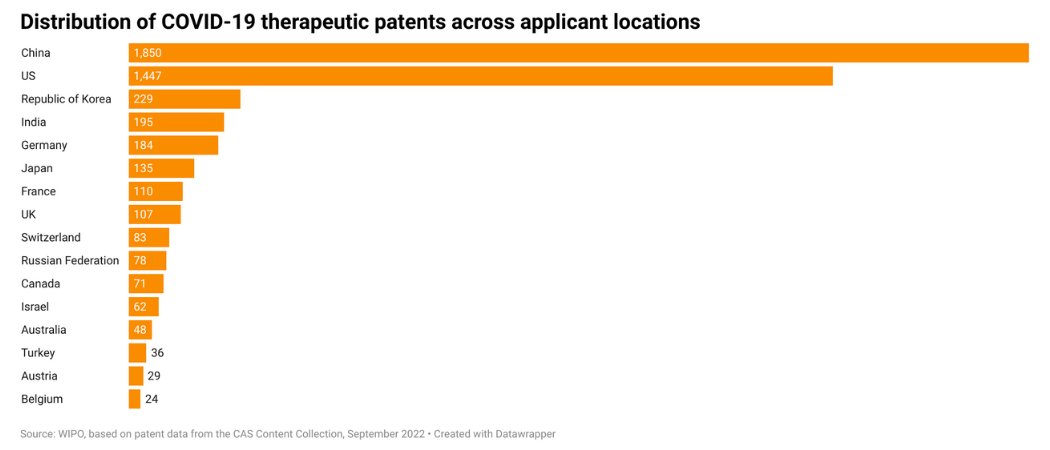 Chinese innovators have filed the most patents on COVID-19 vaccines and therapeutics, according to the latest patent landscape report by the World Intellectual Property Organization.
Following China was the US. After the top two, there was a big drop to South Korea, Germany and Japan. In total 7,758 patent applications relating to the pandemic were filed between January 2020 and September 2022.
Of the applications, 4,787 were for antivirals, of which one third were based on antibodies, and 1,298 related to vaccines.
Most of the applications were filed by companies and research organisations. For therapeutics, companies filed 52% of the patents and research organisations filed 42%. For vaccines, the split was 49% and 38%, respectively.
And it was a collaborative effort: about a quarter of the applications filed had more than one assignee.