---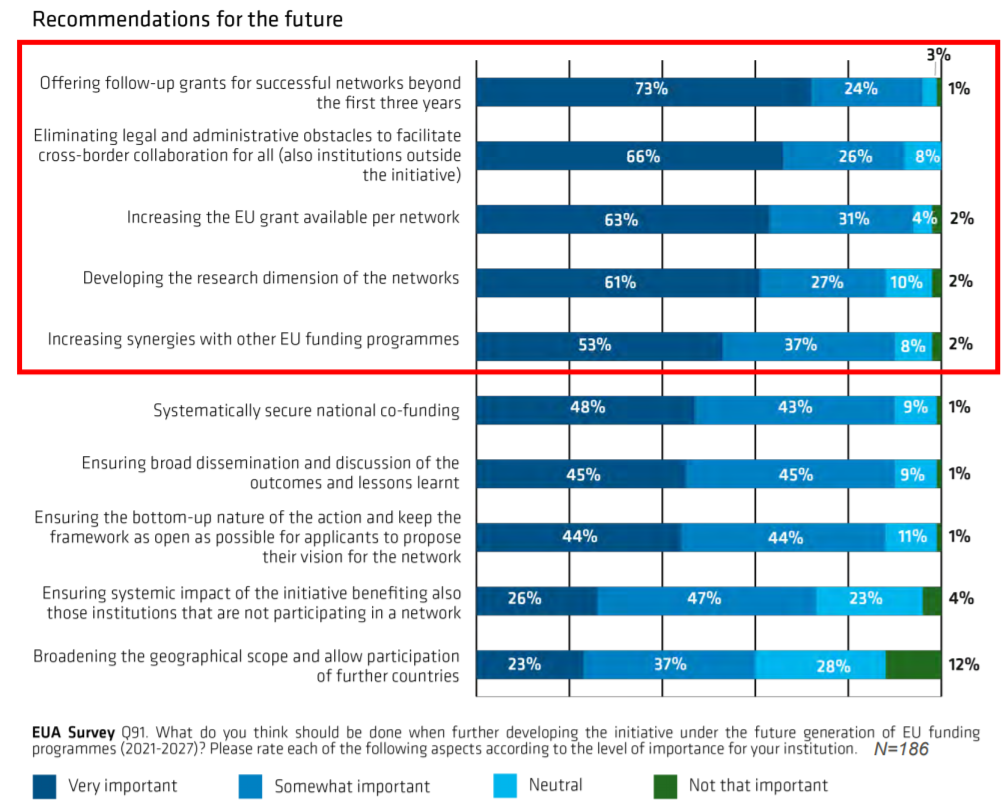 Higher education institutions across Europe say the European Commission should increase funding and cut red tape for European Universities Initiative, according to a survey by the European University Association (EUA).
The survey provides the first insighs into perceptions and experiences of higher education institutions in the European Universities Initiative, a programme to help higher education institutions to team up in networks and offer joint degrees.
A majority of universities surveyed say the EU should cut down on legal and administrative burdens in the programme and increase the amount of money available.
The EUA survey covers 219 universities in 34 European countries.
Source: EUA survey on International strategic institutional partnerships and the European Universities Initiative