---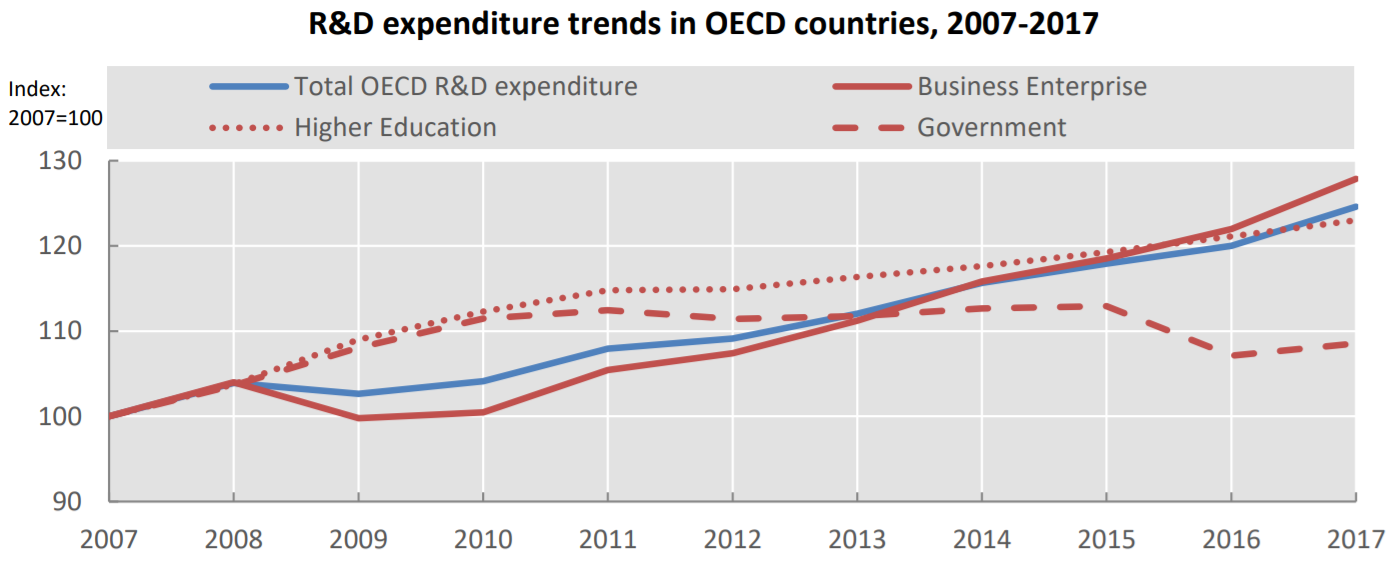 Business investment in R&D continues to be the main global driver of R&D growth, according to the latest OECD data. In 2017, corporate R&D investment grew by 4.8 per cent and it now accounts for more than 70 per cent of all the R&D performed in OECD countries.
Ten years after the onset of the global financial crisis, business R&D is now 28 per cent higher than 2007 despite a marked drop in 2009.
In contrast, R&D carried out in universities grew by 1.6 per cent, while R&D performed in government institutions increased by 1.3 per cent. Businesses are also the main driver of R&D growth in China, where government R&D trends do not lag the growth in higher education.
Source: OECD Main Science and Technology Indicators (MSTI) Database, February 2019