---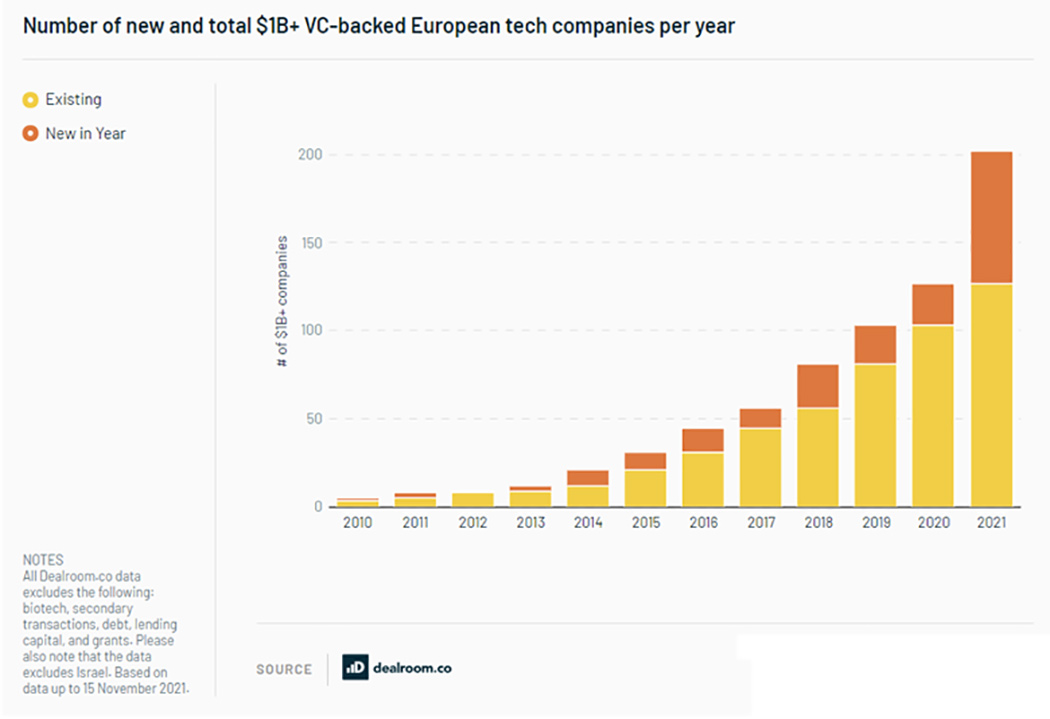 The number of tech companies to reach valuations of $1 billion with the help of venture capital funds has doubled since 2019, according to the latest report by the European venture capital firm Atomico.
At the end of 2020, Europe had 115 VC-backed unicorn companies. Less than one year later, that number grew to 202.
According to the report, European VC firms are sitting on a total of $47 billion in unallocated capital.  The UK & Ireland, France and the Benelux countries capture 60% of it, but unallocated venture capital has tripled in central and eastern Europe since 2016, the report says.
Investments in start-ups have ramped up this year, culminating with a total of $15 billion invested in a single month, in June. As of September, the cumulative investment into the European tech ecosystem is nearly three times bigger than it was in September last year.
The full report is available here.