---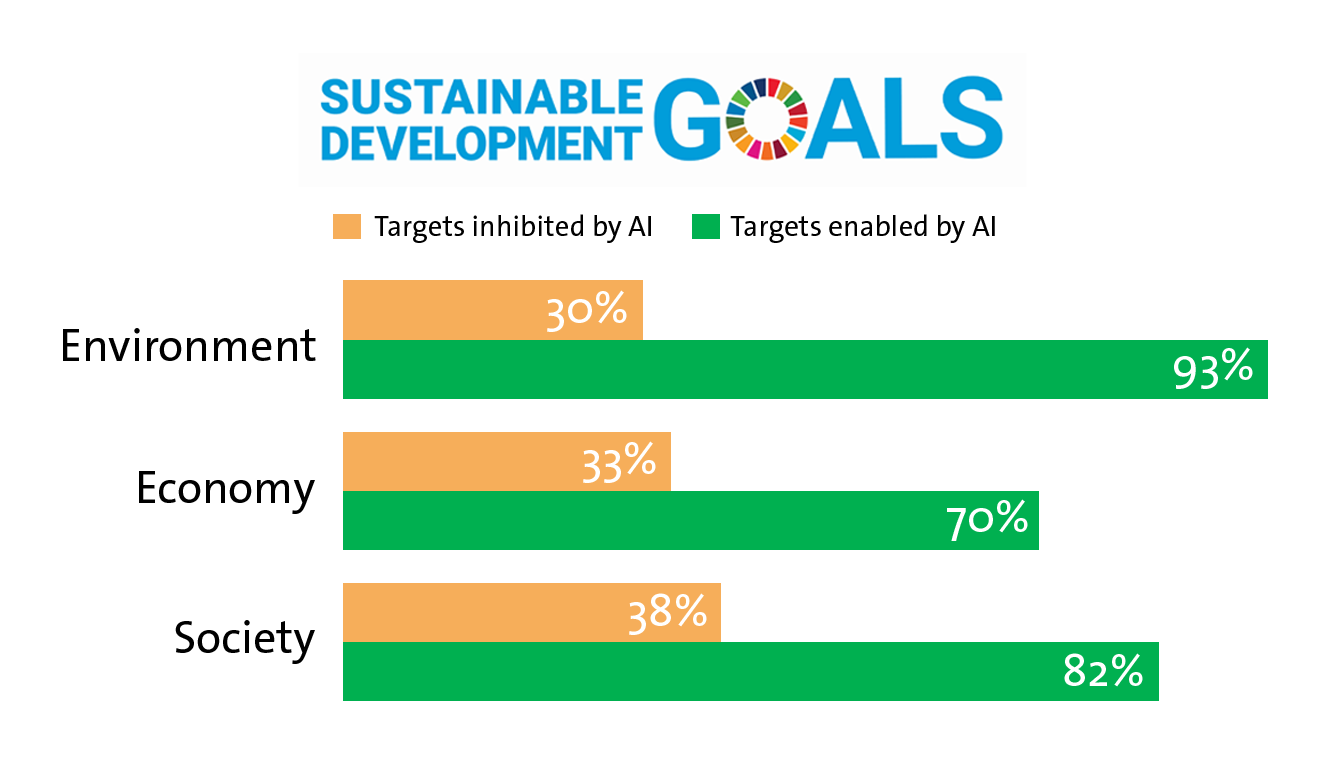 In a new study, an international team led by researchers from the KTH Royal Institute of Technology, found 134 of a total of 169 individual targets in the United Nations' Sustainable Development Goals could benefit from the advent of artificial intelligence (AI).
The remaining 59 goals would not benefit from AI. Overall, AI has the potential to have a positive impact on 79 percent of goals.
The numbers add up to more than 100 percent because targets could be helped and/or hindered by AI, depending on how the technology is applied across countries with different cultural values and wealth. 
The study offers guidelines for how to navigate the benefits and risks of applying AI to achieving the UN goals.
According to the research, AI has the potential to help in lifting people out of poverty, reducing energy consumption and promoting clean, affordable energy. City dwellers also stand to benefit from AI, as the technology could enable new methods of measuring urban air pollution. AI-enabled smart electricity grids can match and balance the need for electricity against various renewable energy sources.
However, if AI is developed without ethical scrutiny, it could contribute to political instability, growing inequality, biased election outcomes, hatred for minorities and increased nationalism, the study says.
Source: The role of artificial intelligence in achieving the Sustainable Development Goals, Vinuesa et al., Nature Communications 233 (2020).