---
Eindhoven University of Technology (TU/e) joined the Science|Business Network of universities, companies and public-sector organisations. We welcome them, and republish here their first announcement of latest news. More information about the Science|Business Network here.
The team behind TU/e innovation Space has won the main prize of the first Dutch Higher Education Awards, as announced by Minister of Education Ingrid van Engelshoven. The team will receive a prize of 1,2 million euros, which will be spent on the further development of Challenge-Based Learning in innovation Space.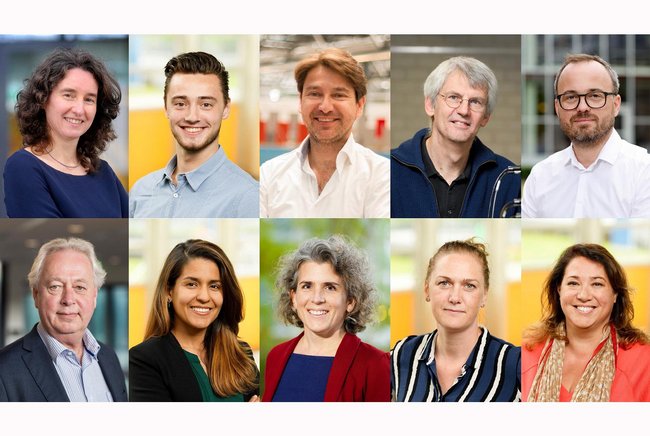 At the presentation, the minister read from the jury report: "We are deeply impressed by the way Challenge Based Learning is realized in Innovation Space. We are also pleased to see that Innovation Space conducts thorough research into student learning in this environment. The committee considers the way in which TU/e innovation Space has been designed to be unique in the Netherlands and even in Europe."
"This prize is a great form of appreciation for the value of the educational innovation we have established here within just a few years," says Professor Isabelle Reymen, Scientific Director of TU/e innovation Space. "The educational concept of Challenge-Based Learning offers major added value to our students. Through this, they work on concrete challenges which are closely related to their passions, as a result of which they make great strides in a short period of time. We are going to develop this educational concept even further and apply it more broadly, and this prize helps us a lot with that."
"As the Executive Board, we're extremely glad that innovation Space is gaining national recognition as the most important educational innovation in the Netherlands universities. I see this appreciation as an important form of support for educational innovations at TU/e," says TU/e rector Frank Baaijens. "This has been made possible by an exceptionally skilled and motivated team of educational innovators led by Professor Isabelle Reymen, so full credit to all involved."
The Higher Education Award was created to reward outstanding achievements in the field of educational innovation in higher education, just as the Spinoza Prizes reward exceptional research. Each year, three winning teams from universities and three from universities of applied sciences are selected under the banner of the Higher Education Awards. The awards emphasize the fact that excellent education is valued just as much as excellent research.
Innovation Space is the TU/e center of expertise for Challenge-Based Learning (CBL). The center's development began in late 2015. In this relatively short period of time, the innovation Space team has established a new educational concept based on experiences with the student teams for which TU/e is so well-known.
By working together on real-life challenges in multidisciplinary teams and in collaboration with industry and societal partners, students are intrinsically motivated and progress through steep learning curves. Student learning is central to this. In teams, they learn how to solve complex challenges, deepen their knowledge and acquire new knowledge and professional skills. TU/e is offering this innovative way of learning to more and more students. CBL is now also central to the TU/e educational vision for 2030.
This article was first published on 1 March by TU Eindhoven.