---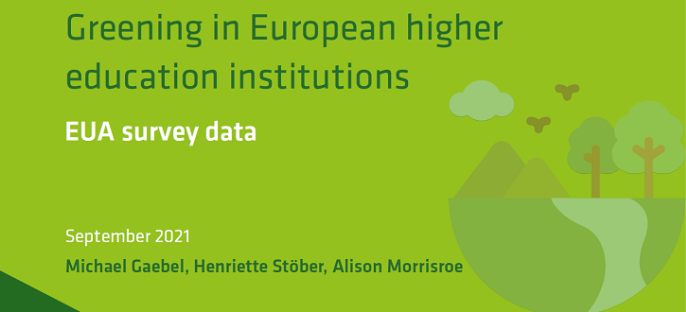 EUA has released the full dataset of its survey "Greening in European higher education institutions". With nearly 400 responses from 56 higher education systems, the survey is the first ever conducted in the European Higher Education Area and beyond.

"Higher education institutions are central to the green transition and to creating more sustainable societies," said Amanda Crowfoot, EUA Secretary General. "They address sustainability through research and education and are active in forward-thinking activities aimed at reaching the objectives of the United Nations' 2030 Agenda and the European Union's Green Deal."

The EUA survey on greening at higher education institutions gathers evidence of institutions' diverse activities on and approaches to greening. It collects good practices and serves as inspiration in identifying opportunities and challenges, as well as exploring the scope for collective action and policy advocacy.

"The findings prove that many higher education institutions are working to green their own footprint and to contribute to society by working with a wide range of partners, from local communities to global university networks and industry," said Michael Gaebel, EUA Director of Higher Education Policy. "In fact, the vast majority of institutions address environmental sustainability and greening as a matter of their own institutional values – with activities broadly framed by the Sustainable Development Goals (SDGs)." 

To realise the full potential for environmental sustainability, the majority of institutions surveyed call for enhanced funding, more exchanges with other institutions and peer learning opportunities. One third of respondents would welcome a dedicated European initiative.