---
Four researchers from Trinity College Dublin have won ESRC-IRC UK-Ireland Social Sciences Networking Grants from the Irish Research Council. The new awards, designed to foster the development of long-term relationships between social science researchers in the UK and Republic of Ireland have been given to Joe Barry, Adjunct Professor of Population Health Medicine; Yekaterina Chzhen, Assistant Professor of Sociology; Fiona Newell, Professor of Experimental Psychology and Fellow of Trinity College and Martine Smith, Professor in Clinical Speech and Language Studies.
More about the winners and their research: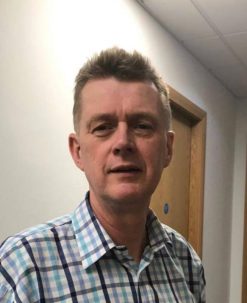 Joe Barry, Adjunct Professor of Population Health Medicine. 
Research: UK-ROI Alcohol Research Network (AcoRN).
The research looks at alcohol; epidemiology, public health, clinical, childhood and social impacts, secondary impacts of other people's alcohol use (known as "alcohol's harm to others").
Professor Joe Barry Says:
"We are delighted to have the opportunity to build sustainable alcohol research networks with the United Kingdom and specifically for Trinity College to be joint leads with the University of Stirling where the UK principal investigator Professor Niamh Fitzgerald is based. There is a long history of collaboration with the UK  public health and social science research communities. This award has come at exactly the right time to support Ireland's efforts to implement the Public Health (Alcohol) Act 2018 and consequently lessen the health and social burdens of alcohol in our country, made particularly manifest during the ongoing COVID-19 pandemic. Ni neart go cur le chéile"
Yekaterina Chzhen, Assistant Professor of Sociology.
Research: An Interdisciplinary Child Well-Being Network (ICWBN) to study the impact of the COVID-19 crisis on children in Ireland and the United Kingdom.
Dr Yekaterina Chzhen studies socio-economic differences in children's outcomes, such as education and subjective well-being. She is collaborating with the UK Co-PI Dr Julia Mikolai from St Andrews University and Co-Is Dr Jennifer Symonds (University College Dublin) and Professor Susan Harkness (University of Bristol).
Assistant Professor Yekaterina Chzhen, says:
"The new ESRC-IRC UK/Ireland networking  grant will help me and my co-investigators to establish a new Interdisciplinary Child Well-Being Network to understand the full impact of the COVID-19 crisis on children in Ireland, the United Kingdom and further afield. The network will  bring together academic and non-academic child well-being experts from the UK and Ireland to share their knowledge and build a new research agenda to study the social consequences of the COVID-19 crisis for children and families. The COVID-19 crisis has disrupted every sphere of children's lives and exposed profound inequalities. I am looking forward to working with scholars from Ireland and the UK to understand what this crisis has meant for children and how to learn lessons for the future".
Fiona Newell, Professor of Experimental Psychology and Fellow of Trinity College.
Research: Seeing How You Feel: Multisensory Enhancement of Touch In Ageing.
The purpose of the research is to elucidate the brain and behavioural processes involved in the multisensory perception of our world and is funded by several national and international organisations including, Science Foundation Ireland, the Health Research Board and the European Commission. The goal of ESRC-IRC UK/Ireland Networking grant is to build on a critical mass of complementary expertise in the UK and Ireland in the touch sensory system, particularly how touch interacts with other senses such as vision to enhance perception. There is also a growing interest among scientists across the world on the tactile sensory system, and its role in multisensory perception, partly driven by industry needs in security (design of robots), design of technology to support independent living in older adults and health (care delivery).
Fiona Newell says:
"The current Covid-19 pandemic has highlighted the significance of our sense of touch to our general lives, as well as gaps in scientific knowledge on the function and role of the tactile sense. For example, we have all become acutely aware of social touch and its role in wellbeing, as well as the requirement to minimise tactile contact with surfaces. Yet as scientists, our knowledge of tactile perception is relatively poor. To address this noticeable gap we are combining the specialisations in both countries to develop this research further. Given current and past activities, my colleagues at the Universities of Nottingham and Birmingham in the UK, together with my own group here in Trinity, are best placed to work together to enhance fundamental knowledge of the tactile system and how it has an effect on everyday perception."
Martine Smith, Professor in Clinical Speech and Language Studies.
Research: Promoting the communicative participation of children with speech, language and communication needs.
One child in ten has persistent difficulties producing speech sounds, understanding or using language, or following the social rules of conversation. Children, their families and the professionals supporting them agree that the most important result of any input is that children communicate more easily and independently and use their communication skills to take part in activities at home, school and in their communities, but children's progress is often measured by the sounds they say and the language they use and understand. Many interventions also focus on these narrow areas of communication. This project will bring together children with speech and language difficulties and their parents with researchers and practitioners from education and health to drive research to promote children's successful everyday communication. It aims to help identify children with difficulties and make sure they get the right help at the right time so they are able to communicate what they want to, when they want to.
Professor Martine Smith says:
"I am delighted to be awarded this funding. So many different people are engaged in work to support children with communication needs, it is really important for us all to link together in a structured way. This funding will enable us to develop new collaborations with all relevant stakeholders."
This article was first published on 23 December by Trinity College Dublin.