---
The CAROTS Startup School successfully launched on 25 March 2021. The Startup School team in Hamburg met the 11 participants and their team members as well as the Startup School coaches for the first time online to launch the programme and start into the first webinar focusing on the entrepreneurial mindset.  
For the very first run of the Startup School 11 scientists from Estonia, Finland, Germany, Sweden, and Switzerland have been selected by jurors from 48 applications received across Europe and the Baltic Sea Region. They all have experience in an advanced analytical method, are interested in bridging the gap between science and industry and are playing with the idea of becoming a "sciencepreneur" by turning their scientific skills into a business. The business ideas they applied with range from tomography through to material characterisation methods.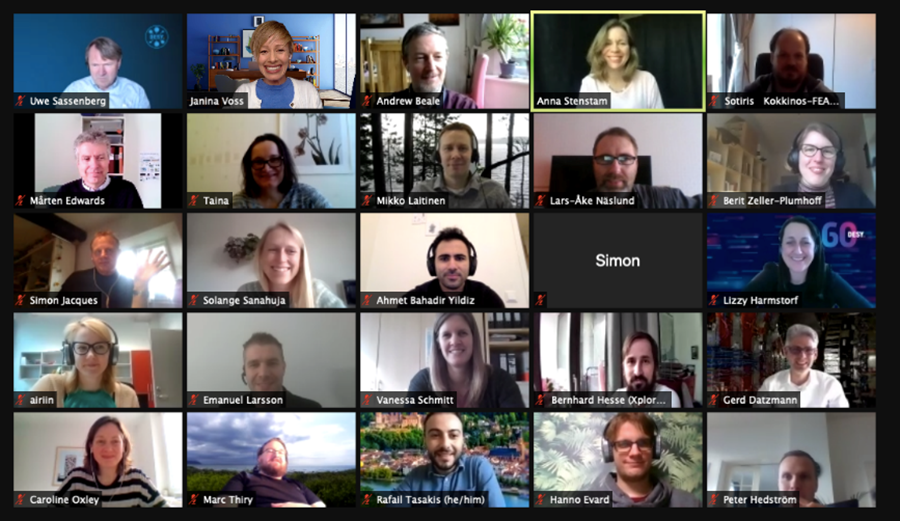 The Startup School participants will now receive four webinars and two personal coaching sessions as well as access to a network of successful scientific service companies.
The focus of the CAROTS Startup School lies on practical knowledge transfer. To this end, six experienced founders and CEOs of successful scientific service companies will share their knowledge with the Startup School participants in facilitated webinars and 1-to-1 coaching sessions from the end of March until the end of June 2021.  After completing the programme participants will write a business plan. The best concepts will be presented at the CAROTS Final Conference in September 2021.
The CAROTS Startup School is a pilot programme of the EU project CAROTS. It was initiated with the aim of expanding the market of scientific service companies. The programme wants to help remove thresholds to the creation of scientific service companies by transferring entrepreneurial knowledge to scientists.
About CAROTS
CAROTS (Commercial Analytical Research Organisations Transnational Strategy) is an international project that aims to establish a new type of private or public-private company in the Baltic Sea Region: Commercial Analytical Research Organisations (CAROs). CAROs, as intermediary bodies between industry and academia, provide enterprises with much quicker yet complete assistance in analytical research in the fields of e.g. New Materials, Nanotech and Life Sciences. The project is led by DESY, Deutsches Elektronen-Synchrotron, Germany, in dialogue with ten project partners and twelve associated organisations from across the Baltic Sea Region.
Find out more about the CAROTS Startup School here: www.carots.eu/startup_school
The participants of the CAROTS Startup School: https://t1p.de/c50x
The coaches of the CAROTS Startup School: https://t1p.de/po3n