ATTRACT researchers are developing detection and imaging technologies to improve Covid-19 diagnosis and treatment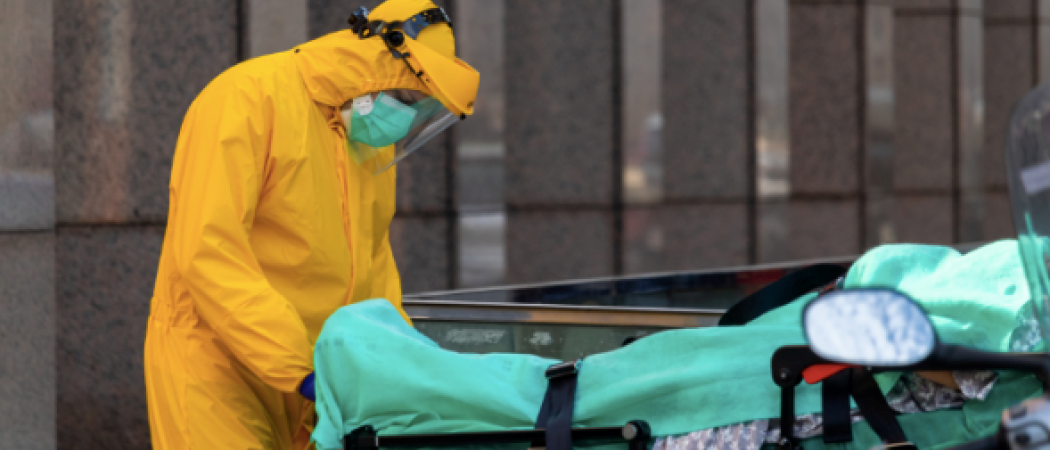 7 May 2020. Several technologies being developed in ATTRACT projects may help fight Covid-19. ATTRACT researchers are exploring their technologies to see if they can be used for early diagnosis and treatment of Covid-19.
The ATTRACT project is a pioneering initiative funded by the European Union to accelerate breakthrough innovation in Europe. The ATTRACT seed fund is backing 170 breakthrough detection and imaging technologies with potential to create products, services, companies, and jobs.
Covid-19 outbreak management tools
Bio Nano Consulting, an ATTRACT project awardee for the VL4BD and DetectION projects, has developed advanced online Covid-19 outbreak tracking and epidemic simulation tools for mapping, modelling, and managing the coronavirus pandemic, both in the UK and globally. The first tool – found at www.CORONA19.uk – shows the cumulative number of confirmed coronavirus cases for both the 32 London boroughs and, on a separate tab, the rest of the UK. The coronavirus tracking software shows recent changes in the cumulative number of confirmed coronavirus cases and reveals key changes in virus spread. The second online tool – found at www.covidsim.org –shows epidemic trajectory and healthcare demand simulations based on epidemiological modelling algorithms developed in conjunction with Imperial College London. This tool enables government healthcare officials, journalists and researchers from low- and middle-income countries to deploy advanced epidemiological prediction tools. The web-based tool informs economic and political decisions concerning intervention/restriction strategies and related resource allocation.
Both the coronavirus tracking software and epidemic trajectory simulation tool could help government lockdown exit strategies and de-escalation plans. "Our online management tools have been designed to help government healthcare officials, strategic planners, and academic researchers to model, plan, prepare for and manage outbreaks more effectively," says David Sarphie, CEO of Bio Nano Consulting.
Remote support in Covid-19 intensive care
ATTRACT project H3D-VisionAir is developing 3D-microscope glasses that visualise the invisible. This technology offers surgeons head-worn augmented reality by combining 3D-multispectral cameras, advanced computer analytics, and near-eye displays. The technology consists of a headset with a built-in camera that enables somebody else to see what you see and give advice, as well as show data or protocols. It works through a wearable PC with a wifi link. It is also a great tool for remote education in 2D or 3D in these times of coronavirus where face-to-face education has stopped.
The researchers have also developed a second product, a monocular AR headset, with a camera that works with a smartphone app. This smart-eye technology could offer remote support for doctors and nurses in intensive care units during the Covid-19 crisis. "Medical staff could wear the headset with a built-in camera, capture video stream in intensive care, and contact a specialist through a smartphone, so that the specialist can give IC staff advice from his office or home," says Jaap Heukelom, principal investigator of the H3D-VisionAir project.
Photonic biosensors for coronavirus detection
The ATTRACT project BioPIC is developing a biosensor chip technology that may lead to major advances in point-of-care applications, food diagnostics, and environmental monitoring through the rapid and precise analysis of various substances. "Our biosensor technology is a promising candidate for coronavirus detection," says Patrick Steglich, the investigator in charge of this ATTRACT project.
This ATTRACT technology, he says, could improve coronavirus detection as it enables: simultaneous analysis of various substances and physical parameters; results within minutes; reliable and secure data transfer, digital analysis to avoid bias; as well as intuitive and cost-effective operation. In addition, the technology is miniaturised, mobile, and ready for mass production. All these features are superior to the detection techniques currently available. The ATTRACT team will soon start validating these sensors for coronavirus detection.
On-the-fly SARS-CoV-2 detection
SARS-CoV-2 particles are spheres with diameters ranging from 60 nm to 140 nm. Imaging these with conventional optical techniques is not possible due to the spatial resolution limit imposed by diffraction. But recent breakthroughs in high-resolution imaging enable resolving fine optical details beyond this limit, and emerging optical nanoscopy techniques could be important in the battle against SARS-Cov-2, as they may enable quick and accurate Covid-19 diagnostics.
The ATTRACT project TEFPLASNOM focuses on augmenting tip-enhanced fluorescence nanoscopy (TEF), a technique that exploits the interaction of light and a nanosized tip to provide resolutions at the scale of the tip's apex. Combining TEF with scattering-type scanning near-field optical microscopy and tip-enhanced Raman spectroscopy, two complementary techniques, "could represent a breakthrough in the real-time detection and identification of the SARS-CoV-2 virions, as very specific, but subtle, morphological and physico-chemical features would be extracted in seconds," says Stefan G. Stanciu, principal investigator on the TEFPLASNOM project. He says that the resolving power of these nanoscopy techniques, potentially capable of subnanometer resolutions, could also help examine important properties of the SARS-CoV-2 virus that are not well understood.
One-step detection system
The ATTRACT project PHIL has developed a technology to detect single nucleotide mutations of cell-free DNA from lung cancer patients with one quick step. The combination of low detection thresholds and timing information enables the detection using significantly lower amounts of free DNA without DNA amplification (and only using free or purified DNA).
"This detection system could detect purified coronavirus RNA with sensitivity of 90-100% and specificity 100% without the time-consuming reverse transcription and amplification steps needed by the diagnostic tool (RT-PCR) currently used for the coronavirus," says Thorsten Lux, principal investigator for ATTRACT's PHIL project. The research team is currently working on a prototype that will be fast, easy and cheaper to use.
Potential for tissue diagnostics
Understanding the aftermath of SARS-CoV-2 infection on internal organs is becoming crucial. Many functions of this virus are still unresolved, and emerging evidence shows that besides its well-known effects on the lungs it may also silently affect the brain, liver, gastrointestinal tract and other parts of the body. The gold standard for studying and diagnosing tissular modifications (such as those associated with SARS-CoV-2) is excisional biopsy followed by tissue processing and analysis. This procedure is slow, invasive, expensive, and subject to sampling error and interpretive variability. Such limitations often make this approach impractical and place pressure on the sustainability of healthcare systems around the world.
The ATTRACT project HARMOPLUS has developed a prototype system for higher-harmonic generation (HHG) microscopy that achieves improved resolution and sensitivity based on the award-winning Re-Scan concept mastered by Confocal.nl, a partner in this project. "The contrast mechanisms and resolving power of Re-Scan HHG could significantly alleviate, and in some cases entirely overcome, the limitations of traditional histopathology," says Stefan G. Stanciu, principal investigator on the HARMOPLUS project. "This technology could also be implemented in endomicroscopes to non-invasively image the effects of SARS-CoV-2 on organs in vivo, based on endogenous contrast, and so facilitate screening for pathological modifications and follow-up," he adds.
This press release was first published on 7 May by ATTRACT.