Centralised logistics and an original selection of products the advantages over multinational competitors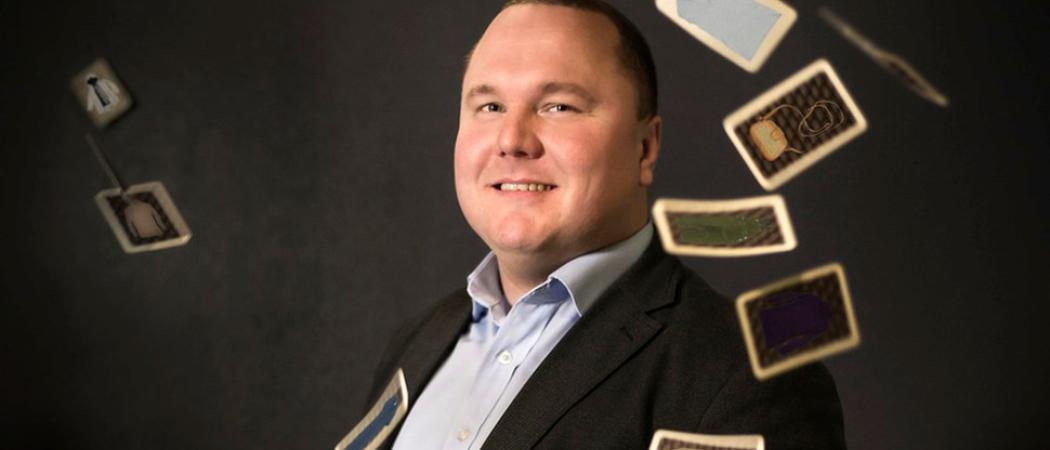 Revolutionary business ideas are sometimes born on the living room sofa. In the early spring of 2013 in Oulu, Ossi Salo watched in confusion as his wife ordered babies' clothes for their newborn from Facebook flea market groups.
"Closing the deal seemed like an arduous task for both the seller and buyer. You had to queue, send private messages and make preliminary reservations, followed by more messages and waits. It felt like such an effort for a three-euro babies' dress," Salo says, incredulously.
As an experienced logistics professional, Salo set out to develop a solution that would simplify the online sale of second-hand items. The result was the online flea market, Vähänkäytetty.fi, and the company Suomen Nettikirpputorit Oy.
"The concept is that the sold items are distributed from a central warehouse. This way, buyers can order products from several different second-hand vendors, while vendors in turn no longer need to mail their items separately to buyers," Salo sums up.
From Rovaniemi to Helsinki – why not, then, from Helsinki to Hamburg?
As the website Vähänkäytetty.fi began to pick up speed in Finland, Salo and his company quickly understood that the concept could be brought to the international level.
"The reasoning was that if were able to get two people from Rovaniemi and Helsinki to trade without meeting each other, why not then two from Finland and Germany?," Salo reasons.
January 2017 saw the launch of the international Netflea website, which now operates in 13 European countries. Vendors can advertise in their own language, and Netflea's automatic translator takes care of the editing to other languages. Distribution across the continent is organised from a central warehouse in Tallinn.
"The circular economy is a growing trend in Europe. We stand out from out multinational competitors particularly by focusing on items in a lower price range, instead of luxury brand products. Moreover, most of our competitors only operate in a single market, while our service covers several countries," Salo compares.
Spurred on by megatrends
On its way toward conquering the world, Suomen Nettikirpputorit has made good use of the support and networks provided by Tekes and Finpro.
"We have cooperated with Tekes in both the product development stage, within the Digiboost programme, and in the planning of international growth. We are currently participating in the Finpro eComGrowth programme, which enables us to form valuable networks with a wide range of online vendors," Salo explains.
The global megatrends of circular economy and digitalisation favour bold companies like Suomen Nettikirpputorit.
"Our goal is to become the largest vendor of centrally distributed second-hand piece goods in Europe. In the course of just four years, we have grown from a group of three friends from Oulu to a Europe-wide company of some two dozen employees. At first, our bar was set low, but today we think big," Salo sums up.
Suomen Nettikirpputorit Oy
Established: 2014
Domicile: Oulu, Finland
Personnel: 10 full-time + 10 part-time in Finland and Europe
Turnover in 2016: EUR 1.2 million

How has Tekes & Finpro helped?
Digiboost funding from Tekes
Planning of international growth funding from Tekes
Various product development projects
Product development loan granted by Tekes
Finpro eComGrowth e-commerce growth programme
This release was first published  29 November by Tekes.