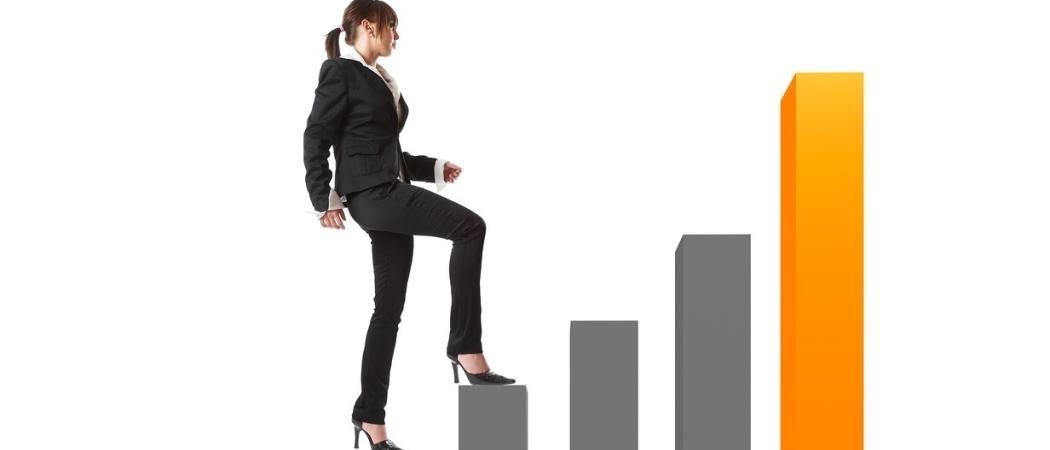 UniCredit and the European Investment Bank are launching a pilot project to promote female entrepreneurship in Italy.
A woman dreams of starting a small business. She needs medium to long-term financing. The bank offers improved loan conditions and potentially joint credit risk coverage by the Fondo Centrale di Garanzia per le Piccole e Medie Imprese (Central Guarantee Fund for Small and Medium-sized Enterprises).
Only this isn't just a dream. The favourable loan conditions come from the European Investment Bank (EIB), which recently signed a pilot project with UniCredit and UniCredit Leasing to dedicate EUR 400m, helping Italian small and medium-sized enterprises (SMEs) that are innovative or managed and/or controlled by women.
The EIB will provide a EUR 200m credit line, at least 25% of which will go to women-led businesses. UniCredit and UniCredit Leasing will finance a further EUR 200m from their own funds. 
This is one of the EIB's first operations in Europe to have a specific focus on female entrepreneurship,

Anna Fusari, head of bank and corporate financing for Italy, Malta and the Balkans at the EIB
The pilot project is boosting SMEs' access to credit via a joint public and private sector initiative.
How financing for women-led businesses works
Italy is somewhat behind the rest of Europe as far as female entrepreneurship is concerned, but there are some positive signs. Particular growth can be seen in the most structured businesses: cooperative companies and partnerships that are at least 60% women, public limited companies that are at least two-thirds owned by women and whose governing bodies comprise at least two thirds women, as well as sole proprietor businesses managed by women, can now take advantage of the new opportunities presented by this pilot project.
UniCredit will select projects and grant financing to businesses operating in productive sectors – agriculture, crafts, industry, retail, tourism and services. Pure financial investment and/or real estate projects are not covered by the agreement. Tangible and intangible (e.g. research costs, patent development, licences, etc.) assets and working capital are also eligible for financing. Projects can reach a maximum individual cost of EUR 25m, with EIB funds covering up to 100% of the investment up to a limit of EUR 12.5m.
"Our bank has a long history of supporting women-led businesses," said Giovanni Ronca, Co-Head Italy at UniCredit. "UniCredit has managed incentives as a bank for public institutions, such as under Law 215 of 1992. It is always mindful of innovation, such as with its UniCredit Start Lab programme dedicated to innovative Italian start-ups, which has seen strong take-up among new women-led businesses (around 20% for the first round). We also support female entrepreneurship with the large-scale use of the Fondo di Garanzia per le PMI (SME Guarantee Fund), where a dedicated section for women-led companies has been active since 2014."
An innovation challenge to support Italian female entrepreneurs
The Fondo di Garanzia is a Government instrument designed to help SMEs by making it easier for them to access credit. Companies can ask the Government to act as the guarantor for a share of medium-term financing granted by banks.
UniCredit's initiative has found the perfect partner in the EIB. "The idea came about during the first half of 2018. Our goal was to add more companies to have a bigger impact (including social impact) on the ground," explained Anna Fusari.
The Milan-based bank was the natural partner for this challenge. With its Social Impact Banking programme, UniCredit aims to support micro-entrepreneurs, social organisations and vulnerable or disadvantaged groups, promoting talent and merit, and providing access to credit, skills and networks, to stimulate growth and the development of a fairer and more inclusive society.
The EIB simply added its funding on favourable terms, facilitating access to medium to long-term credit. "When we take gender equality into account in our investments, we strengthen the initiatives promoted by the Member States for the well-being of everyone," said Eleni Kyrou, an EIB employee who played a key role in drawing up a strategy on gender equality applicable within the Bank and to the projects it finances.
UniCredit is a high calibre financial institution that has worked on customer segmentation, actively contributing via the costs of training its staff to adapt to this new niche product. This was made possible by a strong determination to encourage female entrepreneurship to promote gender equality.
The idea is to create a system rather than a fragmented selection of initiatives to have a bigger impact on jobs and growth. It is estimated that several hundred women-led businesses will be able to benefit from the new UniCredit-EIB facility. Female entrepreneurs interested in the pilot project can get in touch with the bank by contacting the group's subsidiaries directly (email: [email protected]).
This release was first published 8 march 2019 by the European Investment Bank.