Luc Sels, the new Rector of KU Leuven has selected five major projects to guide the university in the coming years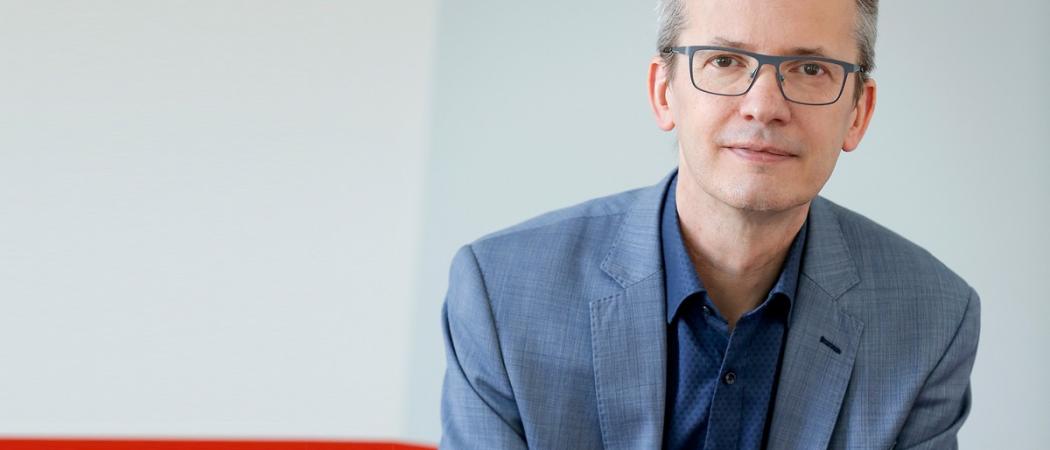 You may have already noticed: KU Leuven has a new Rector. As of August, Luc Sels is the man at the helm. He has moved on after turbulent times: "The elections were hard at times, but I want to let bygones be bygones." He prefers to look ahead – as far ahead as possible: "We have to make long-term plans: for the next ten to fifteen years. That's the only way to take the necessary steps."
In the beginning of September, the Rector and his Vice Rectors went away for a policy conclave. They selected five major projects that will guide their policy-making in the coming years:
1. Academic year reform
Luc Sels: "By 2022, we want to reorganise the academic year. We're looking at various scenarios, based on the excellent preparation by an expert working group. All students – resit exams or not – should be able to take two months off. This prevents them from starting a new academic year all tired. I also want to have consultations with the secondary schools. Perhaps it's an option to let school end sooner for pupils in their final year, so that they can prepare for university in junior schools or orientation tracks." 
"Active learning is important too: attaching less importance to exams, but more to personal development and permanent evaluation. Customised study routes fit in with that. We're currently streamlining too much: students in bridging programmes, for instance, have classes together with students with jobs, while both groups have different learning needs and levels of maturity. We also see that 4,000 of the 11,000 courses offered at KU Leuven have fewer than ten students. Some of these courses could be clustered into a large entity, which makes scheduling easier.
2. Educational technology
Luc Sels: "Our teaching has to become part of an increasingly digital environment. You can make that happen by, for instance, investing in new technology and fitting the auditoria with the equipment that makes them future proof. Furthermore, I think it's important to finally develop a business model for MOOCs (Massive Open Online Courses, ed.). This would allow us to offer a selection of courses as MOOCs. In that area, we're lagging behind the other big universities around us."
3. Look beyond disciplinary boundaries
Luc Sels: "In the long term, we want to develop more networks and research programmes in which scientists can think about major social themes, transcending disciplinary boundaries. Think of the climate, mobility, the refugee crisis ... We also want to examine whether faculties can hire professors together."
4. Make the university more sustainable
Luc Sels: "There are many ways to do this: developing policies on energy efficiency, offering cheaper vegetarian menus in our student restaurants, charging fees for long-distance flights ... I'm not saying that we should impose all these measures at the university, but we want to open the debate. As Rector, I try to set a good example: I always take the stairs and we're trying to find out whether the petrol car that's being used to drive me around may be replaced with an electric car."
5. Look beyond national borders
Luc Sels: "We have to evolve from a national university with a strong international reputation into a truly international university. One subject I want to discuss with the government is relaxing the rules limiting the number of bachelor's degree programmes taught in a language other than Dutch. We're also thinking about more scholarships for development cooperation and a common fund for joint doctoral degrees. Furthermore, we have to ask ourselves what it takes for a university to become a partner of KU Leuven. In the past, these partnerships were too often based on random connections. We must not conclude partnerships to be polite; we have to focus on quality."