The Horizon 2020 programme plugged Synvertec into powerful European energy partnerships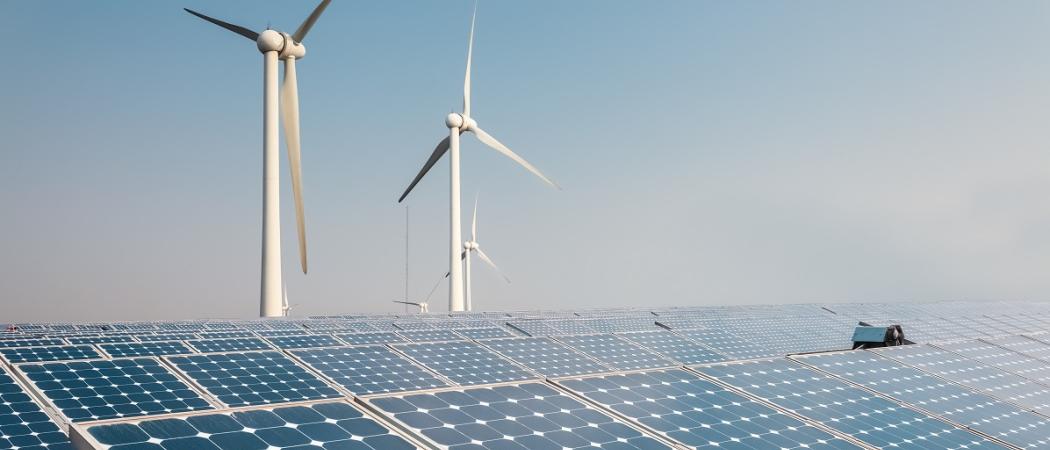 With climate concerns rising, Europe is leading the global push for green energy. But while Europe has made great progress in harnessing wind and solar power, the EU has quite a way to go to reach its renewable energy goals.
One of the problems is that many EU countries today produce far more clean energy than traditional energy grids can handle, resulting in a power loss of approximately 10% in transit, according to a report by the Council of European Energy Regulators. What's more, the surges of excess power generated by solar, wind and other renewable sources can overwhelm and even shut down the broader electrical system.  
Unlike oil or coal, renewables don't produce power in a steady stream. Instead, they rely on forces of nature, leading to fluctuations in output – solar plants, for example, don't create energy at night or in cloudy weather. Traditional grids were not designed to accommodate such variable power sources. Keeping the lights on around the clock requires a delicate balancing act, yet a special device called an inverter is needed just to feed renewable power into the wider power grid.
Thanks to the EU's Horizon 2020 SME Instrument programme, a potential solution to these challenges is on the horizon, which could help the EU to continue to lead the fight against climate change.
The programme has awarded €2.7 million in grants to a consortium led by Synvertec, an Israeli startup developing software that transforms renewable energy into a stable power source easily utilised by European countries. The company's Synchronverter solution, which transforms inverters into grid-stabilising devices, could help Europe reap the benefits of clean energy – without having to completely overhaul existing grids or risk instability in its power supplies.
Harnessing the energy of Israeli innovation
Synvertec CEO Ronny Izhak says his team, led by Prof. George Weiss, grasped the issues facing power grids and the solutions needed to address them as far back as 2014. But they also understood the delicate challenge of finding the right market and partner, as well as identifying the best time to bring the product to market. When Synvertec was making final preparations to take its product live in 2016, the Horizon 2020 programme offered precisely the right alignment of incentives to make a European launch the ideal first step.
Izhak says the company's most compelling selling point "is that we're doing most of the solutions [via] a software algorithm, not by adding excess hardware to the project." For renewable energy projects and power grids already buckling under the strain of excess capacity and sustaining heavy financial losses, the prospect of an almost entirely software-based solution to their pricey hardware problems is a boon.
"Starting as a small Israeli startup, we needed to bring together a host of European industry partners. The consortium brought together multiple partners, including… manufacturers capable of both producing and using our product, alongside others able to distribute it to the broader European market," adds Izhak.
The resulting partnership comprises leading EU firms, such as Sulotronic and Q3 Technologies, and specialist Israeli innovators, such as CLP-OSEG, a joint venture between CLP Innovation Ventures (Israel) Limited, a wholly-owned subsidiary of CLP Holdings Limited, and Other Sources Energy Group (OSEG).
As Germany and other EU countries invest in expanding their renewable energy capabilities, no matter how good wind turbines or solar panels get, or how many of them are brought online, without an efficient, effective way to plug these renewable energy systems into traditional power grids, energy is lost and investment becomes counterproductive. Innovative solutions, such as the Synchronverter, promise to address this bottleneck by introducing novel ways to transform former weaknesses into future strengths, promising Europe a brighter, more sustainable future.
EU/Israel collaboration: Greater than the sum of its parts
Through the Horizon programme, the European Union has gained exposure to the skills and knowledge of 1,400 leading Israeli researchers. In addition, Israel will have contributed €1.3 billion to Horizon 2020 by the end of 2020, which the EU is allocating according to Europe's needs and priorities.
In addition to Synvertec, the EU has awarded grants to other Israeli early-stage companies and startups addressing a range of energy and environment issues impacting Europeans. Their innovations include solar panels that produce electricity at a price of 10 € cent/kwh (Brenmiller Energy's Tencent project), stronger wave power devices that can withstand tough ocean environments (Wave Scale by Eco Wave Power), wind turbines that reduce operational costs for remote sites (E.V.R. Motors), and more. Israeli participants in Horizon 2020 are also bringing value to the EU in other sectors including autonomous driving, fuel alternatives, food security, space travel, cybersecurity and more.
The combination of the EU's world-leading initiatives, experience, and resources in renewable energy along with Israeli excellence and leadership in the field are helping usher in a new era of innovation for Europe's efforts to combat climate change. By matching Israeli innovators with European funding, researchers, marketing channels and regulators, Horizon 2020 is aiming to make the outlook for sustainable innovation in Europe brighter and brighter.