EU-China cooperation in science and innovation should be boosted despite a lack of reciprocity in areas such as data sharing and IP protection. But Beijing must deliver on its side of the funding bargain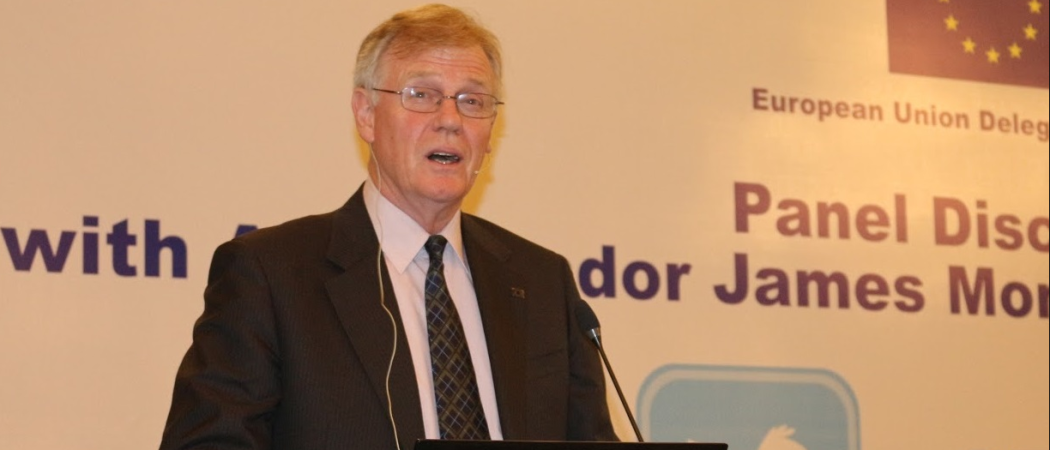 After one of the longest honeymoons on record, EU-China relations have been going through a rough patch over the past two years, as tensions have proliferated over trade restrictions, screening of foreign investment, perceived attempts by China to 'divide and rule' in EU member states, and numerous other matters.
A year ago, to Beijing's chagrin, the EU described China as a 'systemic rival' in its latest strategy paper. Just last week, the European Commission pushed back aggressively against the Chinese government's claim to be the prime external support for Italy and others in facing up to the COVID-19 crisis, pointing out how much more has been done internally and warning about Chinese disinformation on the issue.
For all that, the two sides know they need each other, above all for preserving open markets in an age of growing protectionism. At €630 billion last year, EU27-China bilateral trade in goods and services comes a close second to the EU's commerce with the US, and foreign investments have grown in tandem.
Despite the turbulence, the EU's cooperation in science and innovation has continued to grow, and is seen by both as forming a part of the bedrock of the relationship. China is now the EU's second most important partner in Horizon 2020, with Chinese entities participating 464 times in over 2,000 Horizon contracts up to February this year, under the €630 million Co-Funding mechanism (CFM) set up in 2015. Priorities for joint work are food, agriculture, biotechnology, aviation, transport, urbanisation, environment and health.
However, to date only 60 per cent of these projects have actually received Chinese co-funding, and the overall spend by Beijing is below the 2015 commitment, which was to invest a total of €130 million. This is causing serious problems for Chinese participants in some consortia, and can jeopardise entire projects. The problem is made worse by the fact that the great majority are universities and research institutes that depend on state support. Lack of certainty about whether Beijing will deliver its side of the financial bargain also discourages potential Chinese partners from participating in the first place.
Reciprocity
A number of other problems have emerged around the degree of reciprocity in data sharing, infrastructure and technology investments, public procurement, mobility of researchers and entrepreneurs, cross-border movement of scientific materials and equipment, research ethics and IP protection, which are all areas where China's record remains patchy.
These issues are under discussion now, as the two sides attempt to put together a new road map for cooperation. This might have featured as a deliverable in the EU-China summit that was due to take place in late March, but the coronavirus crisis has put paid to that. Another opportunity could arise in the autumn, when Germany, together with the EU Institutions, plans to host a summit for all EU Leaders and the Chinese.
One thing that will probably not feature in the relaunched programme is a formal Horizon Europe association of the sort that is being discussed with Japan, Canada and others. That is likely to be a bridge too far for Brussels, given the widespread scepticism about Beijing's agenda.
There are some who hold out the hope that China's approach to science and innovation cooperation will blossom in the wake of its COVID-19 experience, where its initial defensive reaction put the Communist party leadership in some peril as they struggled to manage domestic and international criticism.
However, the rapid shift to greater transparency and imposition of strong control measures, which are widely acknowledged to have been successful in controlling the outbreak, has by and large restored the leadership's authority at home. It has also attracted a good deal of admiration abroad, not least in Europe itself.
But it would be naïve to expect that president Xi and his collaborators, who have spent a lifetime in a command and control system, put the apparent turnaround on the coronavirus epidemic at home down primarily to 'openness'.
As for the new science and innovation roadmap, European Commission negotiators can expect business as usual in dealing with China on the contentious issues, and it will remain a hard slog. But perhaps there are a couple of areas where things could be improved.
The experience on funding argues for a more robust approach by the commission. Time and effort have been wasted on actions where only one side - invariably the EU - has actually allocated the money. Selection of projects with Chinese partners dependent on state funding should be made contingent on strengthening the procedures for Beijing making a contractual upfront commitment to allocate its share of the project costs.
Provided provocative mention of 'conditionality' is avoided, China might well be open to this, given its renewed stress on soft power and international cooperation, as it strives to appear as the 'good guy' on the world stage.  
On priorities, one obvious area for expanded cooperation is health and pandemics, where there will be much that the two sides can learn from each other's experience with the crisis.
Overall, China will remain a challenging, but essential partner for the EU. That will be the more so in the wake of COVID-19, as China strives for a revival of the world economy, on which it depends more than most. Science and innovation cooperation will have its part to play in that endeavour.
James Moran is former EU External Action Service Asia Director and EU Ambassador. He was chief negotiator for a number of EU partnership agreements with China.