It leads on clean energy initiatives, but the country's awkward relationship with hydrocarbons means it has failed to reduce greenhouse gas emissions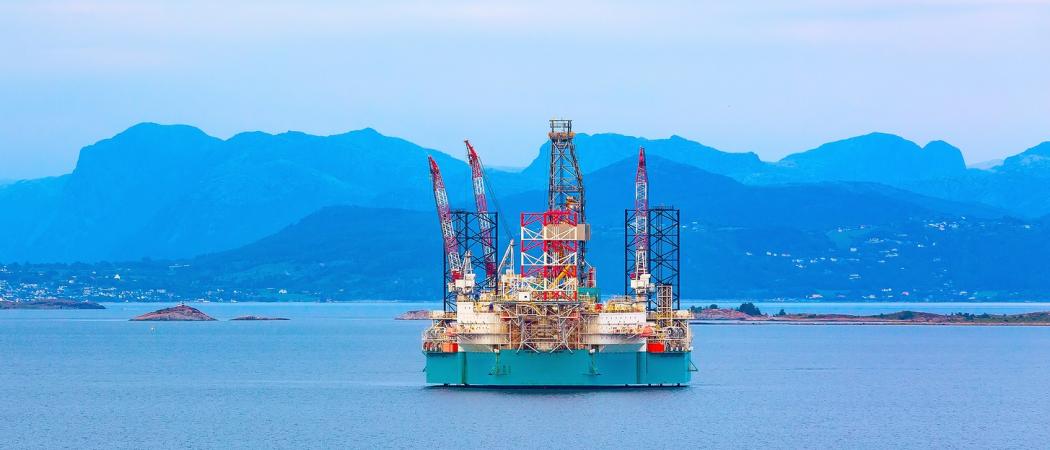 Politicians and environmental groups in growing numbers are calling for a shut down of oil production in Norway, western Europe's biggest producer.
"We're one of two European countries that have not been able to deliver any emissions cuts," said Per Kristian Sbertoli, head of renewable finance at the Zero Emission Resource Organisation, a Norwegian climate think tank. "You come here and it's electric vehicle heaven, but we're also continuing to drill oil," he said.
This notable contradiction, of a country willing to divest fossil fuel investments from its trillion-euro sovereign wealth fund, while continuing to support new oil exploration projects, is one that's being met with hardening judgement.
More attention is going towards cutting emissions, but "without touching the oil elephant in the room", said Espen Moe, professor of political science at the Norwegian University of Science and Technology.
The biggest political parties remain supporters of the oil industry but find themselves under pressure from the Green party. Local elections in September saw the party, which has only one representative in the national parliament, gain a record number of votes in the capital, Oslo.
The next general election, in 2021, will be the climate change election, says Sbertoli.
The failure to reduce its emissions is despite the fact that Norway has inspiring examples of climate change leadership. It maintains a meticulous carbon ledger at home, with almost all of electricity coming from hydropower, it has a high carbon tax and is pioneering offshore wind power.
The country is making significant headway in electrifying its transport. Oil riches mean the government can offer generous perks. Buyers of electric vehicles can use bus lanes, are spared VAT charged on petrol and diesel vehicles, pay no road tax, and enjoy a 50 per cent discount on road tolls.
Almost half of cars bought in Norway this year are electric. By 2025, the country hopes that all new car sales will be either electric or hydrogen.
"Car tax here is extortionate, so exemptions make a difference," said Moe. "We're leaps ahead of everyone on electric."
Short-distance electric-powered ferries, meanwhile, are starting to replace older models in the country's fjords. "Ferry emissions are enormous – pretty much equal to those of the entire car fleet of some of our cities – so we can claim big savings here," Moe said.
Hydrogen trucks are appearing on roads and there are efforts to run zero-emission construction sites.
Despite these initiatives, many are now warning they are not making a sufficient dent. There is a "clear feeling, especially among the young, that we're not doing enough," said Sbertoli. "We are green but not as green as we'd like to think. There is an increasing sense of urgency."
Shorting the Paris agreement
The growing backlash is seeing environmentalists going to court to halt the Norwegian government's plans to open the Arctic and other sensitive regions for drilling.
However, some argue that Norwegian standards for extracting and processing oil are cleaner than in other parts of the world.
"Two arguments - which are bad in my opinion - that you frequently hear: better us than others doing the drilling, because we are less dirty, and emissions exported are someone else's problem," said Knut Einar Rosendahl, an environmental economist at the Norwegian University of Life Sciences.
Worldwide demand for the country's resources is slowing but Norway won't be entering the post-oil era anytime soon. Oil and gas discovered in the North Sea in the 1960s remain vital to the economy, representing 12 per cent of gross domestic product and almost half of all exports.
Norwegian oil can be said to be vital for European security, Moe said. "When I put on my international relations hat, I would say it's madness to scrap oil. We are a solid and reliable partner on petroleum. Europe does not want to be dependent on the Middle East," said Moe. "And if we stop extracting petroleum, Saudi Arabia would fill that void in less than half a day."
Oil peak
With Norwegian oil reserves forecast to peak sometime in the 2020s, energy companies are being forced to look at other energy sources, however.
The country's state-controlled company Equinor, which has just started to tap Norway's biggest oil field in decades, pledges 15-20 per cent of its total investment will be in renewables by 2030.
"There is no climate change denial in Equinor. They know the world is changing," said Moe.
But for Sbertoli, Equinor is not moving fast enough. To meet the Paris accord target and bring climate change under control, hydrocarbons have to stay in the ground. "They're still looking at 80 per cent investment in fossil fuels in 2030. The only way you can do that is in a world where there's no 1.5 degree target," he said. "In the big climate conferences, everyone looks to us and how we're doing a lot of good, but we're also placing a bet that the world isn't going to make its climate goals," said Sbertoli.
(Equinor declined to comment).
Renewable energy
Norwegian MP Marianne Synnes Emblemsvåg says her country can do more to lead efforts in mitigation and adaptation.
Progress on carbon capture and storage is stilted, she said. "We have been working on that for a long time and it hasn't led anywhere yet." The world's first large-scale carbon storage project was developed in 1996 off the Norwegian coast, injecting nearly one million tonnes of CO2 a year into a tomb 800 to 1,100 metres beneath the seabed.
Oil industry expertise can also substantially boost offshore wind development, Emblemsvåg said. "Offshore is a great solution, even though it's more expensive than onshore." Onshore wind has become politically difficult. A public backlash against wind turbines, which protest groups say visually pollute the landscape, has led to a moratorium on new projects. "People don't want them in their backyards," Emblemsvåg said.
Norwegians, like any other nationality, cannot overhaul all their habits overnight. "I don't think people will become more environmentally friendly because of [climate change campaigner] Greta [Thunberg] alone. The collective conscience moves more slowly. When we were kids, people were throwing rubbish into oceans. No one cared. You hardly see someone do something like that today," said Emblemsvåg.