Urgency of the ageing population, increased competition with China and growing threat of climate change are prompting a reshaping of research - in a bid to find some answers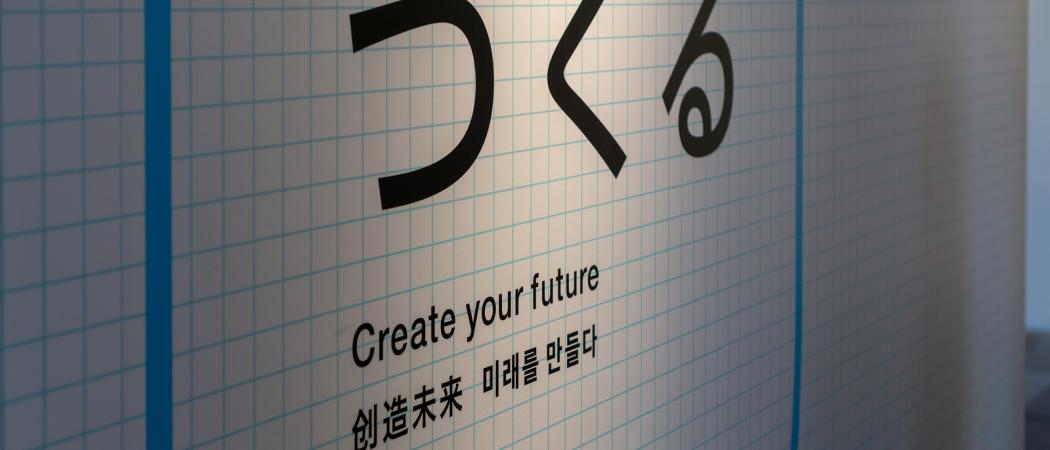 Japanese government officials are being urged to think big as they plan multiple mission-oriented 'moonshot' research programmes to confront thorny domestic problems, with the government saying it will spend at least ¥100 billion (€824 million) over five years targeting difficult long-term challenges.
"Japan is facing a lot of the biggest problems in the world before anyone else," Maurice Conti, CEO of the management consultants Applied Intelligence said during a meeting organised by the Japanese government in Tokyo last December, at which experts from around the world were invited to discuss the programme. "The country has the opportunity to solve them before any of the rest of us have to face them."
The country's population is ageing faster than anywhere in the developed world, while its female labour force continues to suffer from deep underemployment. A declining population is also forcing the country to confront its traditional resistance to taking in foreigners.
The new, mission-oriented effort reflects "a greater sense of urgency", said Yoshimitsu Kobayashi, executive member of the government's Council for Science, Technology and Innovation, and chair of the council overseeing the Moonshot programme.
Japan's basic research is "wonderful" but is "neither quickly applied nor capable of solving our fundamental problems," Kobayashi told the meeting, which aimed to find consensus around the big problems the programme should tackle. Kobayashi also noted how difficult it is to lure top foreign researchers to Japan.
Growing competition with China and the threat of climate change provide an additional spur for Japan to re-imagine the way it funds research. When China announced the world's first quantum satellite in 2016 to help establish "hack proof" communications between space and the ground it was a big wake up call, said Koichi Akaishi, Japan's vice-minister for innovation policy.
"This was a great shock for Japan, but also the US and the EU. We were thinking then that quantum encryption technology was still a basic science," he said.
Akaishi said advances are also needed to help protect the country against increasingly menacing storms and flooding, in the era of climate change. A typhoon in October 2019 was the most ferocious to hit the country in 50 years, and exposed the need for flood-resistant infrastructure.
The moonshot research programmes will follow a portfolio-approach, Kobayashi explained. Programme developers will manage multiple projects, with different probabilities of success, he said. They will review progress and adapt – or kill – projects along the way if necessary.
Twenty-five candidate programmes have been proposed by a government expert committee, of which between 5-10 of these are envisaged to get funding. The expert council drew up its proposals from a list of almost 2,000 suggestions made by the public during 2019. A decision on the final moonshot goals is expected in February.
Re-discovering an edge
The pivot to moonshots is indicative of a broader effort to make Japan more open to failure, says Naokazu Takemoto, minister of state for science and technology policy. "We can't be afraid of failure at an early stage – if we are, we might meet much bigger failure in the long term."
Japan has "lost its driving edge" following 25 years of flat economic performance, says Masayoshi Son, founder, chairman and CEO of Japanese technology conglomerate SoftBank. "If we can retrieve this, it will be amazing," he said.
To do this, the country needs to plant a stake in the future of computing, he says. "Winning everything is very difficult – let's focus on one or two things. Let's not go after everything. The moon is in front of our eyes," he said.
Taking the lead in Artificial intelligence (AI) is currently a two horse race between the US and China, Son argued. China filed 6,800 patent applications in 2017, beating the US effort of 5,700. Japanese inventors filed 400 patents in the same year. "Japan has lost the past and may be losing the future," Son warned.
Son wants to see moonshots to help the country specialise in autonomous driving and in applying genomics to healthcare. Japan needs to create both a biobank and an AI engine, he said.
"Japan is the most rapidly ageing society in the world. As a result, traffic accidents involving senior citizens are going up, and so are medical expenses," he said.
Traffic accidents have doubled between 2006 and 2018. The cost of healthcare in the country meanwhile has doubled between 1989 and 2017.
More than 28 per cent of the population is over 65, and that is expected to increase to nearly 40 per cent by 2065, which will stretch the country's workforce beyond capacity.
The government last year said it would provide subsidies to ageing drivers to install safety equipment such as automatic brakes in their cars to help make them safer to drive. Son wants to go further. "Is autonomous driving good enough right now? Even today's technology performs better than senior citizens," he said. "Imagine what will happen in next five – 10 years. It will be much safer than the average human."
Son also wants clinicians to work with data specialists to apply genomics to healthcare. Having access to an individual's genetic data will open the way to more effective therapeutic and preventive strategies, saving money for the health system. Japan should pool resources with neighbouring countries like India and Indonesia to build an Asian DNA bank to rival anything China, with its huge population, can achieve.
"Let's focus where Japanese business still has [clout] in the world. With an Asian DNA platform we will have enough critical mass against the Chinese and Americans," he said.
Son also wants to see a greater focus on AI skills. "Look at the top 10 AI universities. Where is Japan? It's nowhere. Let's make AI [a topic] for university entrance exams. There's no other solution – unless you're asked to, you won't study it," Son said.
The December meeting heard various other moonshot pitches, with Takashi Shiraishi, chancellor of the Prefectural University of Kumamoto, saying there should be a push to develop new defence technologies. "It is now possible to use brain waves to control drones," he said. "We should anticipate how the very brains and nerves of human beings will become a new security domain, equally as important in the future as existing domains like land, sea, air, space and cyber," Shiraishi said.
Can government do risky science?
The term moonshot has recently become a ubiquitous catch-all for any research project with a defined objective, and Japan isn't alone in latching on to the concept. The US has a cancer moonshot. The EU version is the missions, large-scale international projects planned in the upcoming Horizon Europe programme.
One of the most established moonshot efforts in the world is the X Prize, a competition that has led to the emergence of new communities of researchers focused on specific societal problems, according to Anousheh Ansari, CEO of the X Prize Foundation. "We helped open up outer space to private industry, for example," she said. The foundation awarded millions of euros for the first privately financed reusable spacecraft to take a pilot to space.
"There are now such things as 'space investment symposiums'. There are now conversations around 'lunar economies' – a completely new term," Ansari said.
Some question if governments can pull off moonshots. After all, public money is typically "risk averse", said Takahiro Ueyama, executive member of Japan's Council for Science, Technology and Innovation.
Akaishi acknowledged the moonshot concept was "very weird for the Japanese government," saying, "I had a very difficult time to make it happen. To make the moonshot project [happen] is, in itself, a moonshot project," he said.
Eric Astro Teller, who is responsible for moonshot programmes at Alphabet's X laboratory (previously known as Google X), said Japan needs to keep in mind three criteria when designing its new funding competition. "There needs to be a huge problem in the world that we can name and want to get rid of. There has to be a radically proposed solution. There needs to be some breakthrough  technology," Teller said.
Projects at X Lab include Google Glass, driverless cars, Google Contact Lens, and Project Loon, which aims to use high altitude balloons to provide internet access to remote rural locations. "Most of our moonshots do not work out," said Teller. "We end up with lots of egg on our faces."
One of the company's most high profile failures is Google Glass, a wearable computer. "You need to be intellectually honest to say when something is not working. I know how uncomfortable that is; it's extra-uncomfortable for government," said Teller.  
Another moonshot prerequisite is a short deadline. "If you say that you have 10 years, your researchers will work slowly." Teller recommended starting with 100 projects to test out multiple approaches, winnowing this down to 30 or 40 after a year, and then reducing the number further the year after that. "This causes the teams to be much more focused," he said.
"We look for weird teams and weird proposals, which can very occasionally turn out to be brilliant. And you can't have brilliant without a lot of crazy coming along for the ride," he said.