Proximity and size of Europe still matters to UK-based scientists, says Alice Gast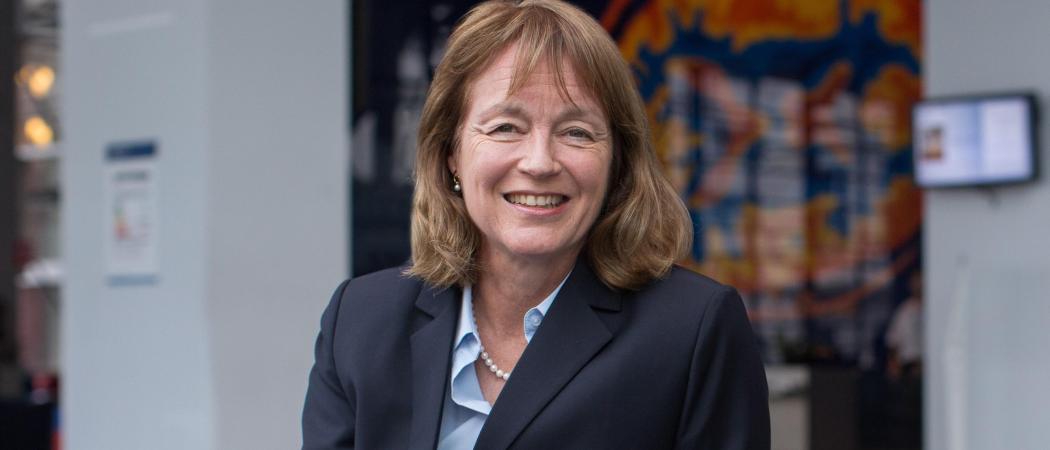 The president of one of the UK's biggest universities, Imperial College London, has appealed to the government to make a special accommodation for research as it embarks upon 11 months of intense post-Brexit talks with the EU.
"A research deal is not the same as a trade deal. Researchers are different – we collaborate with our fiercest competitors to improve outcomes," said Alice Gast, speaking at a Science|Business conference in Brussels on Tuesday. 
"I hear a lot of discussion about global Britain and how we will collaborate more with other parts of the world after Brexit. Maybe we will, but we need Europe. Size and proximity matter. It makes a difference that you can get on a train and spend time in someone else's lab," Gast said.
The gulf between the UK and EU's goals in trade talks has left researchers fearing they could be collateral damage.
UK prime minister Boris Johnson on Monday set out his bullish vision for a trade deal with the EU, saying there is "no need" for the UK to follow Brussels' rules. The prime minister also said there would be no jurisdiction given to EU courts.
The contrasting, and equally assertive, EU view of the future relationship, laid out by the EU's chief negotiator Michel Barnier, is for the UK to agree to "specific and effective guarantees to ensure a level playing field".
The stakes are high because if talks fail and there is no deal by December 31, the UK will face a no-deal Brexit, meaning the UK will lose privileged access to EU research funding.
Patrick Child, deputy director general of the European Commission's DG Research and Innovation told delegates he foresees a "difficult journey" for negotiators.
"Unfortunately, we risk seeing the erosion of the very intense collaborations that exist," he said. The final destination of talks, however, can still be a "good outcome".
UK researchers have the sympathy of their EU counterparts, said Christian Thomsen, president of the Technical University of Berlin. Scientists are not responsible for the "foolish things politicians do," he said, adding, "British scientists will find a way – they'll push their government."
Over 60 per cent of Imperial's publications are with international authors – and of this number, over half include an author from mainland Europe, said Gast. When Imperial collaborates with US universities, there are usually other Europeans involved too, Gast, who is originally from Houston, Texas, noted. The UK is "one of the main points of connection" with the US for other Europeans scientists, she said.
Caution on new funding agency
Gast cautioned that the UK shouldn't dash into a post-Brexit revamp of its national funding systems. The government has suggested it wants to rip up some of the bureaucracy around innovation funding. But Gast said that overall, existing systems work very well, said Gast. "I wouldn't do anything to harm them."
Another proposal is to set up a new technology development agency, modelled on the US Defence Advanced Research Projects Agency (DARPA). Gast said it is "hazardous to make sweeping statements" on how a new DARPA-like model would work. "The US is a very different place from the UK," she said.
However, if the government does follow through with the proposal funding should be open to scientists based outside the UK, she said.