Joint EU-Canadian aerospace research has grown over the last decade thanks to European efforts, but with no EU grant money flying across the Atlantic, there could be less red tape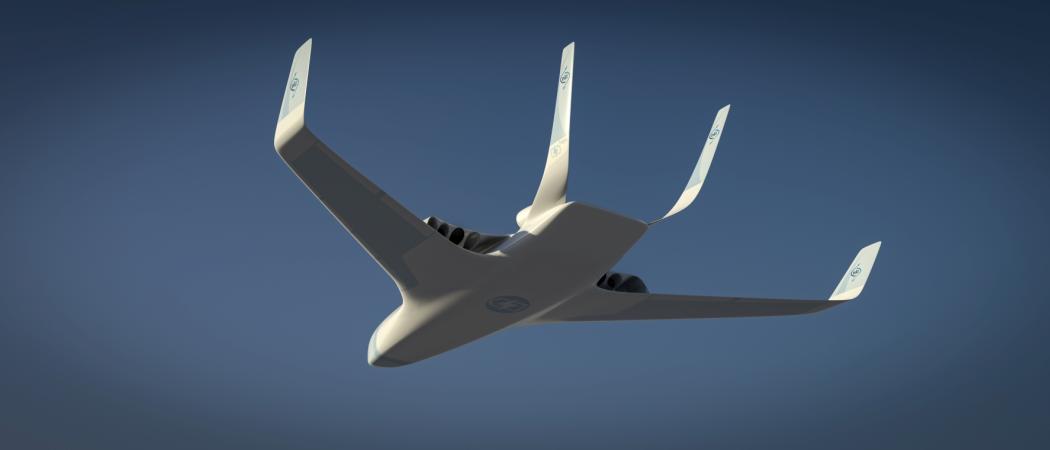 Increasing collaboration with the EU gives Canada 'big leverage' for money invested in aerospace research, according to Ibrahim Yimer, director general for aerospace at Canada's National Research Council (NRC). But while joint aerospace research has grown over the last decade, thanks in large part to European efforts, the paperwork is excessive, given no EU money is going into Canadian hands.
Canada has expressed interest in joining Horizon Europe, the proposed €94.1 billion successor to the EU's Horizon 2020 research funding programme. If there's a deal with Brussels, Ottawa would pay into the EU research budget, allowing researchers in Canada to apply for grants on similar terms to Europeans.
For now, Canadians participating in Horizon 2020 projects generally have to cover their own costs, except when the European Commission decides the Canadian contribution is essential. The exceptions run to about €8.7 million in grant funding since 2014, according to the commission.
That still means Canadian dollars spent on aerospace research go a lot further than they otherwise would, said Yimer. "What we get out of this is leverage. Big leverage."
By way of example, he pointed to the testing of an aircraft sensor that warns pilots of high-altitude ice crystals. Canadian researchers designed and built the sensor without EU funding. But working with Europeans provided access to the plane that carried the sensor for the test flight, as part of the HAIC (High-Altitude Air Crystals) project under Horizon 2020's predecessor, Framework Programme 7.
At the same time, foreign officials involved in EU research programmes often say red tape is a problem, and Yimer isn't an exception. "We don't receive any money from the European Union, however when I look at all the processes involved and the paperwork involved, we're treated like any other entity that's receiving benefits," he said.
The bureaucracy isn't as bad as it used to be, but "we would like it to be even leaner," Yimer said.  "We spend [Canadian] taxpayers' money on this side, and there is accountability – checks and balances – that we have to go through," said Yimer, "this is an additional layer to that."
Putting the Prius before the Tesla
The newest EU-Canadian aerospace research project, Investigation and Maturation of Technologies for Hybrid Electric Propulsion (IMOTHEP), got off the ground last month.
IMOTHEP aims to develop hybrid engines for large passenger aircraft in order to cut down on carbon emissions from kerosene. Besides the EU and Canada, Russia is a partner in the €18.2 million project, which will get €10.4 million from Horizon 2020.
"A hybrid electric plane is where the energy for propulsion comes partially from electricity, and partly still from old-fashioned kerosene," said Martin Nagelsmit, programme manager for electric flight at the Royal Netherlands Aerospace Centre (NLR), one of the European partners in IMOTHEP.
Fully electric commercial flight isn't possible today because batteries produce too little power relative to their weight. As was the case with cars, that's why a hybrid aeroengine is necessary, Nagelsmit said. "There was the [hybrid] Toyota Prius before there was [the all-electric] Tesla," he noted. The same is now happening with flight.
Tackling aviation's impact on the environment is "not something that we can only solve in Europe, it really is a global challenge," said Nagelsmit. "That's why it's beneficial to cooperate with Canada, and also with Russia." However, IMOTHEP is looking at medium-range journeys of around 2,000 kilometres, so hybrid electric flights to Canada aren't on the cards just yet, he said.
Yimer said the role of Canadian researchers in IMOTHEP is to look at how an electric engine can be configured in ways a kerosene one can't, and how engine build and positioning can reduce drag. "When you go into a hybrid electric architecture, it opens up the design space and allows you to optimise how you configure the power plot, because it's no longer a large gas oven," said Yimer. "You can think about how it optimises the aerodynamics of the aircraft."
Besides IMOTHEP, there were two other active Horizon 2020 aerospace projects that NRC is currently involved in. These are ICE GENESIS, a successor to HAIC that is developing 3D models of ice crystal formation, and AVIATOR, which seeks to measure and model the impact of aviation on the environment.
EU-Canadian joint research in aerospace has grown over the last decade thanks to European overtures. Following a visit by EU officials to NRC headquarters, the Canadian Networking Aeronautics Project for Europe (CANNAPE), was launched in 2011. The Framework Programme 7 project was set up to identify how the EU and Canada could collaborate.
Three years later, the Consortium for Aerospace Research and Innovation in Canada (CARIC) was formed with federal government funding, and began coordinating the country's involvement with Horizon 2020 aerospace projects. CARIC's members include aeroplane manufacturers Bell and Bombardier, engine producer Pratt & Whitney Canada, several dozen SMEs, and European companies including Siemens and Thales.
"It's kind of hard these days to say what's Canadian industry and what's European industry, because they have footprints on both sides of the Atlantic," said Yimer.