Ottawa announces first tranche of a special fund to involve Canadian researchers in the EU's Horizon programmes, as part of a broader campaign to boost international R&D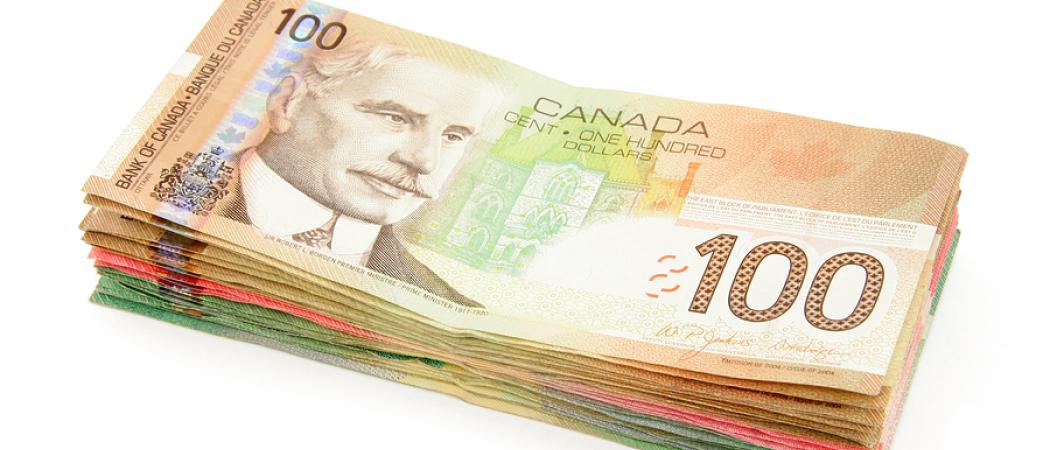 OTTAWA - The Canadian government has started rolling out a new fund to boost scientific collaboration with other countries – including a budget of C$50 million over five years for work with the European Union.
On 30 January, Ottawa opened applications for the first C$10 million in funding for Canadians who want to work with the EU's Horizon 2020 programme. The initiative, part of the New Frontiers in Research Fund launched in 2018 by the government of prime minister Justin Trudeau, is part of a broader strategy to boost international cooperation in research and development.
"Canadian researchers are looking to do more internationally," said Ted Hewitt, president of the Social Sciences and Humanities Research Council, and former chair of a government committee coordinating the New Frontiers programme. "Research is complex, and you really need to have the best talent working together," regardless of country.
The latest effort is also a way to explore the possibility of Canada formally joining the EU's next big research programme, Horizon Europe. With the coming call for proposals, Hewitt said, "The idea is to get people thinking about" formal Horizon membership. Depending on the results, the five-year budget for EU partnership might rise higher than the initial C$50 million, and it could be "the first step to associate membership."
Canada is among a handful of scientifically strong non-European countries with which the EU has initiated discussions about joining its proposed €94.1 billion, seven-year Horizon Europe programme as early as next year. Others include Japan, Australia, South Africa and Brazil. Already, 16 non-EU countries, from Iceland to Israel, are formal members of the current programme, Horizon 2020 – meaning they pay money into the common EU funding pot and their researchers compete for grants on equal terms with German or Italian researchers. Negotiations with non-EU partners have been slowed, however, by continuing uncertainty over the future role of the UK post-Brexit.
An international push
Canada has emerged as one of the world's strongest advocates for international research collaboration. Besides the new programme, first announced by Trudeau before his re-election last October, Ottawa is negotiating with Paris to create a new international organisation to advise governments on artificial intelligence policy. It is also setting up ties between its C$950 million industrial "super-cluster" R&D initiative and comparable EU innovation partnerships. And in 2018 it agreed to step up collaboration with the EU on north Atlantic and Arctic research, and in R&D on aeronautics, health, nuclear energy and the bioeconomy.
For Ottawa, the motivations are mixed – partly warming up to the EU following a new trade treaty, and partly about improving R&D quality and efficiency. On that latter point, Canadian academics are true believers. Looking at the data on scientific publishing, "the impact is automatically wider" if research is performed internationally, said Martha Crago, vice principal for research and innovation at Montreal's McGill University. "It implies that the research is of good quality."
Though many Canadian researchers already collaborate internationally, she said, the new programme would make it a lot easier to do so by providing dedicated funds. For instance, Crago recalled, in her own field of language acquisition research, being stymied some years ago in efforts to collaborate with an important EU-led project. "We could go over to their meetings and kibbitz, but we couldn't come home with any data" to work on for lack of formal membership in the project.
Since then, Canadian researchers have been able to tap varied programmes case by case for collaborative funding – including Horizon 2020, in which the EU says it has committed €8.3 million on Canadian researchers since 2014.  But it is a complicated process, which the new Canadian programme will simplify. "A lot of people [in Canadian research] know people in Europe they'd like to work with, but never had a way to do it", said Crago.
The new international call is being run by Canada's three main research councils, and is conditional on a Canadian being part of an international group that also wins grants from the EU or elsewhere. In Horizon, that could mean a Canadian teaming up French or Swedish researchers in a joint application to Brussels – and then, if the project wins approval, the Canadian's share of the money would actually come from Ottawa.
Step by step applications
As a practical matter, according to the published call for applications to what the government is calling its, "2020 Horizon Global Platform Competition", a Canadian would formally apply with European partners to Brussels for Horizon 2020 money for an international research project. In its announcement, Ottawa lists 34 eligible calls for project proposals that the EU is planning in this, the final year of Horizon 2020, including research on migration, forest fires, road safety and supersonic aviation. Then, if the EU accepts the group's proposal, the Canadian would have a month to inform Ottawa and request complementary funding of up to C$125,000. Provided some Canadian legal requirements are also met, Ottawa would then accept the EU's judgment of the project's scientific merit and provide the money.
In 2021, when the next EU programme Horizon Europe starts, Ottawa could launch new funding rounds up to, under current planning, C$50 million in all. The details depend on the terms of engagement that Canada and the EU work out for Horizon Europe, including whether Canada becomes a Horizon member or remains a more informal partner, working case by case.  
But the EU is not the only target for New Frontiers. The total budget for the international part of the programme is projected at C$25 million a year – which, besides the EU money, would go towards funding Canadians to work elsewhere in the world, including with the US, Canada's biggest research partner today.
And other parts of the New Frontiers programme already have an international component. In its first year, when the programme launched a call for blue-skies "exploration" research grants, 24 per cent of the grantees were foreign partners of Canadian applicants, Hewitt said. Another part of the programme, called "transformation" grants for "game-changing" interdisciplinary research, is also open to foreign partners with a budget of C$144 million over six years; the first step in the application process has an 18 February deadline.
There are still some complications, however – including Brexit. British universities are among Canada's biggest research partners in Europe, and uncertainty over whether the UK will be in or out of Horizon throws a wild card into the planning. Many Canadians, said researcher Denis Clark of the University of Calgary, may think twice before applying for Horizon money with a British partner.
"Brexit increases the uncertainty" for Canadians, Clark said.  As a result, "there could be a gap" in joint Canadian-British applications to Horizon. Still, he said, funding isn't the only consideration in a research project; UK universities are among the top-rated in the world. "Money is important, but the quality of research is the most important factor."