Europeans throw away over 88 million tons of food every year. A new Estonian project wants every gram of it to be used to manufacture bioplastics and eco-friendly cosmetics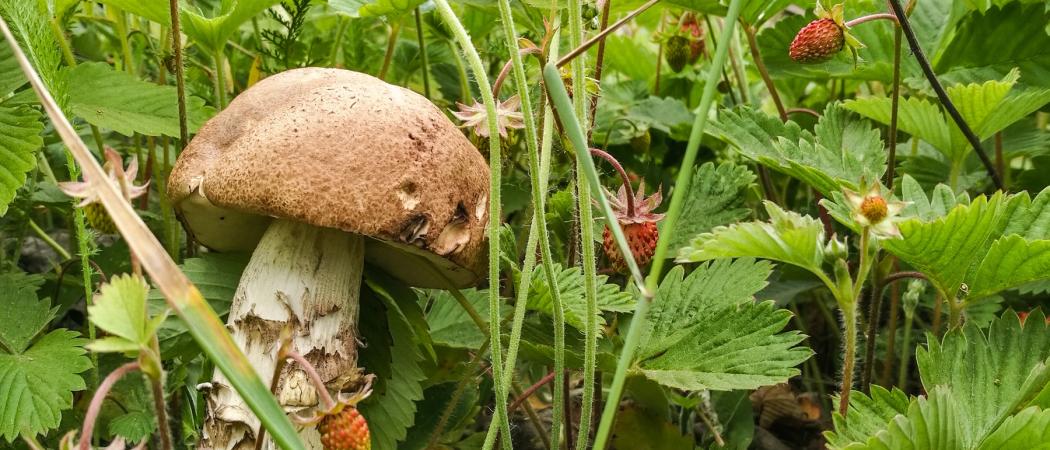 Would anyone pay to wear a perfume made of food that has been thrown away? Yes, plenty, according to État libre d'Orange of Paris: Its latest perfume called "I Am Trash: Les Fleurs du Dechet" (The Flowers of Waste) started selling in 2018 at a hefty €135 per bottle and is made from fruit and cereal residues from alcohol manufacturing.
But why should the world of eco-friendly cosmetics be limited to the swanky fashion boutiques of Paris?
A new Estonian research project, Food (By)Products Valorisation Technologies (Valortech), wants to use science to find the best ways to make green cosmetics, bioplastics, designer foods for humans and livestock feed from food waste.
Rajeev Bhat, the lead researcher of the project hosted by the Estonian University of Life Sciences and funded by the European Commission's programme Horizon 2020, and his team of scientists are exploring how to minimise waste in farms and in the broader food industry. "We try to apply minimal processing technologies with an eco-friendly approach for maximum retention of quality," and to extract value from the waste, he says.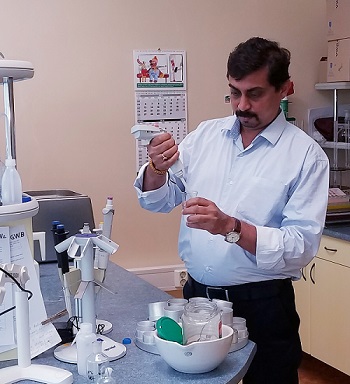 Born in India, where he got a PhD in food sustainability, Bhat has over 20 years of global research experience in the field. After his studies, Bhat went to South Korea to work in food toxicology. Later on, he  spent nearly a decade in Malaysia working on sustainable food production and agri-food waste, after which he spent three years in the Fijian Islands working on food security and sustainability. Based on his experience, Bhat believes a multidisciplinary approach is needed to minimise food waste.
Missing data
But the first step will be to collate reliable data on what types of food and by-products are wasted or remain underutilised and at what levels. Screening for potential bioactive compounds, their composition and nutraceutical value could lead to the manufacturing of novel products.
Nutritious foods are lost a long way before they could reach our plates, mainly because of floods, hailstorms and other extreme weather events that affect crops. About 40 per cent  of food loss occurs after the harvest and during processing. Some more food is lost during shipping to supermarkets – which are allowed to reject deformed or discoloured produce before it reaches the shelves. Some more rots on store shelves and in household bins.
Bhat and his team want to find out the nutritional value of fruit and vegetables that never reach supermarkets and consumers because they are considered malformed or discoloured. Valortech scientists plan to isolate bioactive compounds in these rejected foods and find out if they can be processed into valuable products. "Some of it could be used in producing foods like jams, syrups, purees, as natural food colorants, or it could be the source of novel enzymes which can be re-used in food applications," notes Bhat.
Others could be used to manufacture biodegradable plastics. "We will try to use the waste from food industry and farms to develop novel bio-degradable plastics", Bhat adds.
Valortech researchers also aim to identify waste from the agriculture business and by-products from plant and animal origin and try to identify bioactive compounds in them. "This can have potential applications in livestock feed industries," says Bhat.
Bhat is also exploring the potential of underused plants and animal products, such as wild mushrooms, herbs, spices and wild berries. "We are trying to create a scientific database for underutilised plants and animal products in Estonia and see how much value can be added to them," he explains.
Another big issue in food waste is making more use of underutilised fat and oil. Valortech researchers want to put together a database of underutilised seeds that could be used for the production of oils and test if they are edible. "If it's not edible, can we apply some processing techniques to make it edible? If not, can it at least be used as animal feed?" Bhat says.
The results of all this research will potentially help Bhat and his team find applications in various industries, including cosmetic, pharma and food. According to him, Estonian companies and farmers  are already  "quite interested" in knowing more about how wastes can be best utilised and what products can be made out of it.
European progress
Food waste has long been a controversial issue in the EU, with newspaper articles decrying butter mountains and milk lakes surfacing periodically over the past few decades. The European Commission estimates 88 million tonnes of food is thrown away every year in the EU (173 kilograms per person) at a cost of €143 billion. The Food and Agriculture Organisation of the United Nations estimates one third of global food production is either lost along food supply chains or it is thrown away by consumers.
In 2016, a report by the European Court of Auditors said the EU's ambitions to reduce food waste had been waning. "The action taken to date has been fragmented and intermittent, and coordination at Commission level is lacking," the auditors said.
That same year, Vytenis Andriukaitis, EU commissioner for health and food safety brought a bag of potatoes to a press briefing to signal a shift in EU policy towards food waste. He remembered his experience growing up in the Soviet gulag, where food was scarce, and a bag of potatoes would go a long way feeding his family. "Such a packet of potatoes we lose every day in every family in the EU," said Andriukaitis.
One year later, in 2017, the European Parliament voted to reduce food waste in the EU by 30 per cent by 2025 and by 50 per cent by 2030. It is yet unclear whether the legislative progress so far has put Europe on the path to achieve those targets. Ambitious targets are "possible, but it will take some time for implementation," says Bhat.
Aiming for global impact
The Valortech project started in 2018 and the final round of recruitment ended this spring: Six research fellows and three PhD students will start their jobs this month, and once the team is assembled, Bhat expects research activities to start this fall. "As of now, we are moving in the right direction," he says.
The project wants to begin by generating some of the best research on food waste out there.  "We are creating a database which can have a positive implication in the future," says Bhat, who hopes the project will produce new teaching curricula for MSc and PhD students studying agri-food sustainability, laying the grounds for Europe's future experts in food and environmental sciences. By the time the project ends in 2023, Bhat hopes the Valortech research team will develop into Europe's leading centre of excellence on the use of food waste, as it will have gathered enough data and expertise to have a global impact. What's being done in Europe "can be directly applicable on a global scale," he says.