The Paediatric Regulation has "basically forced" companies to tailor drugs for use by children, but more work is needed to plug gaps in the area of childhood rare diseases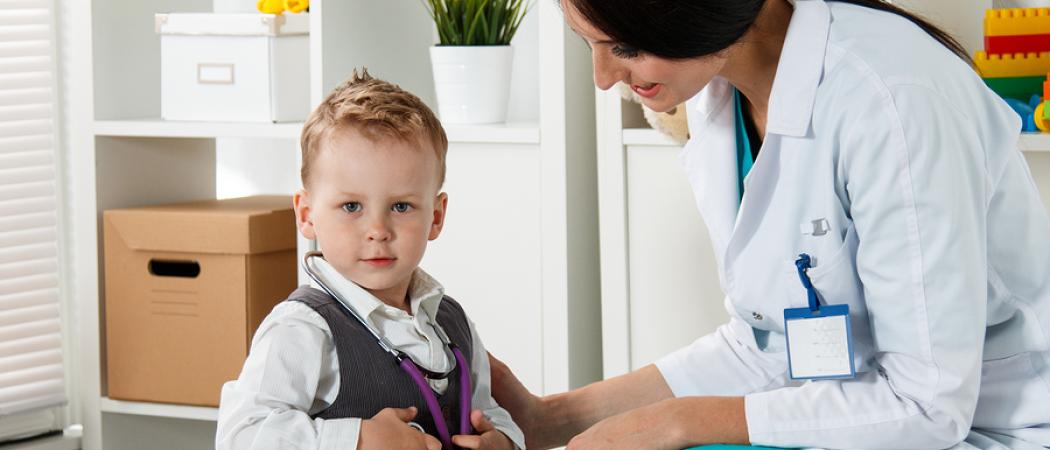 EU legislation promoting development of drugs specifically designed for children has led to the approval of 260 paediatric medicines and shown a good return on investment. Now more effort is needed to advance therapies for rare diseases in childhood, according to an analysis of progress made since the Paediatric Regulation came into effect 10 years ago.
The Regulation reflected the consensus that while children deserve access to medicines specifically developed and researched for use in young patients, many of the products used in children were prescribed based on doctors' experience rather than on the results of clinical research.
Moreover, drugs were often not available in a form suitable to children and paediatricians had to adapt the dosage and administration of products authorised for adults, for example by crushing tablets and using only a portion.
The off-label use of adult medicines comes with the risk of inefficacy and/or adverse reactions, because side effects that are mild or absent in adults can be serious in children.
Surveys suggest that in many therapeutic areas off-label use was widespread, often reaching figures above 50 per cent.
The Paediatric Regulation aimed to address this neglect of drugs for children. Until the 1980s it was argued it was unethical for children to take part in clinical research. However, since then there has been a gradual shift to the view that children merit the same level of health care as any age group, and that must include evidence-based medicines.
The Regulation also set out to remove economic barriers to paediatric drug development. Children aged 0 – 18 are constantly growing maturing, which means they are not a uniform sub-group. The needs and biological and physiological characteristics of neonates are very different from those of teenagers.  As a result, additional age-appropriate research is often required, making the process of developing paediatric medicines more complex.
The Regulation is structured around three main objectives:
to encourage and enable high-quality research into the development of medicines for children;

o ensure, over time, that most medicines used by children are specifically authorised for such use with age-appropriate forms and formulations;

to increase the availability of high-quality information about medicines used by children.
To meet these objectives the Regulation set up a system of obligations, rewards and incentives to ensure that medicines are regularly researched, developed and authorised to meet children's therapeutic needs. Companies are obliged to screen every product for its potential use in children and agree a paediatric Research and Development programme with the European Medicines Agency.
This requirement has a direct impact on companies' R&D expenditure. And if a company fails to comply with the agreement, the adult marketing authorisation can be blocked. In this respect the paediatric regulation goes beyond the mechanisms put in place to promote development of treatments for rare diseases, which are entirely incentive-based.
"One of the regulation's undisputed achievements is bringing more attention and financial investment to paediatric development," says the report by the Commission analysing the impact of the regulation over the past ten years. "Companies were basically forced to establish paediatric infrastructure and to build expertise to ensure appropriate paediatric research capabilities supporting their product development."
Upward Trend
That extra investment has translated into the approval of over 260 new medicines for use by children between 2007 – 2016, a clear improvement compared to the situation before the Regulation came into effect.
However, a new approval, or adding paediatric information to existing marketing authorisations does not automatically translate into access for all paediatric patients in the EU.
This may be because of pending reimbursement decisions at national level, prescription habits, which mean doctors do not switch to newly authorised products, or because companies roll-out products for adult use first.
In addition, if the start of a paediatric trial is delayed until after the adult authorisation, recruitment of patients can be difficult because parents fail to see the value of agreeing that their child participates in clinical research if the adult product can already be used (off label).
Despite such delays, the report says the last 10 years have seen some considerable progress in the availability of medicines for children in certain therapeutic fields.
Rheumatology is a prime example, with a surge of new treatments for children with rheumatologic diseases transforming a sector that was previously neglected.
But because the starting point for developing a product for children is the application to develop a product for adults, a considerable number of diseases - that are biologically different in adults and children, where the disease burden differs, or that only exist in children – continue to be neglected.
This is particularly true for rare diseases in children, such as paediatric cancer. Although cancer in children is rare, it is still the leading cause of death by disease past infancy despite improved survival rates for some types of cancer in recent decades. But as things stand, there is little leeway in the Regulation to steer development activities towards specific therapeutic areas.
The last few years has seen a surge of innovative adult cancer drugs entering the market with some first-in-class products, creating better treatment options and improved patient outcomes and longer survival rates. The pace of advance in adult therapies is so far not mirrored in paediatric patients.
"Whereas I am pleased with the overall progress made in improving children's access to safe, tailored medicines, I am committed to extending these positive gains to children with rare diseases," said Health Commissioner Vytenis Andriukaitis.
"When we consider the advances in adult oncology, it upsets me deeply that we have not made the same progress in treating the cancers that affect children. In the next 10 years we must focus on making similar breakthroughs for children, by combining the incentives under the Orphan Drug and the Paediatric Regulation," Andriukaitis said.
Another area where the Regulation tries to generate specific interest, but has so far failed is paediatric use marketing authorisation (PUMA), which aims to stimulate research in existing compounds that are off-patent and/or to help transform known off-label use into authorised use.
Once approved, the PUMA provides the manufacturer with a ten-year period of marketing protection during which generic copies cannot be placed on the market. But despite this incentive, to date only three PUMAs have been granted.
More clinical trials with children
There has been a notable increase, from 8.25 per cent to 12.4 per cent, in the number of trials involving children. Research with previously neglected paediatric subpopulations has risen considerably. For example, prior to the Regulation research with neonates was almost non-existent
"The Regulation has fostered expert discussion about the optimal design of paediatric trials," the report says. This includes initiatives related to the exchange of good practices, and development of new scientific guidelines. A contributing factor has been the creation of a network of research networks at the EMA, which due to its successful work has now expanded beyond Europe, with the registration of American, Canadian and Japanese national and multi-speciality networks.
The further development of innovative trial concepts and modelling and simulation strategies to reduce the number of necessary study participants, has also been stimulated.
It remains the case that paediatric trials pose particular challenges. For example, recruitment difficulties frequently lead to delays in conducting and completing them. Paediatric trials also tend to be multi-centre trials, sometimes with just a few patients per site, which can create operational challenges, including with maintaining the necessary staff and expertise onsite.