Patients are getting more access and control over their health records, but for now there are no plans to systematically collect data on outcomes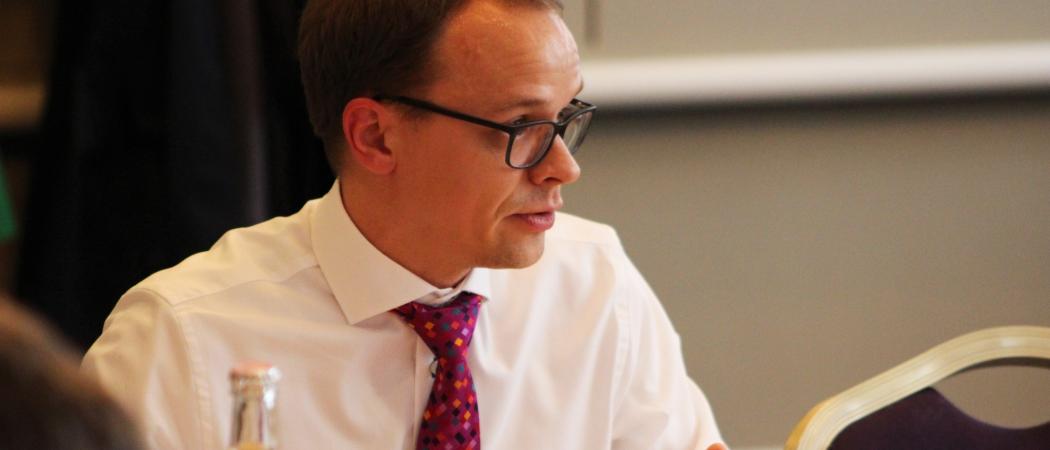 Belgium is making a big push to close the gap with e-health frontrunners like Sweden, Denmark and Estonia, by better connecting its 11 million citizens to healthcare services via a new government website and smartphone apps.
"We are developing our e-health step by step," Bart Vermeulen, deputy chief of cabinet of the Belgian Minister of Social Affairs and Health, told a Science|Business meeting in Brussels last month.  
The country recently launched a website that allows any citizen, "to look at what information is available on them," said Vermeulen. Before the system went live, people had to ask their GP to see their records, or consult different websites for a complete view.
The unique ID number every Belgian citizen is given is now linked to digital records, stored locally and encrypted. "There are around two million digital records published so far," said Erik Vertommen, programme manager of the eHealth action plan at the Federal Public Service for Health, Food Chain Safety and Environment.  
At present, the quality of the data varies, but it is hoped that greater access and use of the information will lead to better data quality. Patients can annotate their records and choose which doctors, hospitals and other medical institutions can access them.
Alongside the new website, Belgium is also planning to launch a system to screen health apps. The government says the apps can improve public health, provide lifestyle and treatment advice, and ultimately save money.
The country recently ran 24 pilot projects in different health areas. "The pilot results will also help us improve healthcare regulation with regard to apps," said Vermeulen.
There is a staggering number of health apps available to download to smartphones. While the quality is highly variable, the best ones have the potential to contribute to improving sustainability of the healthcare system, said Vermeulen. They cannot replace doctors, and they may not be best suited to help patients with complex needs, but they "have a positive overall impact, in terms of compliance, adherence and motivation," he said.
The most important thing to keep in mind when designing a new health app is to, "Keep it simple and stupid," said Vermeulen. "Digital literacy is very important, as your target audience is often an elderly population, or a population which is not always entirely comfortable with digital health technology."
If developers can prove that their apps function correctly, can link up with other e-health apps in Belgium, and provide positive economic benefits, the government will integrate them into its healthcare system.
Privacy and security are always going to be the essential requirements, especially given heightened awareness of the potential for misuse of data in the wake of allegations of Facebook data harvesting, Vermeulen said.
No plans, for now, on outcomes data
Vermeulen predicts online products and services will promote more health streamlining in Belgium. In January electronic medicine prescriptions were introduced and they will eventual become compulsory everywhere.
"Improvements in health and digital, I think, need to go hand in hand," said Xavier Prats Monné, Director-General of the European Commission's health and food safety directorate. "The effort here is real and welcome."
But for all the recent eHealth gains, Belgium does not yet have a plan to methodically collect data on outcomes.
"We still have some way to go here. We are on a learning journey, and we are aware outcomes is one of the pieces of the puzzle," said Vermeulen. Greater access to records should improve scrutiny on the quality of data, he added.
Layers of federal and regional bodies with roles in healthcare means Belgium is "a complex country," said Vermeulen. "But one of the experiences learned is that the development and the implementation of e-health needs to be done together with all our stakeholders to really move forward."