Unlike hip replacements or cataract surgery, treating mental health conditions can be open-ended - and assessing outcomes subjective. But now there is a push to develop standards and enable mental health to join the value-based healthcare revolution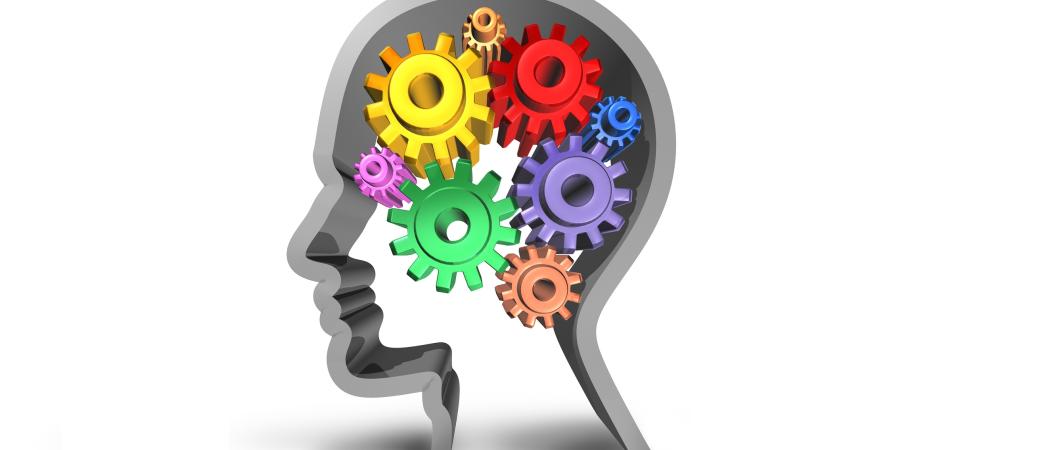 The time is now right for the value-based approach to healthcare pioneered by Harvard economist Michael Porter to be applied to mental health. Services should be integrated into a holistic healthcare model focusing on outcomes that matter to patients, says David Newton, co-founder of SunCloud Health, a mental health clinic modelled on Porter's approach.
Value-based healthcare is reshaping hospital care and improving surgical outcomes but has been slow to catch on in psychiatry.
Measuring outcomes that matter to patients is at the heart of the value-based approach which has been dubbed the Strategy That Will Fix Health Care by its supporters. Newton, who studied under Porter, is calling for the silos between mental and physical wellbeing to be broken down.
Payers, he says, should reward clinics that can demonstrate overall improvements in measurable patient outcomes, while providers should measure and share patient data in a uniform way.
Interventions such as hip replacement surgery are particularly amenable to the value-based healthcare model, as episodes of care have a clear beginning and end. Diagnostic scans, paired with patient feedback, can give a reliable measure of how well the surgery worked.
But is far from being so clear cut in mental health and Newton's colleague and SunCloud co-founder Kimberly Dennis will highlight the challenges of getting payers to rethink how they fund mental health services at the International Consortium for Health Outcomes Measurement (ICHOM) conference in Washington this week.
The three myths of mental healthcare
Porter, who will give the opening address to the ICHOM conference, believes his model will work for mental health if primary and preventative care is delivered in integrated practice units, staffed by groups of specialists that can address all of a patient's various needs.
For providing such holistic services, healthcare providers should be reimbursed through bundled payments, whereby clinics are paid for all aspects of an episode of care, from diagnosis to treatment.
In a highly-cited landmark presentation delivered five years ago, Porter dismissed what he labelled "the three myths of mental health care" which hold that mental illness is different from physical illness; that outcomes for mental health care are too subjective and variable to measure; and that mental health care should be reimbursed separately from other health services.
Porter cited the Schoen Klinik in Germany, where everything from eating disorders to depression is managed, as an example of how to get it right. The German clinic negotiated payment based solely on patient outcomes rather than services provided or time spent on treatment, overcoming some of the challenges faced by mental health centres.
The viability of this approach in a community setting continues to be a matter of some debate. However, it has been successfully deployed in complex neurological conditions such as Parkinson's disease, and in diabetes, a chronic disease requiring multi-disciplinary care.
Experts at the Washington event, including Porter, will have a chance to address some of the practical challenges that arise in applying value-based healthcare to psychiatry, addiction and other fields of mental health.
ICHOM has already developed standards in two areas of mental health, depression and anxiety, and dementia, and is now preparing to take this work further, Christina Åkerman, president of ICHOM, told Science|Business.
"We are currently finalising the sponsorship for increasing our coverage of mental health condition standard sets which will be developed across 2018-2019," Åkerman said. "These will include personality disorders and substance misuse."
Bringing value-based care to mental health
SunCloud Health opened its mental health centre near Chicago 18 months ago and has ambitions to open seven more clinics in the next five years.
But although he is a staunch believer in the value-based approach, applying Porter's model of Integrated Practice Units to psychiatry and substance abuse has not been straightforward, Newton told Healthy Measures.
"Our vision is of an outpatient service that puts value front and centre," Newton said. "We are measuring quality of life outcomes and have built these into our electronic health records. But when we get a new patient who has been treated by a GP or an independent counsellor, we often have no electronic records to work with. And if we do, we find that everyone is measuring different outcomes at different times."
Newton says the US opiate epidemic has seen an influx of physicians and therapists to the drug-treatment business, exacerbating variation in approaches to outcome tracking.
Defining episodes of care
The stand-out success stories of value-based healthcare are in areas such as prostate surgery, cardiac care and cataract surgery. Mental health disorders pose very different challenges. "Cases are often complex; diagnosis and intervention take time," said Newton.
"With a long-term mental health condition, it's hard to define when an episode of care begins and ends," he said. "We struggle to categorise patients. Someone initially presenting with addiction or depression may turn out to have deep childhood trauma at the root of their issues."
This creates difficulties when it comes to risk-sharing between payers and providers, an approach deployed in diseases where episodes of care are more easily categorised. For example, in cardiac care in the Netherlands, insurers pay clinics a premium for heart surgery provided the clinic covers the cost of follow-up surgery if required. This incentivises hospitals to get it right first time.
Diagnosing mental health conditions and tracking progress can be subjective. "When someone comes to us they may present in a way that is very deceptive," Newton said. "It's not like x-raying a knee where the physician knows what will happen if they stick to the protocol."
"In an ideal scenario we'd like to put patients into one of five categories from high to low risk," he said. "For each of those we would define an episode of care and an estimated cost for this care. That would allow us to share some risk, driving us to do the best for the patient."
Read: Setting the bar for measuring patient outcomes