En Marche candidate Pierre Karleskind wants to join the European Parliament's research committee so he can champion R&D into sustainable use of marine resources, as a driver for economic growth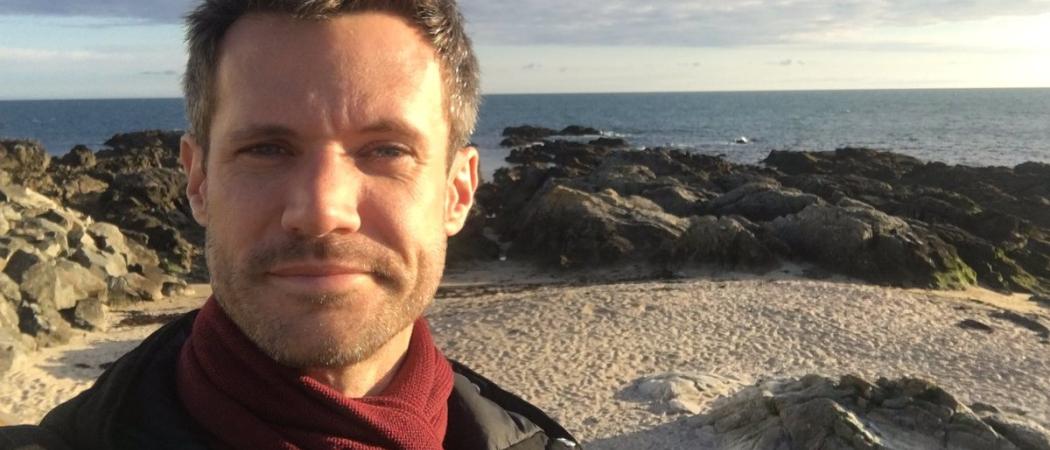 French oceanographer, Pierre Karleskind, is running for the European Parliament and says he wants to advance development of a 'blue' economy, in which EU research and innovation policy promotes sustainable use of Europe's seas, driving economic growth.
"The European Union should think about making a kind of continuous line from research to jobs,"Karleskind told Science|Business. As a regional councillor in Brittany, on France's Atlantic coast, he is well aware of how the blue economy "is an opportunity for creating jobs," and promoting economic development. As two examples, the sea is a source of novel chemicals that could form the basis of new medicines, and it offers multiple opportunities for clean energy generation, in offshore windfarms, tidal barrages and wave power.
Karleskind is running for president Emmanuel Macron's La République En Marche, an untested force at an EU level because it was formed in 2016, two years after the last European election. But polls predict the party could win around 23 seats in the European Parliament, which is more than enough to elect Karleskind, who is 14th on the national list of candidates.
The world's largest maritime area
For Karleskind, the blue economy is especially important to Europe because the EU is the largest maritime area in the world, in terms of the combined exclusive economic zone of its member states. There is a need to tread carefully in exploiting marine resources, Karleskind says. "We can't do it without thinking about the environmental issues." But, he said, "What we did wrong on the earth, we can avoid doing in the oceans."
Exclusive economic zones, covering the sea region within 200 nautical miles of a nation's coast, confer a sovereign right to use the area below the surface for economic activities like building wind farms or oil rigs, but do not give outright territorial control. France, including its overseas territories, has the largest exclusive economic zone of any country in the world.
Karleskind is running for the European Parliament because the management of this critical resource is an area where, "France cannot act alone." The policy areas that interest him most are research and anything to do with, "Oceans, the sea, fisheries, and maritime affairs," he said. "If I am elected, I would like to be on the research committee." 
In Karleskind's view, Europe punches below its weight in research. Europe has plenty of labs and well-educated people but, "we do not succeed in delivering at the same level" as the US or China, a country which he noted, is becoming a major player in research, innovation and job creation.
Although enthusiastic about the upcoming Horizon Europe research programme, Karleskind warns against the dangers of over-centralisation of research policy. The EU, "should not precisely decide for each region," he said, but should instead provide money and tools to support local research.
Ecological transition
One En Marche policy calls for 40 per cent of the entire EU budget to be dedicated to what it calls 'ecological transition.' Karleskind said the Horizon Europe research programme and other instruments like the Juncker Plan and its proposed successor, InvestEU, which provide guarantees for European Investment Bank loans, can help in achieving this by ploughing money into research and innovation projects that are focused on sustainability.
Horizon Europe is not yet finalised, but legislators have agreed that 35 per cent of its budget should be spent on tackling climate change. InvestEU will guarantee up to €38 billion of investment, including €11.25 billion for research and innovation.