Experts say careful application of advanced tech could usher in a golden age of healthcare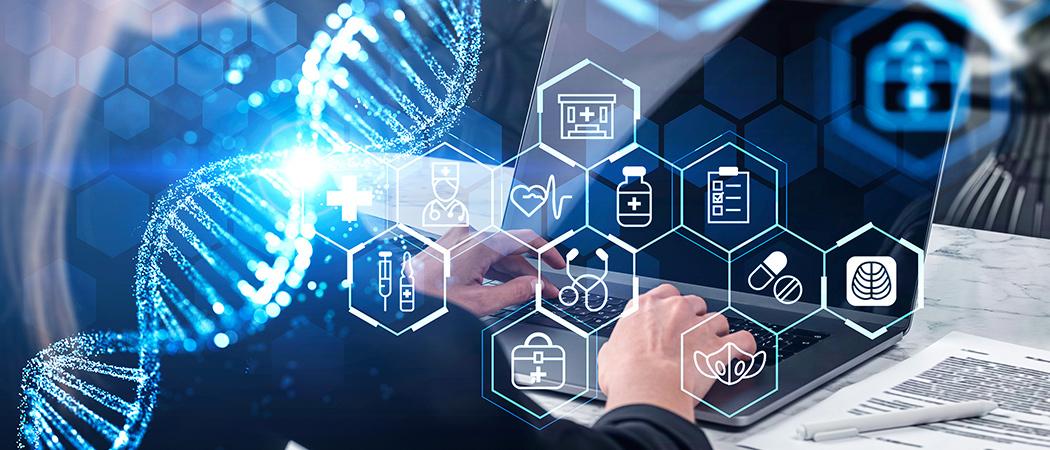 New technologies could enable medicine to progress in leaps and bounds, but only with the right regulatory and ethical frameworks. That was one of the messages from panelists discussing the future of medicine at the Science|Business conference Horizon Europe: The first assessment as the European Commission prepares to update the EU's general legislation on medicines for human use. The over-arching goal is to create a crisis-resistant and "future-proof" regulatory system for healthcare.
"Technology development is progressing at a speed that is increasing almost by the day," Ole Petter Ottersen, president of the Karolinska Institutet, told the conference.  For example, the enormous amount of data now available about the human body is enabling the development of personalised medicine tailored to the specific needs of the individual patient.
Molecular biology, genomics and medicine will be transformed by high-performance computing, artificial intelligence and machine learning, added Alfonso Valencia, ICREA research professor and director of life sciences division at Barcelona Supercomputing Center.
Recent advances in these areas include fully mapping the human genome, enhancing gene therapy, using quantum simulation and more precisely manipulating genomes to better understand and target diseases. This interface of digital and medical technologies has resulted in life-saving mRNA vaccines (e.g., against COVID-19); 3D printing techniques for new organs, joints and bones; enhanced drug delivery systems and drones for acute medicine.
But "to harness this explosion in new technologies, we have to be proactive when it comes to regulatory and ethical issues," Ottersen cautioned.
He noted three areas that must be particularly handled with care. Firstly, precision technologies for prevention, such as smart watches, which blur lines between consumer and medical use; secondly, technologies that link the central nervous system to computers, such as electrostimulation to address spinal cord issues; and finally, how to apply artificial intelligence in clinical practice in a way that is fair, accountable and transparent.
Ottersen warned against introducing biases in data-gathering models and algorithms that could hurt minorities and the vulnerable. "This is something that by all means we have to avoid," he said. "One moral imperative is to have adequate data protection and privacy, but also there's a moral imperative [to] use data for the betterment of health. How to ensure this at the EU level is a very important question. We hope we can find an optimal balance between these two moral imperatives."
Getting the balance right in the EU
"The EU institutions are leading in terms of data policy," according to Douglas Gregory, senior director of EU government affairs strategy & excellence at Bristol Myers Squibb. But he highlighted challenges around movement of data within and outside of Europe and ensuring that EU principles and values around data protection are understood multilaterally. It is critical, for example, that health data is coded the same way in all EU countries, so that it can be usefully shared.
Gregory added that Europe tends to be slower to market with new medicines than the United States, Canada, Japan and Australia. "It takes an average of 426 days to authorise new medicines in the EU compared to 244 or nearly half the time in the United States, accounting for six months' difference. The EU model is more complex with 27 medicine agencies."
At the same time, "medical advances and the introduction of new processes to support new technologies have contributed to an increased workload for regulators at the European Medicines Agency, yet its resources have remained constant over the last five years," he added. "To support innovation and ensure there is a strong and sustainable regulatory framework, more efficient processes, strategic resourcing and enhanced capabilities are required."
The good news is there are many opportunities to streamline and simplify EU regulations, increase resources in the national regulatory agencies that make up the EU regulatory network, and take advantage of digitization, cloud-storing platforms for data sharing and global collaboration initiatives, according to Gregory. An example of the latter is the FDA-led Project Orbis, a seven-country coalition including the UK and Switzerland, which is working to fast-track oncology products. Gregory noted that the EU is not part of Project Orbis, but should be.
Valencia of Barcelona Supercomputing Center recommended the establishment of a coalition of databases in order to create a sustainable model for advancements in molecular biology, genomics and medicine. "But maybe the technical problems are easier to solve than some of the political problems in this area," he conceded.
A new initiative to future-proof medicines
The challenge for policymakers lies in "future-proofing" the regulatory network so these new technologies can be assessed as efficiently and quickly as possible, so that Europe can lead the world in medical research and innovation for the next 10-20 years. "How can the regulatory framework be agile, flexible and innovative enough to allow these disruptive new technologies to flourish and ultimately, benefit health care systems and patients in Europe and beyond?" asked Simon Pickard of Science|Business, who moderated the panel discussion.
"Europe is embarking on a huge process of redoing, revamping and revising 60 plus years of pharmaceutical and medicinal legislation," he stated. "There's a bold, new strategy that sets out the areas in which Europe wants to a global leader in health and life sciences, how to become more resilient in the face of the next pandemic and how to make new therapeutics and medicines more affordable and accessible to patients across the continent."
Science|Business aims to facilitate an open, science-based, interdisciplinary dialogue among experts in regulatory, medical and data sciences. To this end, it is collaborating with leading universities, companies and public sector organisations, such as the Karolinska Institutet in Sweden, Barcelona Supercomputing Center, University of Luxembourg and University of Tartu in Estonia, with support from Bristol Myers Squibb.
These organisations have joined a new Science|Business initiative to explore how cutting-edge scientific and health innovations will influence the regulation and distribution of medicines. It is convening a multi-year, pan-European series of debates on this topic. Other organisations are welcome to join the discussion to inspire new thinking and strategies to improve European health, raise their public profiles as leaders in this space and build new relationships with key policymakers, executives and scientists.
More information here: