As newer EU member states complain about brain drain, innovation expert Anita Tregner Mlinaric says increasing salaries is just one part of the answer to luring them home. National research ecosystems need to improve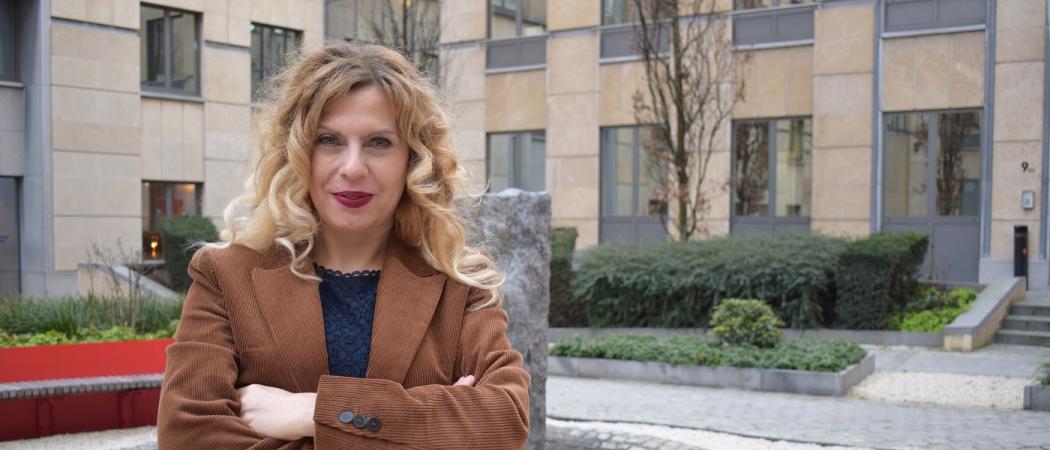 As an expert in R&D and innovation ecosystems across Europe with specific experience in newer member states, and vice chair of Marie Skłodowska-Curie actions (MSCA), I can say that the difference in salaries for researchers across the EU is just one piece of a much larger issue.
Although researchers do leave newer member states to pursue their career goals, especially in the early stages of their career, they almost always want to return to their home countries.
What's preventing them from coming home is not only lower salaries but also inadequate national research and innovation ecosystems.
Researchers want to be acknowledged for the work that they've done abroad, especially when they have achieved amazing results. And they want to have the capacity to continue to work at the same level when they return home.
By ecosystem, I mean not just infrastructure such as laboratories, equipment and facilities, but also services to support researchers throughout their career and allow them to reach their potential.
Through the EU-funded MIRRIS (Mobilising Institutional Reforms in Research and Innovation Systems) programme, we discovered that many research institutes in the EU-13 Member States are completely unaware they could use European Regional Development Funds, so called Structural Funds, not only to invest in equipment and facilities, but also for capacity building and the development of soft skills, which are essential for the successful implementation of research facilities.
MIRRIS supported newer EU member states in the process of developing more effective research infrastructure.
When providing examples of actions MIRRIS showcased several role models, one of which was KU Leuven. It took KU Leuven many years to build its reputation and to get to where it is today, but the university stresses that a lot of this success was due to a having a clear strategic vision, and putting in place incentives to achieve these goals.
Many EU-13 research institutions do not have a strategy and the administrative structures to access EU funding and MIRRIS has helped them to understand what measures have to be put in place.
Issues, such as the use of research results and exploitation of intellectual property, which are a key focus of ongoing discussions across all EU member states, were found to be bottlenecks within the EU-13 countries. Yet the tools and services required to handle these issues are there, and research organisations should be taking advantage of them.
On the promotional front, EU-13 universities and research institutions do not yet appreciate the value of marketing. There seems to be a lack of understanding that if one hasn't heard about a research institution, it is impossible to engage with that institution. This was emphasised many times during  visits to the EU-13 countries during the MIRRIS project.
Simple steps can increase a research institute's visibility, like attending events related to European projects, getting involved in European associations that advocate on behalf of universities and joining consortia to apply for EU-funded projects. But these measures will bear fruit only if framed into an overarching strategy endorsed by the individual institution and supported by a proper budget.
An example that newer member states can follow, is Slovenia, which is currently involved in every possible European research initiative. This changes the way that the country is perceived, leading Slovenian universities to increasingly be considered for partnerships by more established member states.
On the political front, EU-13 member states also miss out many of their universities don't join associations like LERU, IGLO, EARTO which advocate on behalf of research institutions at EU level. This means that the voice of the EU-13 research community is not being heard when research and innovation plans are being made and legislation is being passed.
Government attitudes
However, in some countries, funding for action to promote a stronger presence and visibility just does not seem to be high on the national priority list. A lack of willingness to support research from a national government perspective can have a severe impact on the overall research ecosystem of a country. The European Commission, although generous in its funding initiatives, does not have a magic wand that can solve all of these problems.
In these cases, it is clear that a shift in national government attitudes towards research funding needs to happen before any progress in improving the research ecosystem can be made.
Then, research institutes need to become more proactive and get involved in European associations, European projects and European research initiatives to boost their profile on the European scene and improve their networks.
More partnerships and increased funding can lead to the kinds of improvements that are necessary – the development of solid research infrastructures, that combine capacity building and soft skills with the required hardware. 
If these steps are taken, I believe that an improved research ecosystem will eventually emerge, composed of a cutting-edge, stimulating environment for researchers that produces high-quality results.
Then, and only then, will hardworking researchers be free to pursue their careers back home.
A native of Croatia, Anita Tregner Mlinaric was invited to become a MSCA vice chair following the success of the MIRRIS project. MIRRIS was coordinated by META Group, with the aim of increasing the effective exploitation of research results in less well-developed European countries.