Sponsored by COCIR
The new Commission is pushing to defeat cancer by 2030. A smart approach to harnessing the potential of health data, alongside digital & medical technologies, will be crucial, experts say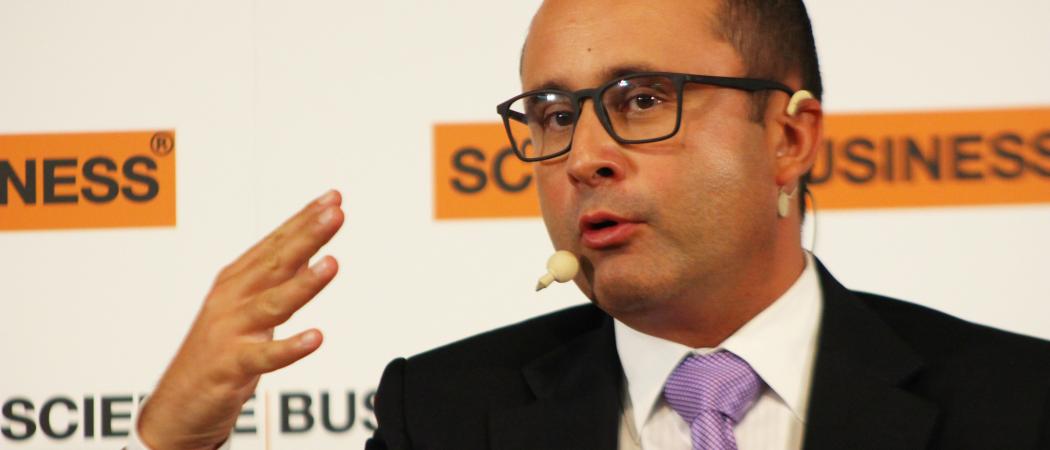 To all those involved in the fight against cancer, the appointment of Ursula von der Leyen, a former physician and women's health specialist, to the presidency of the European Commission must have seemed like Christmas come early.
The President-elect has already given Stella Kyriakides, the prospective new Commissioner for Health and herself a medical psychologist, a full 'In' tray. Among Kyriakides' priorities to 2024 are the creation of "Europe's Beating Cancer Plan", as well as a European health data space to promote cross-border research and information exchange. With an indicative € 7.7 billion assigned to health and life sciences research in Horizon Europe, plus a cancer-related "mission area" to be developed, the wheels are beginning to turn.
These signals have already resonated within the EU institutions. At a Science|Business conference in Brussels on 10 September, Cristian Bușoi, a member of the European Parliament, called them "critical to EU policy, and they now need more push". The election of many new MEPs with medical backgrounds, he added, is an important development in this context.  
Why cancer matters – more than ever
The concerted push for more effort on cancer fits into a broader trend in healthcare. National governments throughout Europe are under continuous pressure to improve the quality and effectiveness of healthcare services. Faced with spiralling costs and growing demand, health decision makers are being obliged to redefine 'value for money' and invest in long-term outcomes more than short-term fixes.
In this regard, Sylvain Giraud, head of unit for health systems in the Commission's directorate for health and food safety, believes that all future research and innovation will need to deliver on some fundamental promises: to generate added value, cost effectiveness and sustainability for public finances.
This challenge is aptly illustrated in the domain of cancer. Despite major progress in prevention, detection and treatment, it remains the second largest cause of death in Europe after cardiovascular disease. From 1995 to 2014, the direct cost of treatment is estimated to have risen from €35.7 billion to €83.2 billion. Breast cancer is the most frequently diagnosed of all, with some 523,000 cases identified in 2018, and an estimated 138,000 mortalities. Given ageing – and majority female – populations across the continent, incidence rates and treatment costs continue to rise.
There are other important considerations in play for policy makers, both at EU and country level. A recent report by Science|Business , sponsored by  COCIR, an industry association, highlighted significant disparities in breast cancer incidence and mortality rates in different parts of Europe. Variance in national and regional practices – including technology development and adoption – means that the results for patients remain unequal depending on where you live.
Setting priorities for EU research and innovation 
Against this backdrop, a debate has started about the priorities for Horizon Europe and other EU programmes in helping to eradicate cancer. According to the Science|Business report, these should include: better gathering, sharing, analysis and standardisation of data; faster development and dissemination of new technologies and treatments; and improved models for assessing their value to society.
The first of these attracts support from every quarter. Ben Glocker, a reader in machine learning at Imperial College London, argued that an integrated, easy-to-access European health data system would give a universal boost to research and development, whether in medical imaging, AI, pharmacology or genomics. Patient associations are also among the strongest advocates, given the improved prospects for breakthrough treatments and solutions from greater data sharing.
Second, stakeholders see Horizon Europe as having a central role to play in accelerating and sharing R&D – but with some caveats. In Glocker's experience, "doctors are more ready than anyone to adopt new solutions – they need technology to cope with their workload and extract clinically useful information from the volume of data in front of them." But Giraud cautioned against putting too much emphasis on scientific and technological solutions alone. "The focus should not be on delivering innovation; it's innovation in delivery that matters. We need to have more actors and stakeholders involved, and to bring payers into the mix."
Christine Muzel, vice chair of COCIR's value-based healthcare focus group and director for health economics and market access at Philips, concurred: "We have to introduce innovations that will be widely deployed in clinical practice and reimbursed. This means giving patients access to the right technologies at the right price."
Helping member states assess future value  
The other critical aspect in the value equation is a human one: patients may value technology for its practical results, but they also value less tangible things, such as face time with doctors throughout a treatment programme, or its impact on their overall sense of wellbeing. As underlined by Jelena Burianová, a senior researcher at the Polish National Radiation Protection Institute and coordinator of Mamma Help, a cancer patient network, there is a uniquely human interface between policy, science and health systems, and that "questions relating to technology have a direct influence on the lives of oncology patients".