More than 800 universities across Europe are hitting back against a proposed €5B cut to Horizon Europe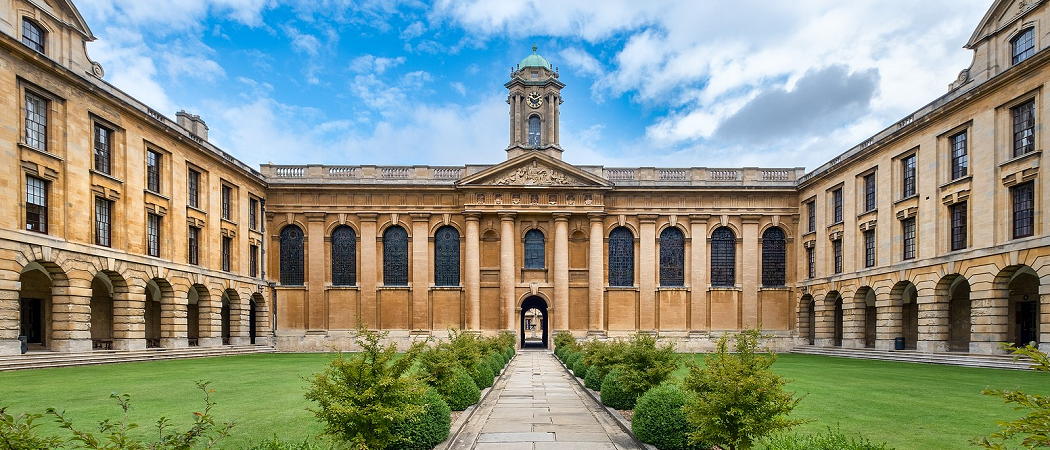 University associations have renewed a call for a higher budget for EU research and innovation and for academic exchange programmes, after the latest budget draft by EU Council president Charles Michel proposed a €5 billion cut from Horizon Europe.
Fifteen university associations representing more than 800 universities want EU leaders to step up investments in research and innovation, saying in a joint statement that they are "disappointed and concerned" by the budget proposal put forward by Michel last Friday.
The proposal is "extremely disappointing," said Amanda Crowfoot, secretary general of the European University Association, Europe's largest university lobby group. "It's counterproductive to cut down funding for research and innovation and higher education at this time," she told Science|Business.
The same associations previously teamed up in 2019 to call for a Horizon Europe budget that matched EU's ambition to address global challenges, but the coronavirus pandemic and ensuing economic crisis have given a new dimension to the demands of universities. "The past four to six months underline the need to really invest in research," said Crowfoot.  
The statement calls on the EU to strengthen the budget for Horizon Europe within the EU's next seven-year budget and also within the EU's pandemic recovery fund.
Michel is proposing €89.4 billion for Horizon Europe, down from the €94.4 billion (in 2018 prices) presented in a proposal by the European Commission in May. Of this, €75.9 billion would come from EU's seven-year budget and €13.5 billion from the €750 million COVID-19 recovery fund, which is to be invested up to 2024 in projects directly related to the pandemic and preparedness for future health crises.
EU leaders are meeting this Friday to decide on the EU budget and the recovery fund.
Politicians should really understand the importance of research and education for a sustainable and resilient recovery, said Crowfoot. "Our main message [to EU leaders] is ensure strong budget across all areas of science, and strengthen and recognise frontier research."
Kurt Deketelaere, secretary general of the League of European Research Universities, one of the 15 organisations that signed the statement, said the European Parliament should "block a budget which would undermine the Horizon Europe and Erasmus proposals."
Parliament has been calling for at least €120 billion for Horizon Europe and previously warned it could veto a budget deal agreed by EU leaders if it does not match the challenges Europe is facing after the pandemic. 
"The optimal budget for research and innovation is a three-digit number," said Italian MEP Patrizia Toia. "This is why I am disappointed by Charles Michel's proposal. [It's] unambitious and I hope that the 'bravest' countries, including Italy, will change this draft."
Getting ready for future crises
Crowfoot said pandemic recovery money should not be targeted only to specific research themes, and it should also be routed to fundamental research that will help the EU build up the body of knowledge needed to fare better in other emergencies, whatever they may be. "This is not just about the [COVID-19] recovery, but also it's about preparation for future crises. We do not know what the next crisis will be," said Crowfoot.
Universities are also concerned that the €5 billion cut to the Horizon Europe budget will mean less for research funded by the European Research Council (ERC), and the academic exchange programmes Marie Skłodowska-Curie actions (MSCA) and Erasmus+.
The proposal presented by the commission in May had already foreseen cuts to ERC and MSCA of about 3.2 per cent, compared to its initial budget sketch in 2018. The council's proposal may take the cuts even further, but at the moment it is unclear which parts of Horizon Europe would be most affected by Michel's proposed €5 billion cut.
Universities say that a budget cut of more than 3 per cent to academic exchange programmes, compared to the 2018 proposal, would hamper efforts to improve the strategic resilience of the EU. Taking more money away from ERC and MSCA "would be hugely counterproductive," said Crowfoot.
Boost national spending
In their statement, universities say member states should also increase efforts to support research, innovation and education, and help to build momentum for a sustainable recovery. Universities want member states to commit to new targets for national R&D spending. "There is a debate to be had about what the appropriate level should be," said Crowfoot.
A previous commitment to spend 3 per cent of GDP on research and innovation has only been met by a handful of member states. Universities do not say what the new target should be, but suggest countries should be allowed to set targets commensurate with their economic performance. "There is a lot of diversity across Europe and everybody is not at the same stage," Crowfoot said.
Universities at risk
The joint statement by the universities comes at a difficult time for higher education in Europe and around the world. Universities had to shut campuses and move courses online after the pandemic broke out and lockdowns were put in place in March. As the first wave of the pandemic is winding down, universities are thinking about the next academic year and how to safely welcome students back.
At the same time, universities are faced with funding shortfalls, with the education sector likely to see budget cuts on the back of the economic downturn. Universities that rely on tuition fees and international students could also see their income dwindle.
Crowfoot said, "It's a little too soon to have a very clear picture," but universities should begin to address the long term financial and structural problems arising from the pandemic in the coming months.  
"I do think that this crisis has really shown universities in a positive light, and it highlighted the extent to which universities and research is crucial to dealing with the pandemic," said Crowfoot.