Leading research universities come together to denounce proposal to ban neighbours from EU quantum and space projects. 'An EU-first approach weakens everyone,' says one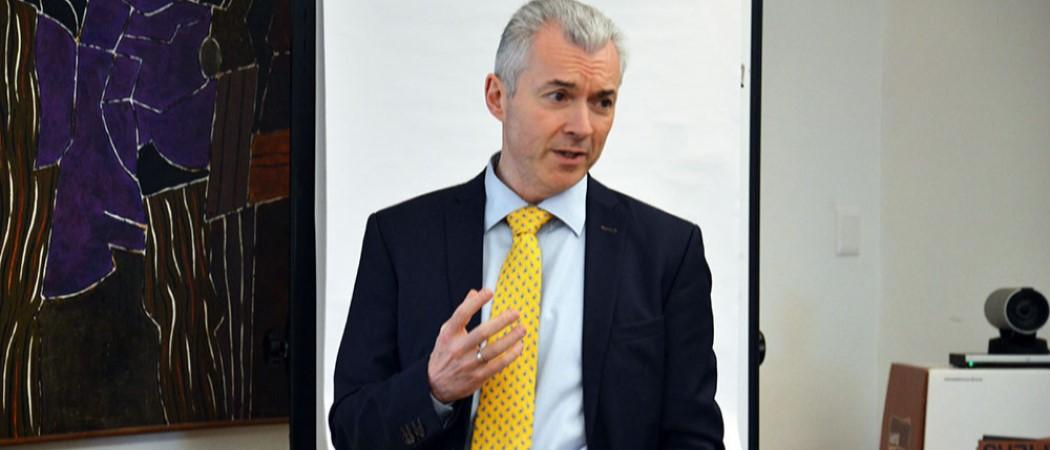 German, French and UK university bodies have joined a chorus of groups urging the European Commission to lift its threat to bar Israel, Switzerland and UK from EU quantum and space projects.
The place of the three countries in multi-billion euro projects under the EU's Horizon Europe science scheme is up in the air, with a fierce debate behind the scenes over whether the bloc should open up access to research it considers of strategic interest.
In a statement published on Friday, five European university associations say they are "concerned" by the proposal and "urge the Commission to reconsider its stance."
The signatories include the German U15, a body representing the country's leading research-intensive and medical universities; the Russell Group of UK universities; the UDICE (universités de recherche françaises) association of French research universities, the League of European Research Universities (LERU) and the Guild of European Research-Intensive Universities.
"The role of scientists and researchers in the fight back against the pandemic underlines the benefits of cross-border collaboration, and Horizon Europe will provide the framework for many more successful collaborations. Researchers based in all our universities are now ready to seize these opportunities, work together, and submit bids with confidence," the statement says.
Key Commission officials believe exclusion of the three countries, which are expected to be formally involved as fee-paying associate members of the seven-year Horizon Europe, is necessary so the EU can protect its research base in rapidly developing fields.
The restrictions would affect several hot-button quantum topics, including simulation, communications, and sensing projects. There are also strict limits proposed for non-EU participation in space projects, such as satellite communication and transport systems and space launchers.
But several EU diplomats say resistance to the proposal is now substantial among a growing number of member states. The issue is scheduled to be discussed between Commission officials and member states on April 26 and 27.
The fight stems from a clause inserted last year in the Horizon Europe regulation which foresees that the bloc may limit participation of certain organisations, "when there is a justified need to safeguard the union's strategic assets, interests, autonomy or security." The Commission has exceptionally in the past limited international access to its research, including for certain space projects.
Researchers fear these bans will set a bad precedent that may be used to justify further barriers between the EU and its neighbours.
"Strengthening strategic autonomy is an important goal for the EU," said Jan Wöpking, managing director of the German U15. "However, this is not achieved by excluding longstanding research partners such as the UK, Switzerland, or Israel from this crucial programme. It's exactly the other way round," he said.  
"Close and trusted research collaboration is key for achieving real breakthroughs in quantum computing and other strategically important fields. If Europe wants to stay competitive with China and the US, this is the way to go," said Wöpking.
Europe-first
A popular mantra for politicians in Brussels these days is 'Don't be naïve' – rhetoric that speaks to a growing recognition Europe must compete better in key areas, put an urgent focus on security of imports of vital goods, and limit the reach of US and Chinese technology. This aspiration has grown during the COVID-19 pandemic, which cruelly laid bare the fragility of international supply chains.
In her inauguration speech as Commission President in 2019, Ursula von der Leyen put technology alongside climate change as top priorities for the next five years, saying the EU, "must have mastery and ownership of key technologies in Europe," including quantum computing, artificial intelligence, blockchain, and chip technologies.
Kurt Deketelaere, LERU secretary-general, said this goal can be achieved without limiting partnerships with the EU's closest neighbours. "It is good for the EU not to be naïve, but it should be careful not to swing too much to the other side," he said. "An overly protective, EU-first attitude in R&I will weaken, instead of defend, European research and innovation, and hence its competitiveness."​