University research groups warn the entry fee to the next EU research programme could be too expensive. But others dispute the view, saying the UK can return to its pre-Brexit success rate for winning grants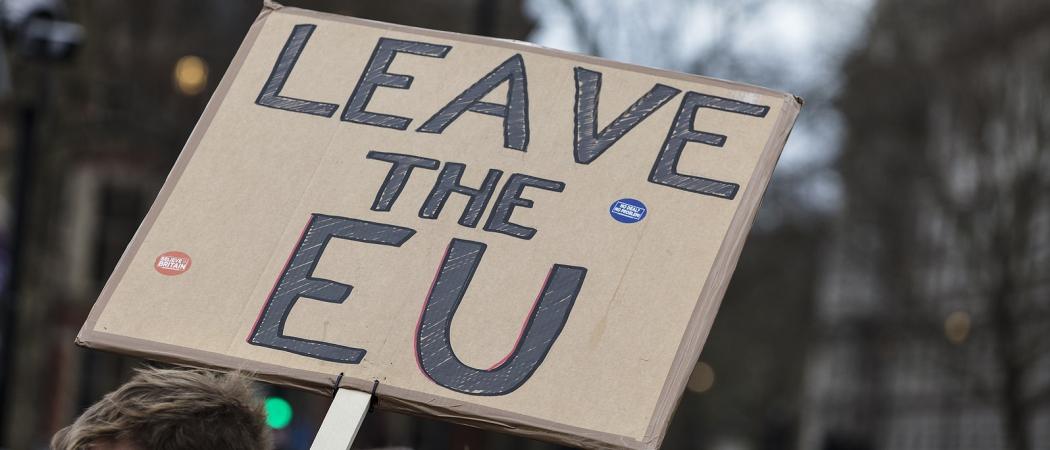 UK negotiations over the price tag for joining the EU's Horizon Europe research programme are not going well.
"We shouldn't obscure the fact that the financial negotiations are not in a good position," said Vivienne Stern, head of Universities UK, the umbrella body for 139 universities. "The offer that the commission has made to the UK is not appealing."
The European Commission has proposed making the UK pay a proportion of the 2021-2027 research budget based on its gross domestic product as a share of EU GDP, which currently stands at 18 per cent.
The UK wants a "downward correction mechanism" to compensate the government if its researchers come away with a lower than expected share of Horizon Europe funding. Otherwise, the UK risks paying in a lot more than it takes out, researchers said during a special Brexit hearing in the House of Lords on Thursday.
"If you assume the Horizon Europe budget is going to be around £80 billion, then we think our contribution would be £15.2 billion over the lifetime of the [seven-year] programme," said Stern.
To make back this investment, the UK would need to win 16 per cent of the programme's budget. "We currently win 12.7 per cent," said Stern. "If we continue to participate [at this rate], there would be a net contribution over seven years of about £3 billion. Even we think that doesn't look fair," she said.
Stern pleaded for the EU to come back with a better offer. "We've been saying to our European counterparts, you want us in this club, come back with a two-way correction mechanism so this doesn't have to be an argument about money," she said. "I think the UK wants association; I think the EU wants it. It doesn't mean we'll get there."
However, these estimates, which have had a big influence on the UK's negotiation strategy, are not set in stone, said Catherine Guinard, policy and advocacy manager at the research charity Wellcome Trust.
"There's different financial modelling going on. It's supposition. The UK success [in EU programmes] could rise again; it could fall again. It's a matter of how optimistic you feel," she said. Wellcome Trust supports association to Horizon Europe, but said Guinard, "We're not naïve to the hard economic reality of it."
Others challenged the assumption that the UK's current performance in EU research competitions is the best yardstick for future success. "The best baseline for the UK's share of Horizon 2020 is not the UK's current participation, when many UK researchers will have been discouraged from applying by the uncertainty of Brexit and future UK association," said Jan Palmowski, secretary-general of the Guild of European Research-Intensive Universities.
Between 2014 and 2016, before the Brexit vote affected researchers' behaviour, the UK was drawing in 15.2 per cent of available EU research money.
Now, UK awards are down 25 per cent in Horizon 2020, while coordination roles for UK-based researchers on EU projects has fallen 46 per cent.
"But that was Horizon 2020," Palmowski says. "Horizon Europe gives far more weight to innovation, impact, and open science than its predecessor: so I would expect the UK to do considerably better than the share it enjoyed in 2014-2016."
Nearing the cliff edge
UK negotiators are arguing for an arrangement for Horizon Europe along the lines of that presented back in 2018. The system, as described then, would be "pay as you go" for non-EU countries, with a corrective mechanism to hand back any money not recouped by a country's researchers.
Since then, however, EU negotiators charged with securing a free trade agreement with the UK have insisted that future payments to Horizon Europe would be based on the size of UK GDP.
To make a breakthrough in talks with Brussels, the UK should be open to making a "modest net contribution" to EU research coffers, said Richard Catlow, vice president of the Royal Society. "But we need a fair and equitable system."
If talks fail, the UK government will need to be ready to set up replica research programmes, researchers said. "We have to be realists, and it's possible we won't end up associating with Horizon Europe," said Catlow.
In the event of not being part of Horizon Europe, the government has promised a suite of replacement funding programmes, including a 'Discovery Fund', offering grants over long periods to early-, mid- and late-career researchers.
"It will be a substitute. But it will be very difficult to make anything adequate. Yes, we're flexible, we're adaptive, but the alternative schemes won't reproduce what we have right now," Catlow said.
Stern is worried UK universities will not be ready for the end of the Brexit transition period on December 31, because their focus is mainly on navigating the COVID-19 crisis.
"They tell me, 'We're not thinking about it – we're solving a massive crisis here'. There's the fear that there's something really significant we've all missed," she said. "We can't be confident it's all going to be okay. It's a cliff-edge."
Government minister Michael Gove reportedly told UK companies this week to prepare for a possible no-deal end to talks with the EU, comparing it to the disruption involved in moving house.
"Yes, we're moving house, but we don't know where we're going," said Stern.