Chris Skidmore hopes EU will offer UK better exit terms after sensing 'paradigm shift' in Brussels position, following offer to extend grant funding beyond a no-deal Brexit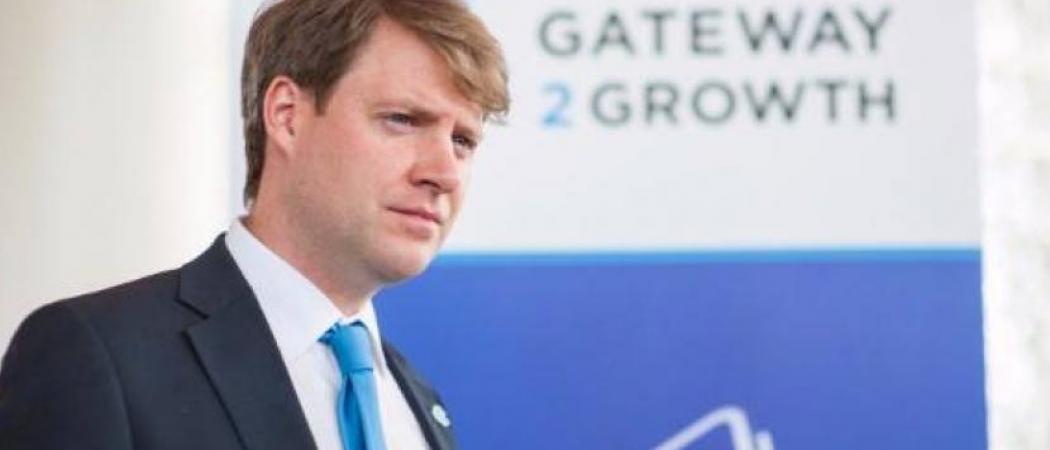 UK science minister, Chris Skidmore, says there's now a "glimmer of hope" for reaching a flexible future research relationship with the EU, following last week's decision by Brussels to extend grant payments to UK-based researchers even in the event of a no-deal Brexit.
This hints at a more pragmatic approach from the EU, Skidmore told a parliamentary committee on Wednesday.
In an emergency measure to ease the UK's pain of departure from the EU, Brussels last week agreed that UK organisations could be eligible for EU funding for the last two months of 2019, even if the country leaves without a deal on October 31, the current departure date. Without this arrangement, EU research funding to the UK would have ceased overnight.
Under the new arrangement, the EU would continue making payments to UK beneficiaries for contracts signed and decisions made before the withdrawal date, as long as the UK continues paying its contribution agreed in the EU budget for 2019.
"It's only two extra months but it does provide a paradigm shift away from the principle that everything has to be agreed in the [Brexit] withdrawal agreement," Skidmore said. "I want to make the case: can we not just continue [this arrangement] until the end of 2020?"
The minister said he hoped the EU would "de-politicise research and innovation partnerships" and allow UK researchers to continue accessing EU funds until the current EU research funding programme, Horizon 2020, ends.
"Can we not look potentially at taking education and science to one side?" Skidmore said. "We should look to be ripping out that chapter on research. Everyone agrees, let's do a deal, let's put money on table."
But pressed as to whether EU Brexit negotiator Michel Barnier and his team share this view, Skidmore conceded, "I can't give any certainty on their behalf".
The EU has refused to countenance changing its Brexit offer to the UK and has also long maintained strenuous opposition to 'cherry picking' in talks, with officials repeating the line that 'nothing is agreed until everything is agreed'.
Skidmore said he wants to team up with other non-EU countries to boost UK bargaining power in talks over membership to the next R&D programme Horizon Europe, which starts in 2021. It's not yet clear whether UK researchers will have access because participation rules for non-EU nations have not been formally negotiated.
"Can we argue with the other associate countries for a new form of membership [to Horizon Europe]?" Skidmore said. "Let's make a big bold offer to the [European] commission on this issue."
No deal is 'hugely concerning'
Skidmore is "hugely concerned" at the prospect of leaving EU without a deal, even though he is backing Boris Johnson to replace Theresa May as prime minister next week. Johnson has pledged to leave the EU with or without a deal on October 31. 
But Skidmore also suggested that leaving without a deal, which the UK parliament could try to block, is preferable to the continued uncertainty around the UK's position in the EU.
"We've just got to be able to [leave] and we have to stump up cash for any mitigation scheme, even if it's inadequate," he said. The UK government has guaranteed that it would replace the money for existing EU research grants and it is collecting information about who holds these grants.
The clear wish for the majority of researchers is to associate to Horizon Europe and avoid a no-deal Brexit.
The president of the Royal Society, Venki Ramakrishnan, wrote to Johnson and foreign secretary Jeremy Hunt – also running to replace May – this week saying, "Little consideration is being given to the actual, real world impacts of a no-deal Brexit on research and innovation. In the interests of a long term vision of a prosperous, outward facing future for the UK, it is time to rule out this eventuality for good."
Ramakrishnan warned that Brexit threatened the UK's ability to recruit the best talent from overseas, funding, and patient access to cutting edge therapies because pan-European clinical trials will no longer have trial centres in the UK.
The government is also drawing up proposals for an international research fund to fill a gap left by any loss of EU funding. A report headed by Adrian Smith, director and chief executive of the Alan Turing Institute, looking at the feasibility of a home grown version of the European Research Council will be published in September.
Money for any replacement programme would be "additional" to the amount already budgeted for research in the UK, Skidmore said.
With a new prime minister expected to shake up cabinet, Skidmore said he doesn't know for how much longer he'll be science minister.
"No, I haven't done a deal with Boris, so this might be my last meeting with you," he told the science committee. "It's in other people's hands."